All hell has broken loose on Facebook after a 14year old girl by the name April Wolf threatenedtoleak the nudes of a 32year old woman Amanda Chisom.
The two ladies are popular very beautiful and popular. As Facebook Celebrities they have thousands of followers that look up to them as models and that is the thing that makes their online fight to be very dirty.
How the Quarrel started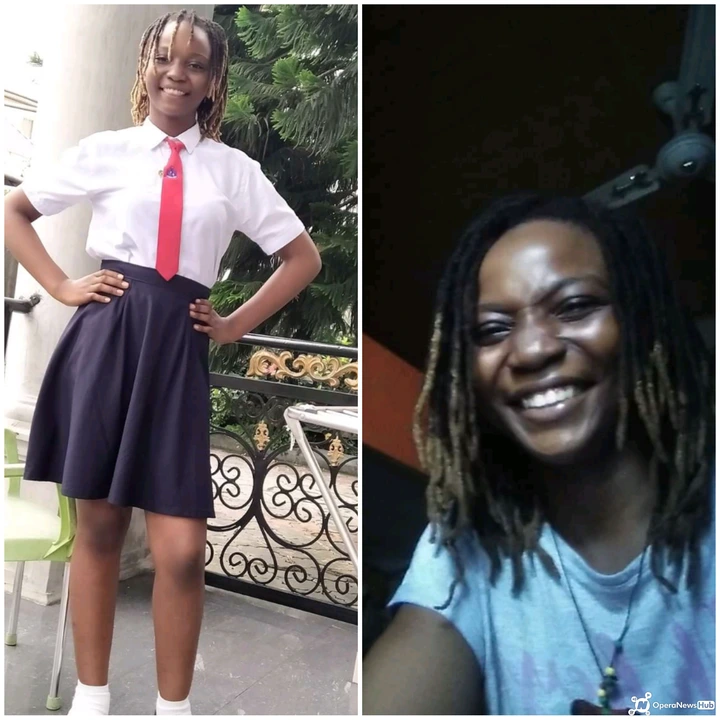 (14year old April Wolf in a happy mood)
April Wolf is an intelligent 14year old Nigerian prodigy that writes deep, informative and concise articles like an adult. Last year she wrote a wonderful article which Amanda Chisom the 32year old woman plagariazed without giving credits to the original writer.
She presented the article as if it was written by her and when she was confronted by April Wolf's friends she immediately blocked them without giving them attention. Amanda blocked a lot of April's friends and followers that tried to criticize her for the the line of action she took.
The 14year old little prodigy April Wolf was embittered by the incident but she bottled up the grudge in her heart waiting for the day that will get her sweet revenge.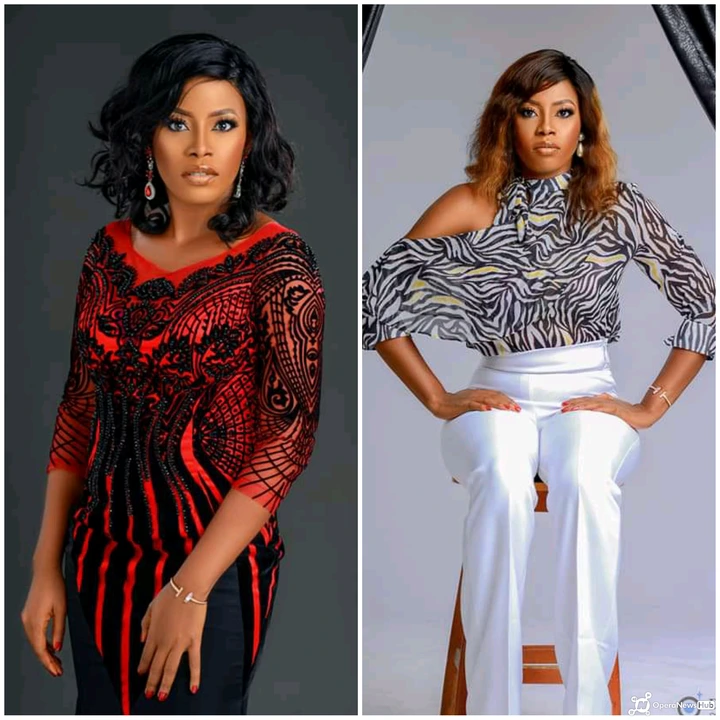 The final Straw that broke the camel's Back:
Miss Amanda Chisom proudly posted screenshots of people that she blocked from her Facebook profile for one reason or the other. When the screenshots was shared many people saw the names of their friends there including April Wolf's friends that were blocked by Amanda and this immediately opened up the old can of worms.
April Wolf referred back to the time when her work was plagariazed by Amanda which made Amanda to block her friends when she criticized her for plagariazing the work of a little child. Instead of apologizing for the intellectual theft Amanda retailated by Insulting April Wolf and Calling her mother names.
The unexpected reaction increased the anger of April Wolf who vowed to disgrace Amanda Chisom on Facebook since she had nerves to call her mother names. She even threatened to post nude photos of Amanda Chisom on Facebook.
She vowed to continue disgracing Amanda till she learns a lesson. According to her Amanda didn't pity her when she insulted her few months ago so the time is right to repay the favor too.
Below are screenshots of some of April Wolf's outburst on Facebook: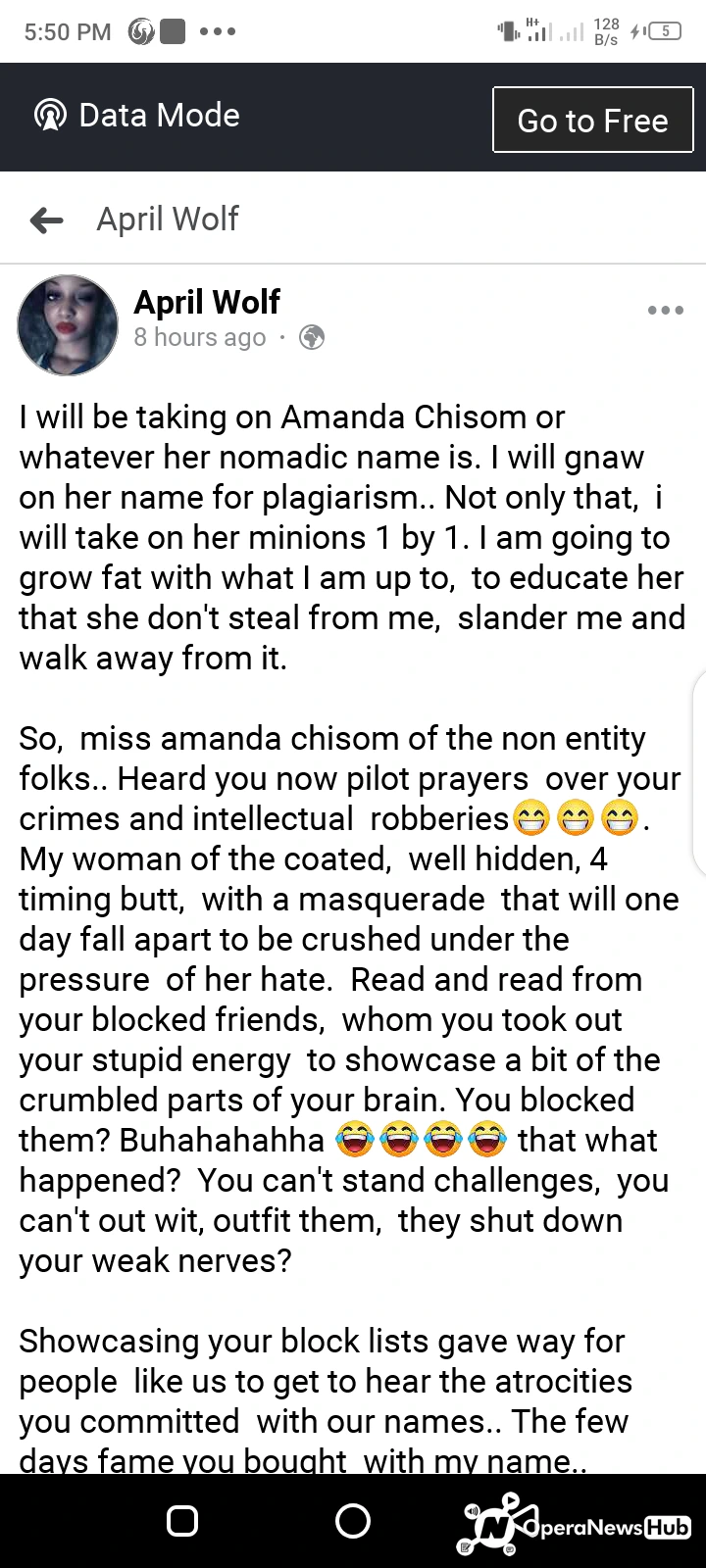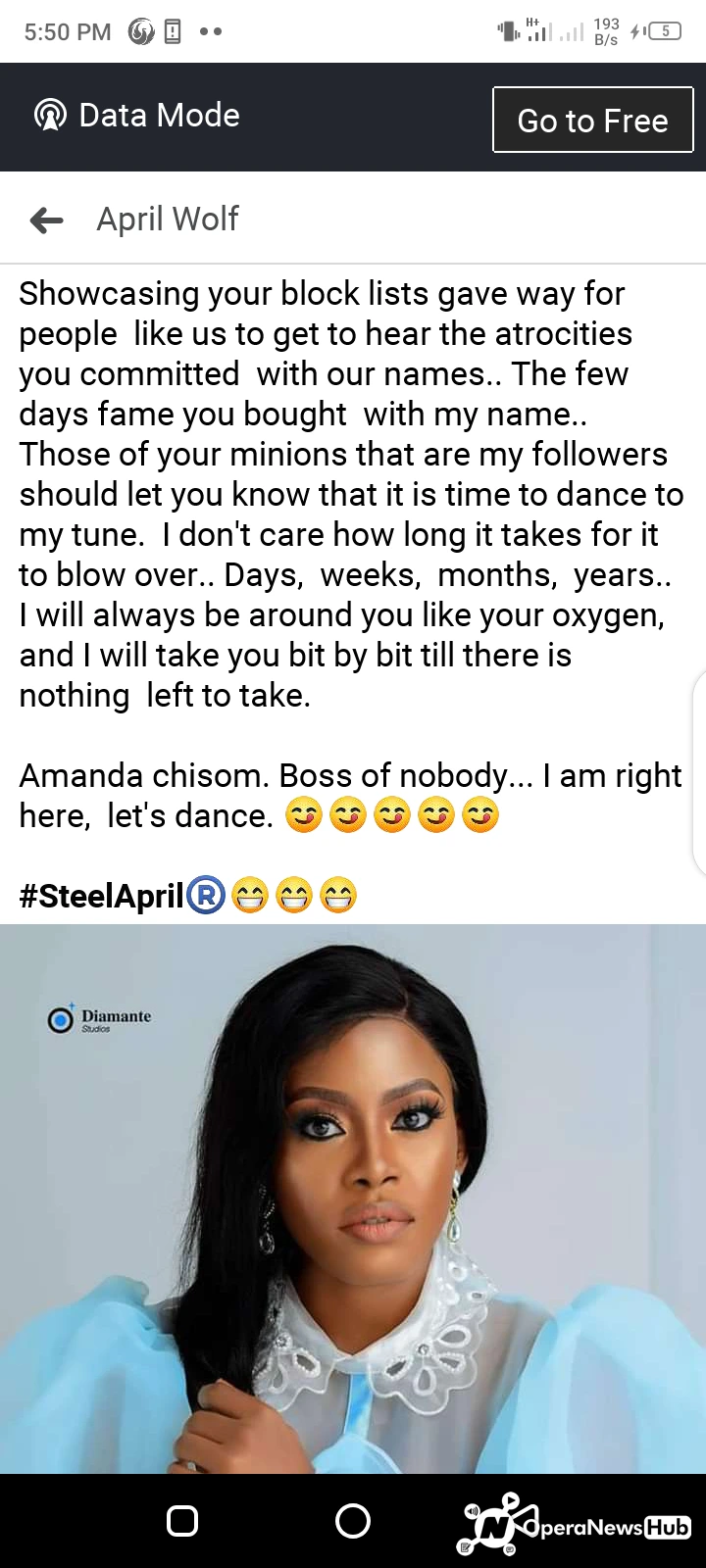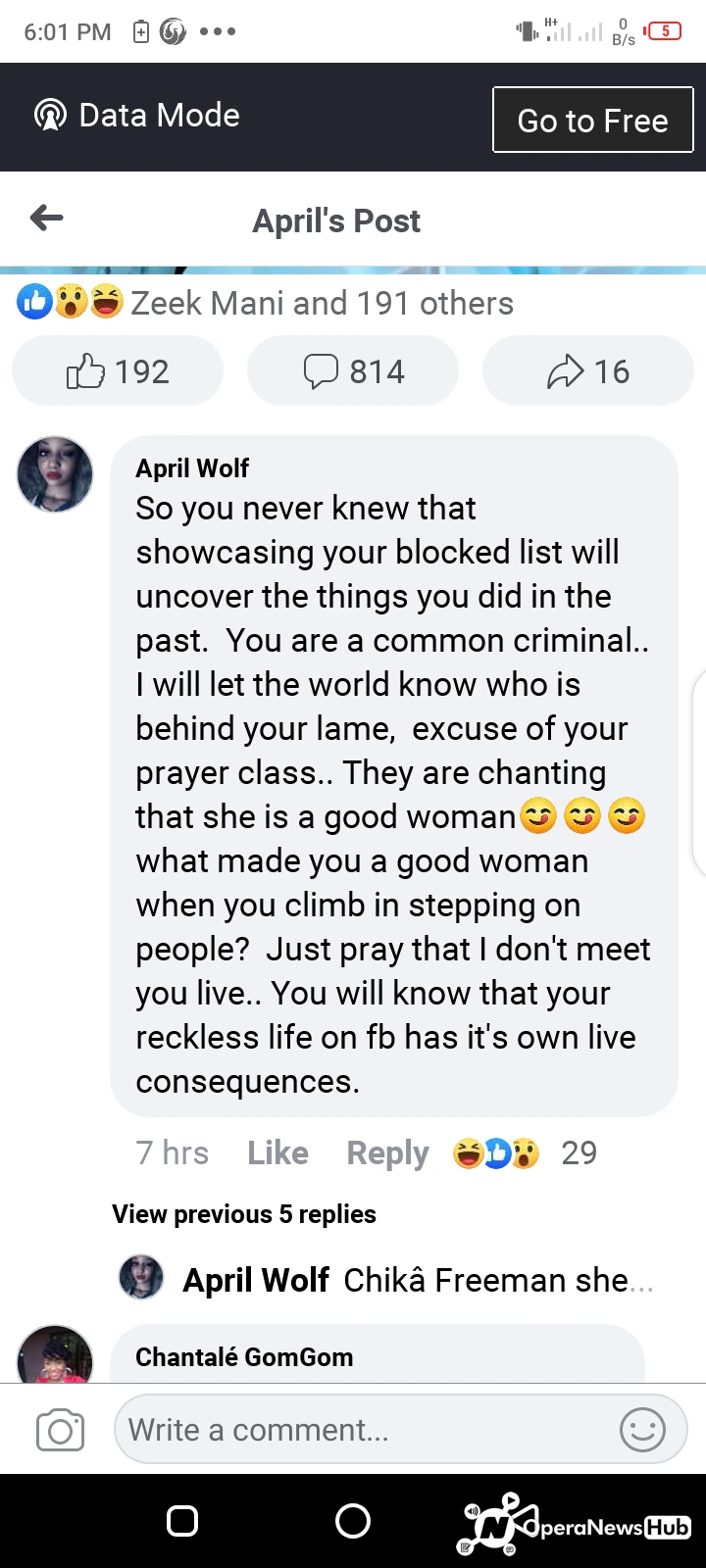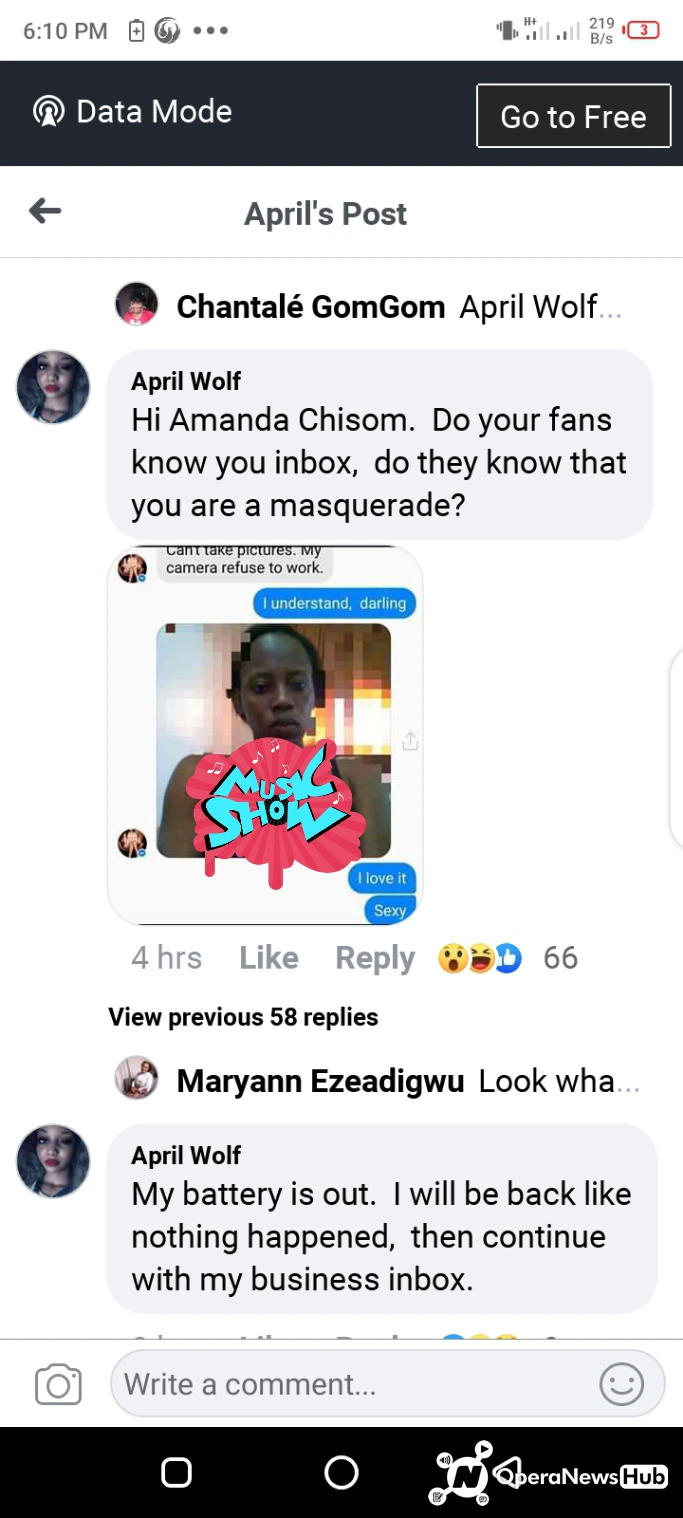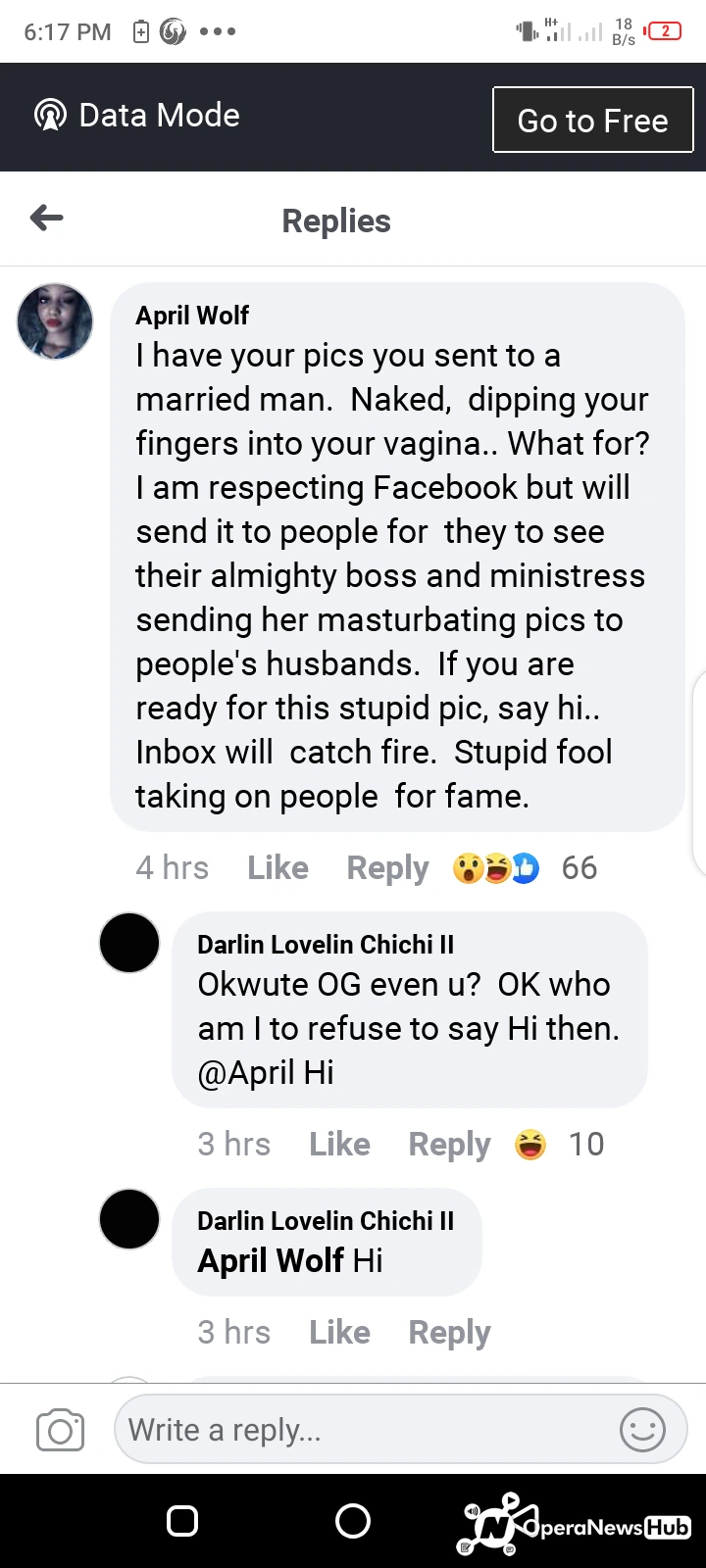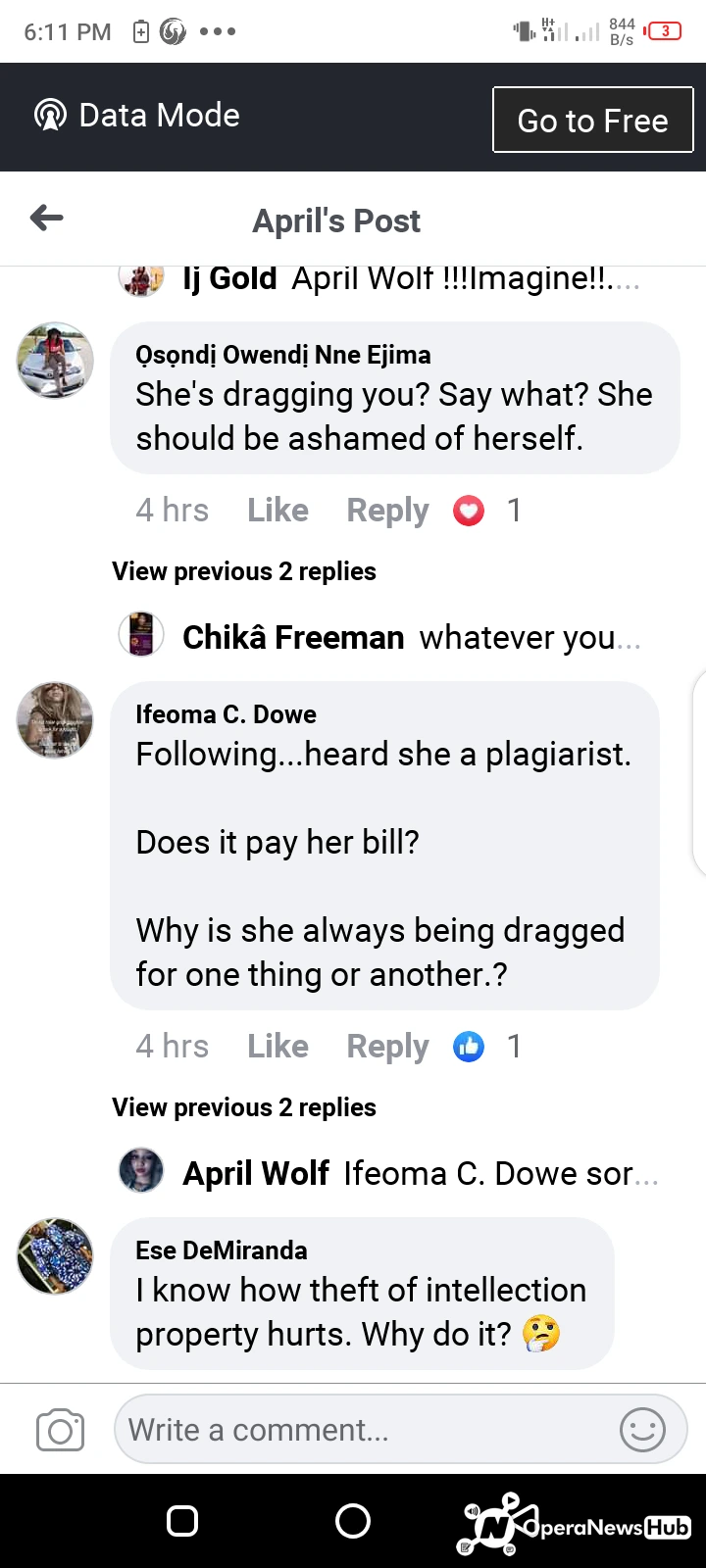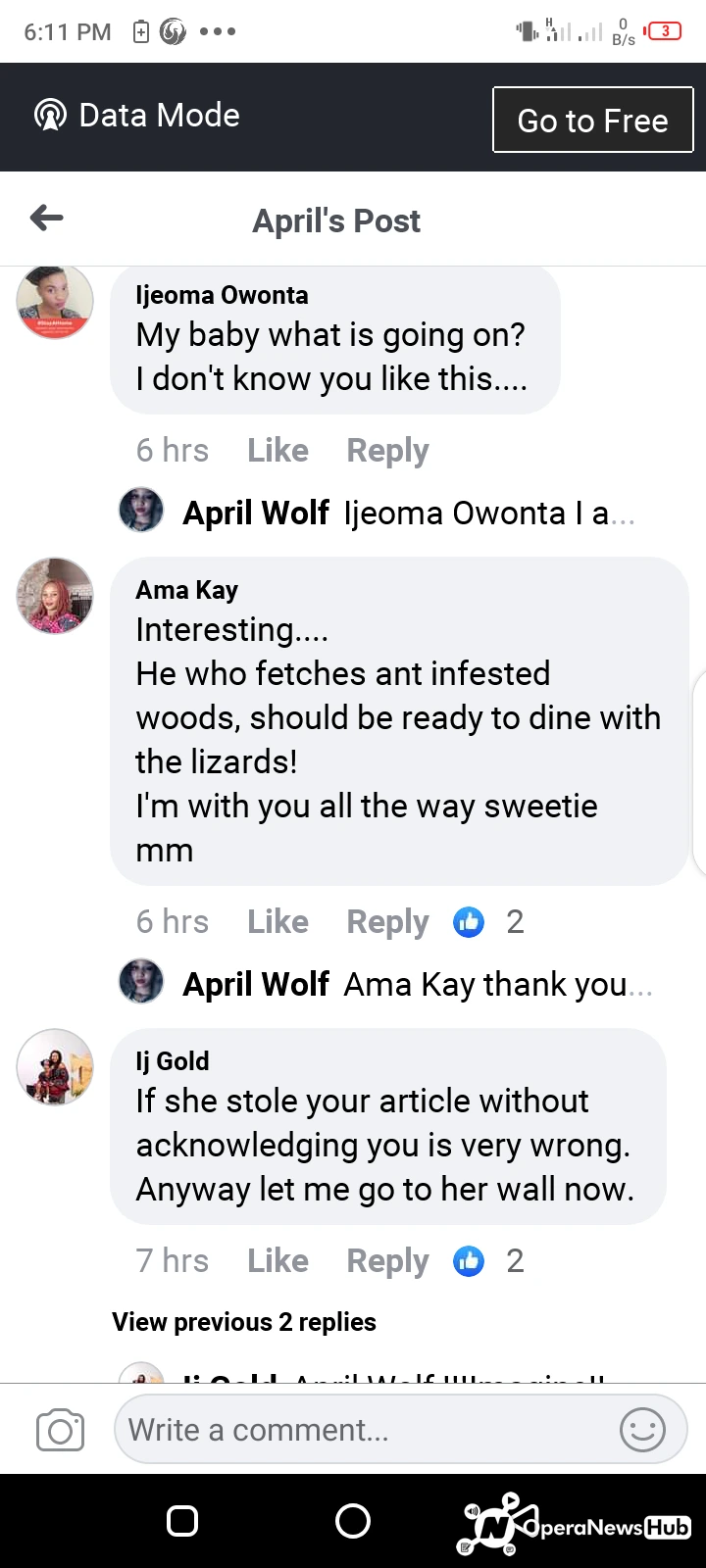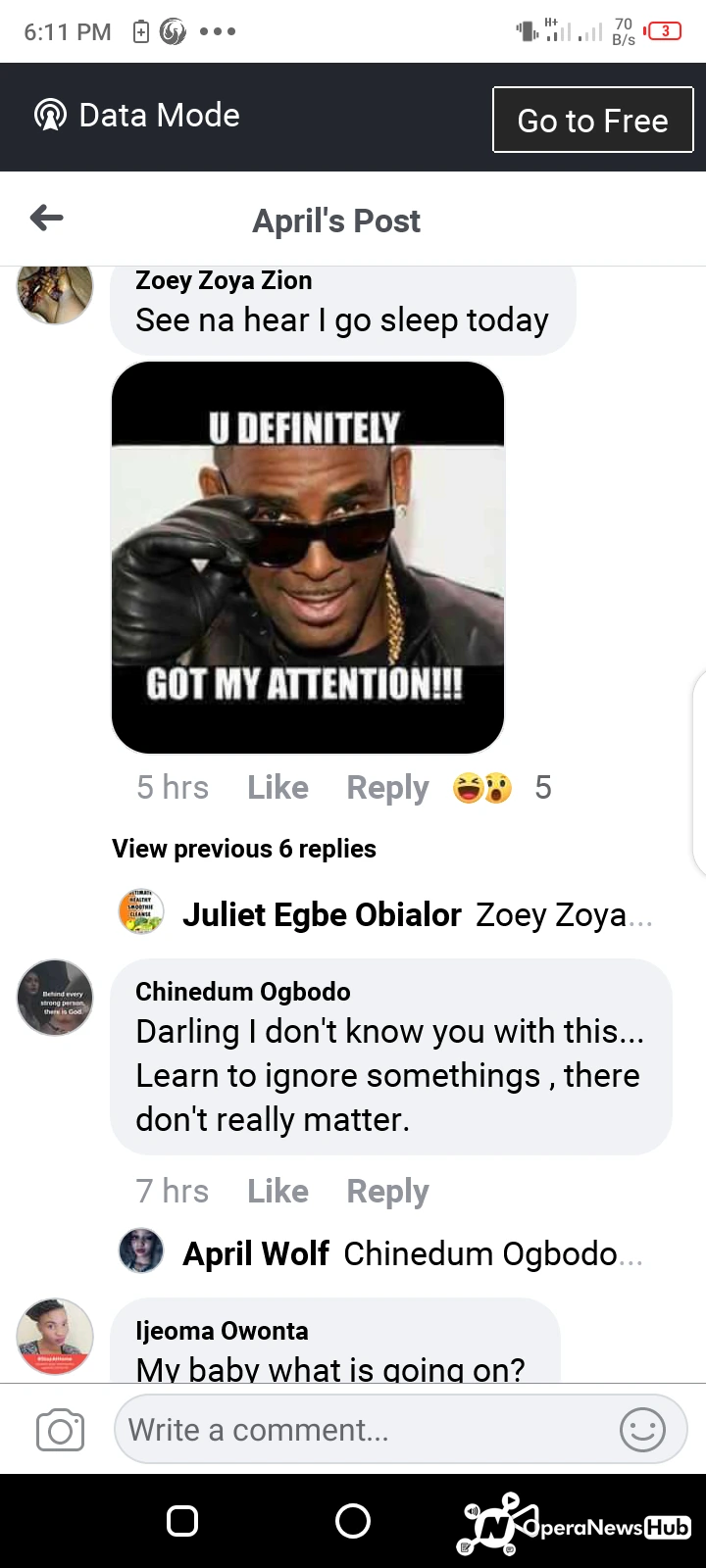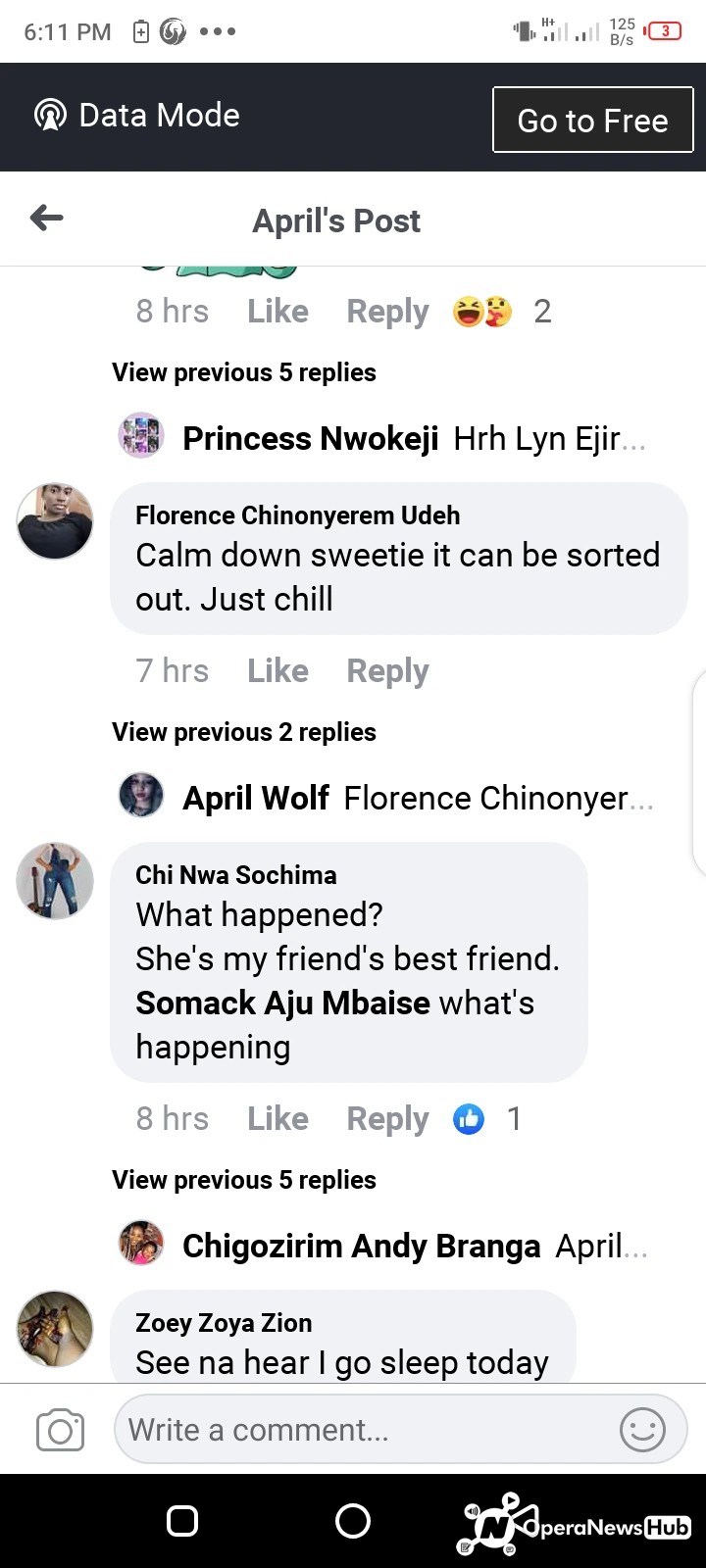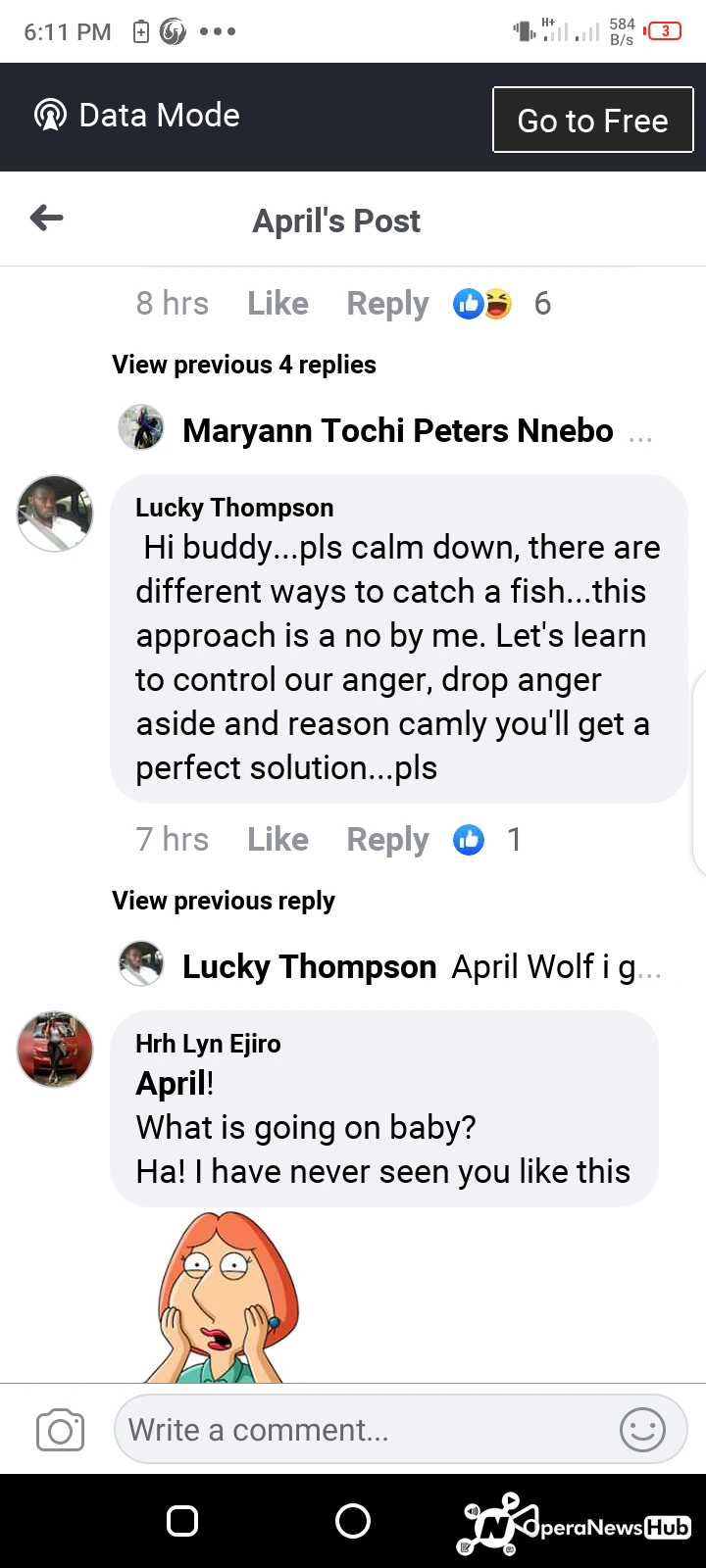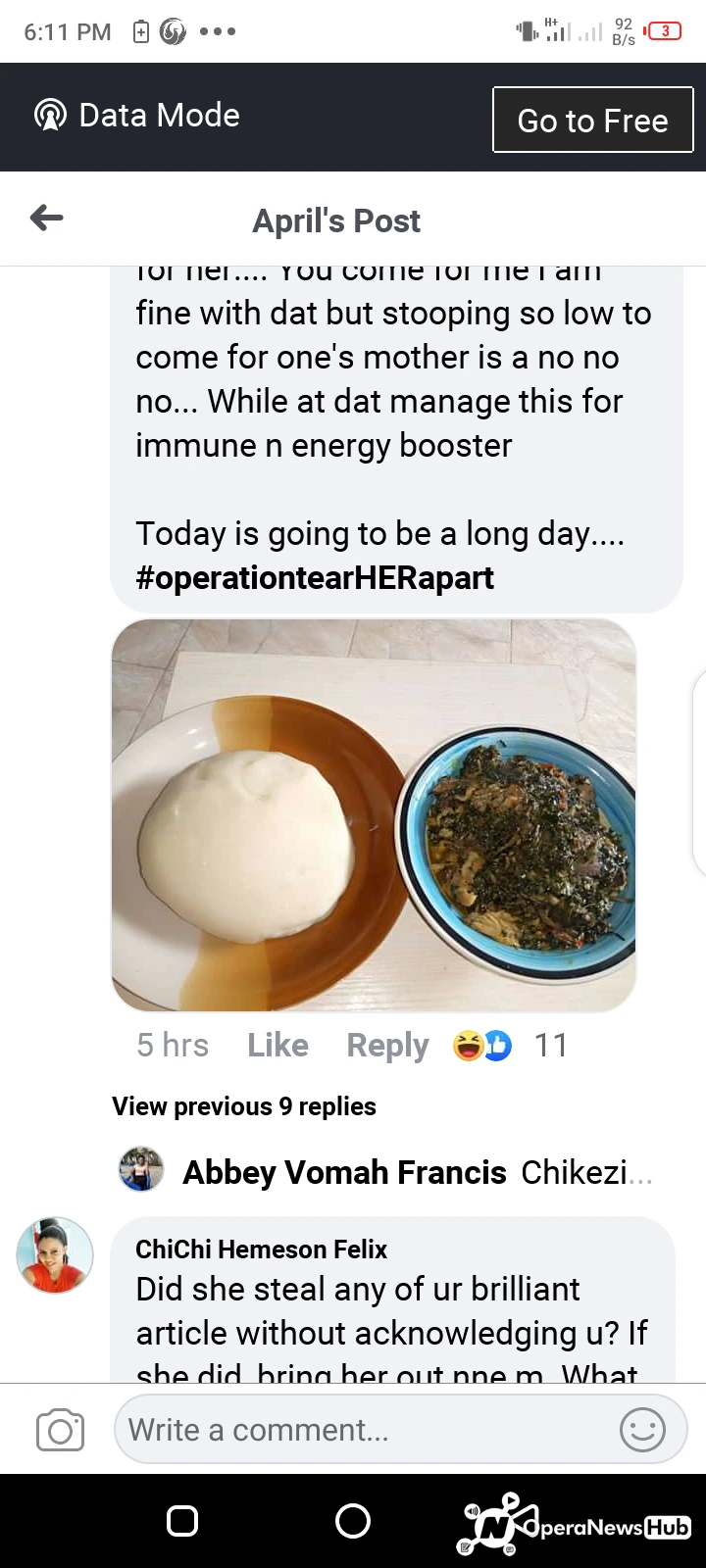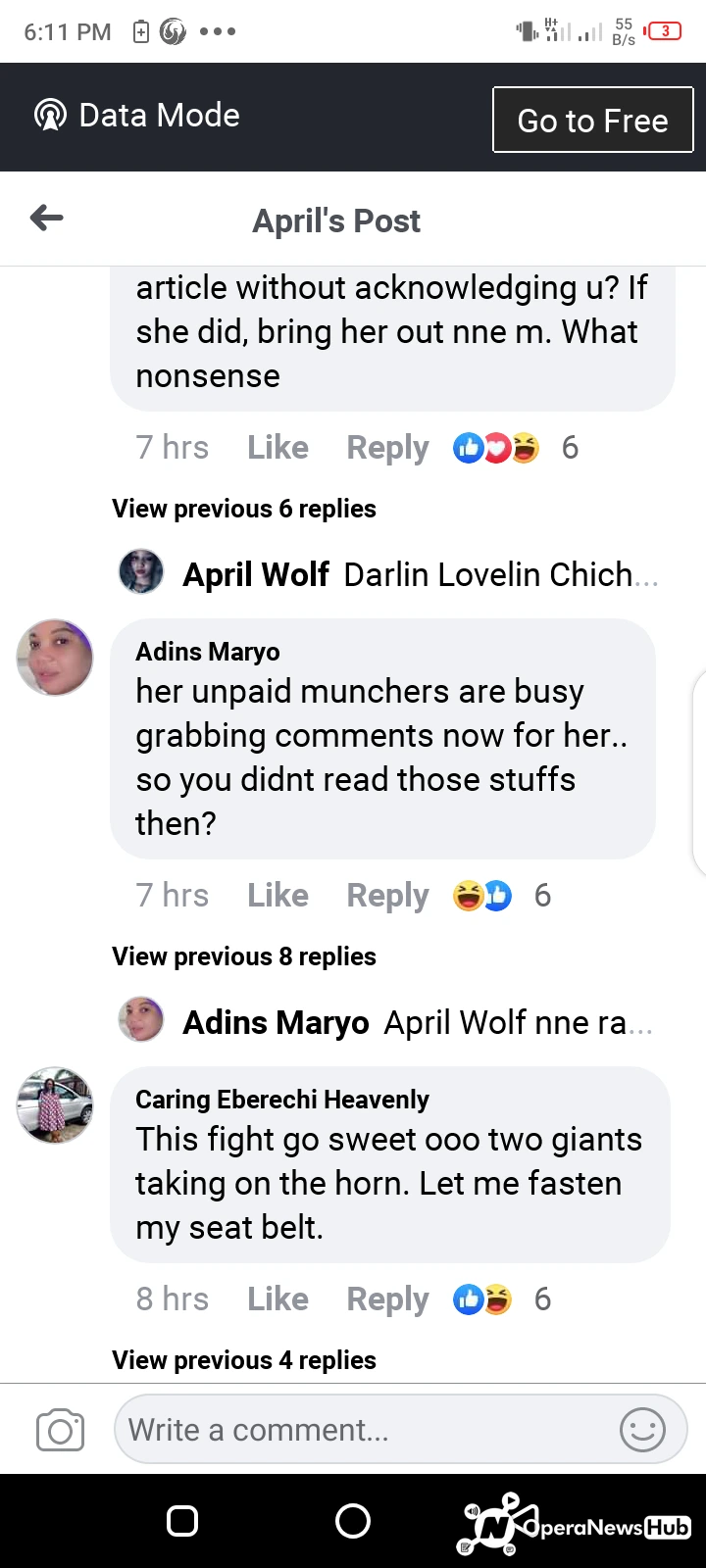 A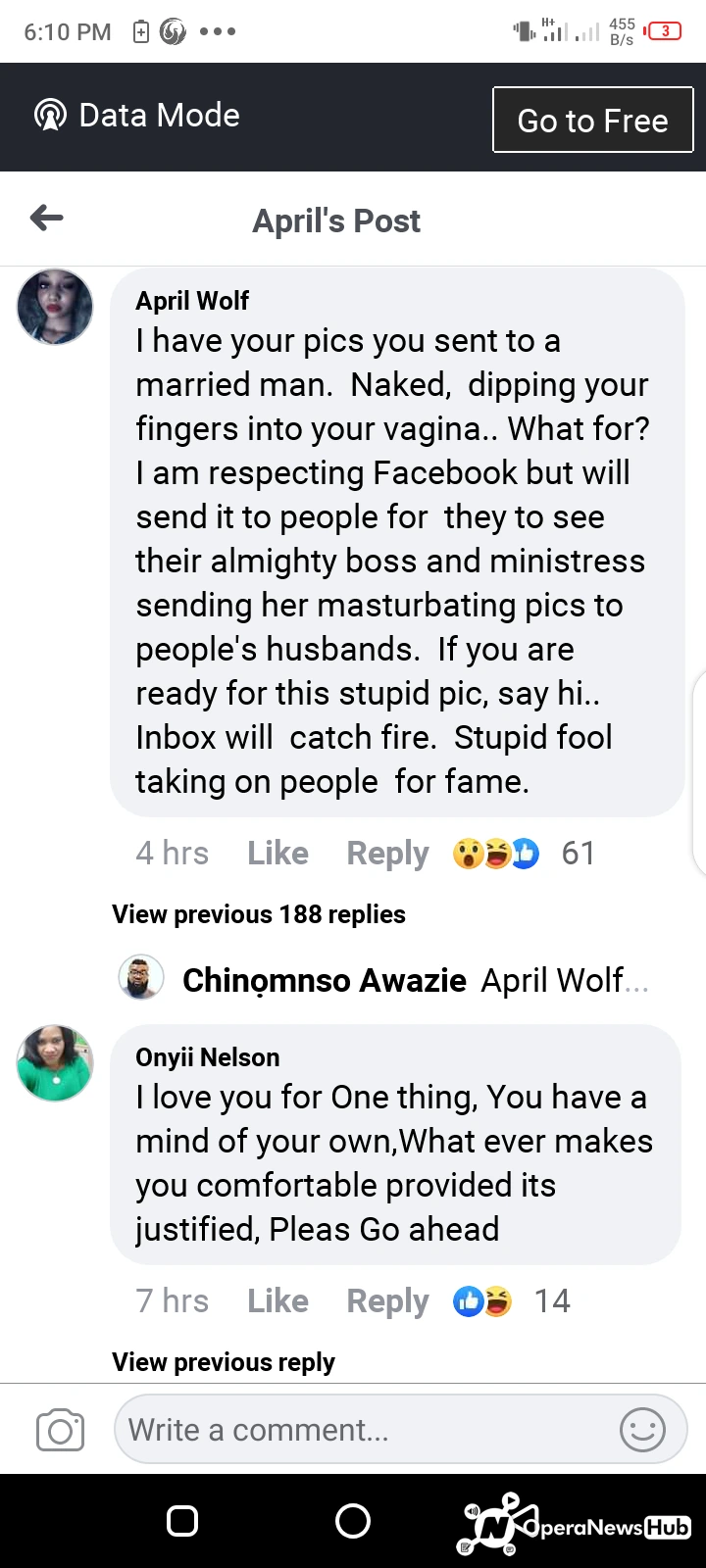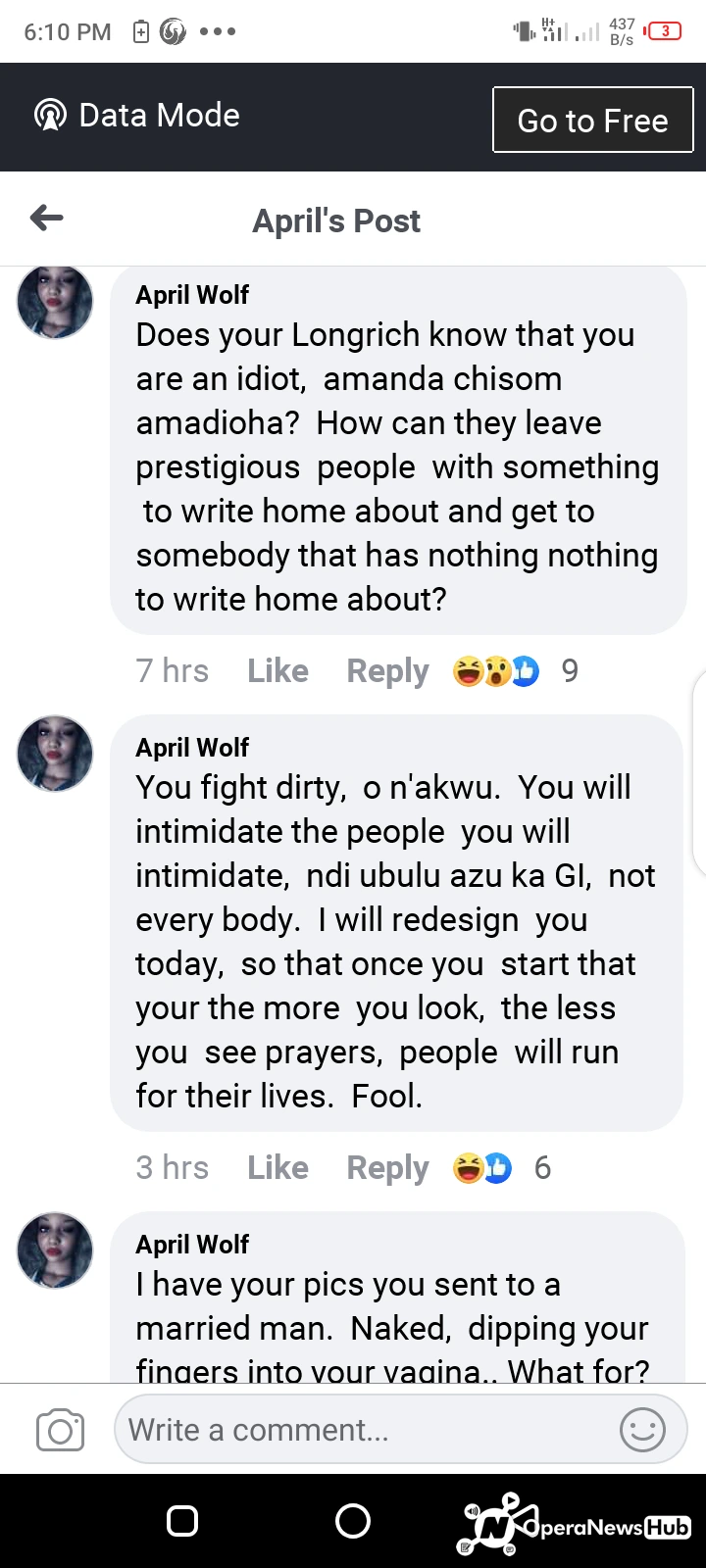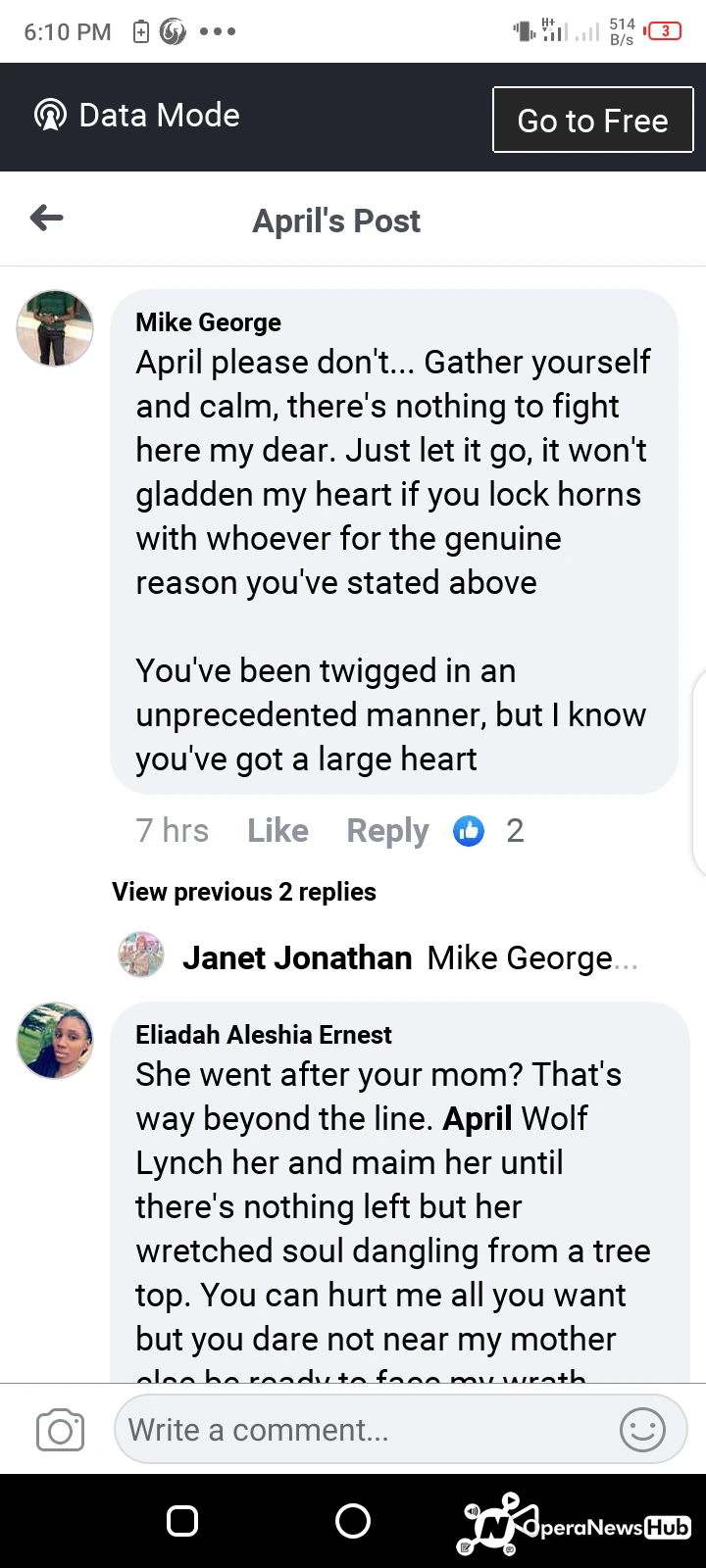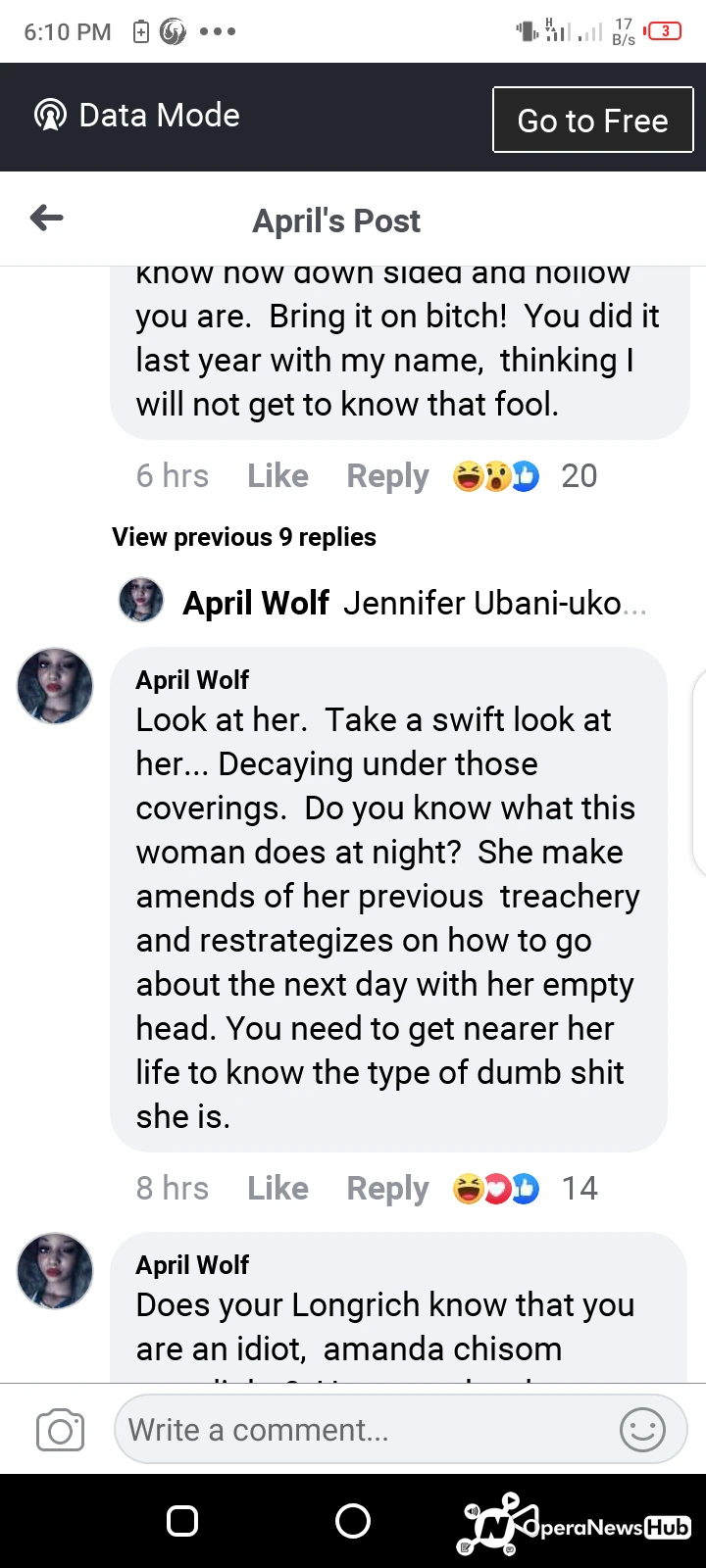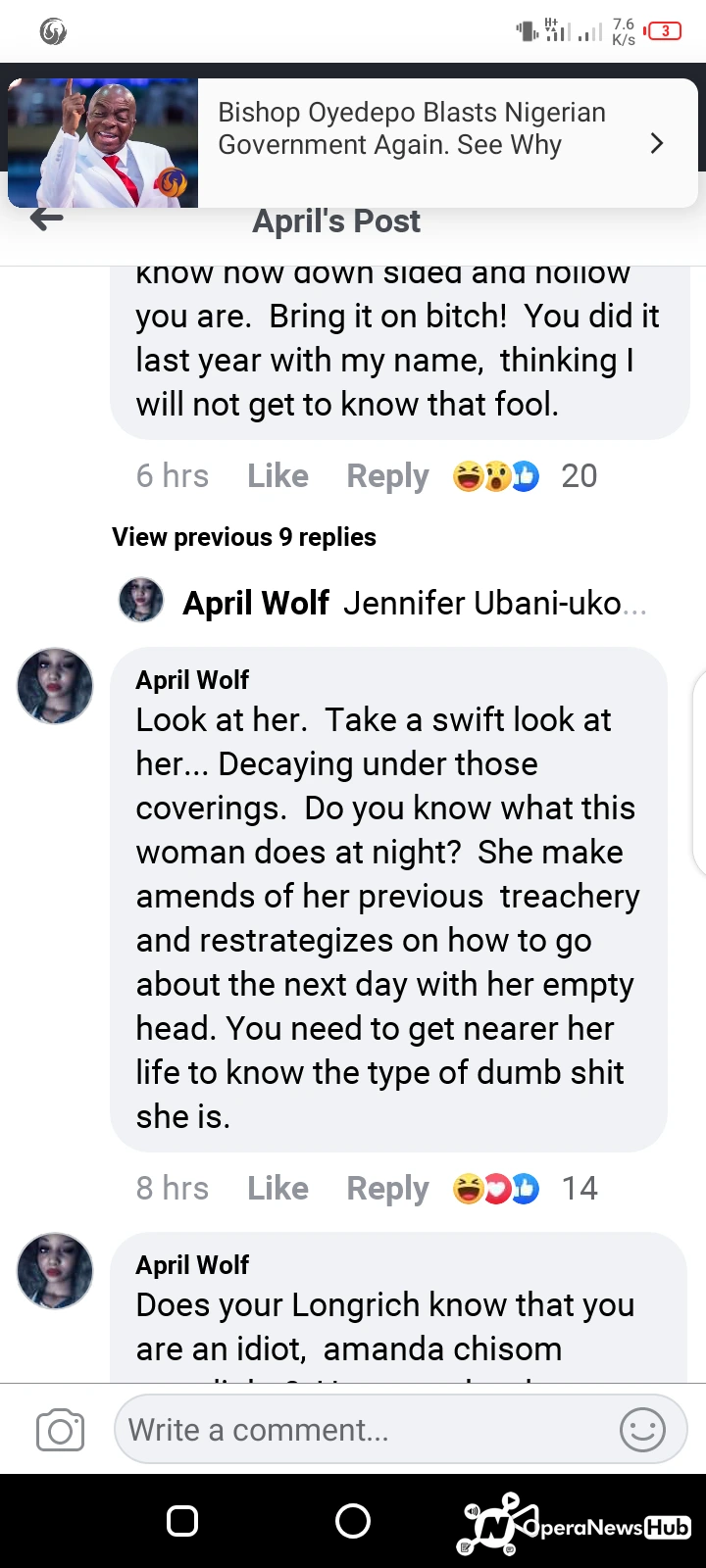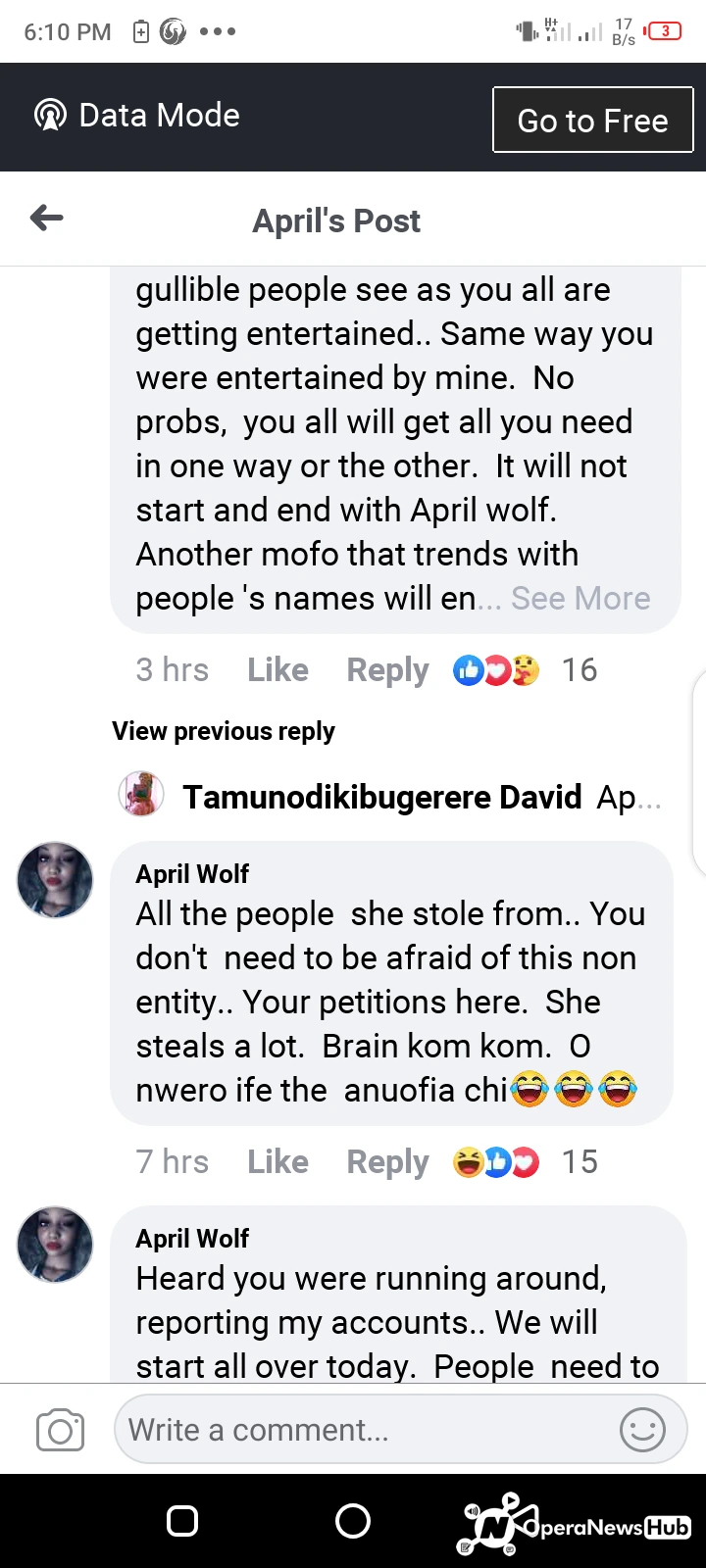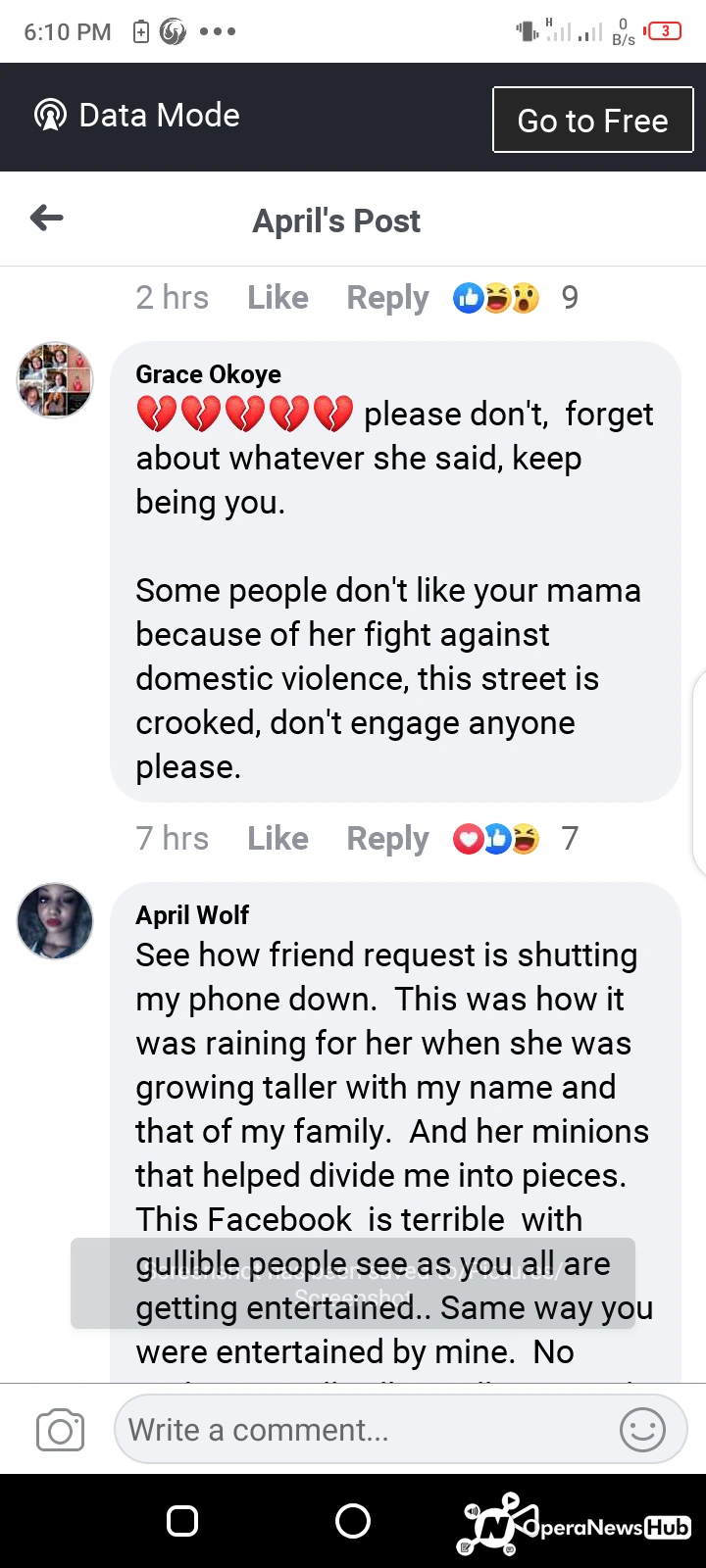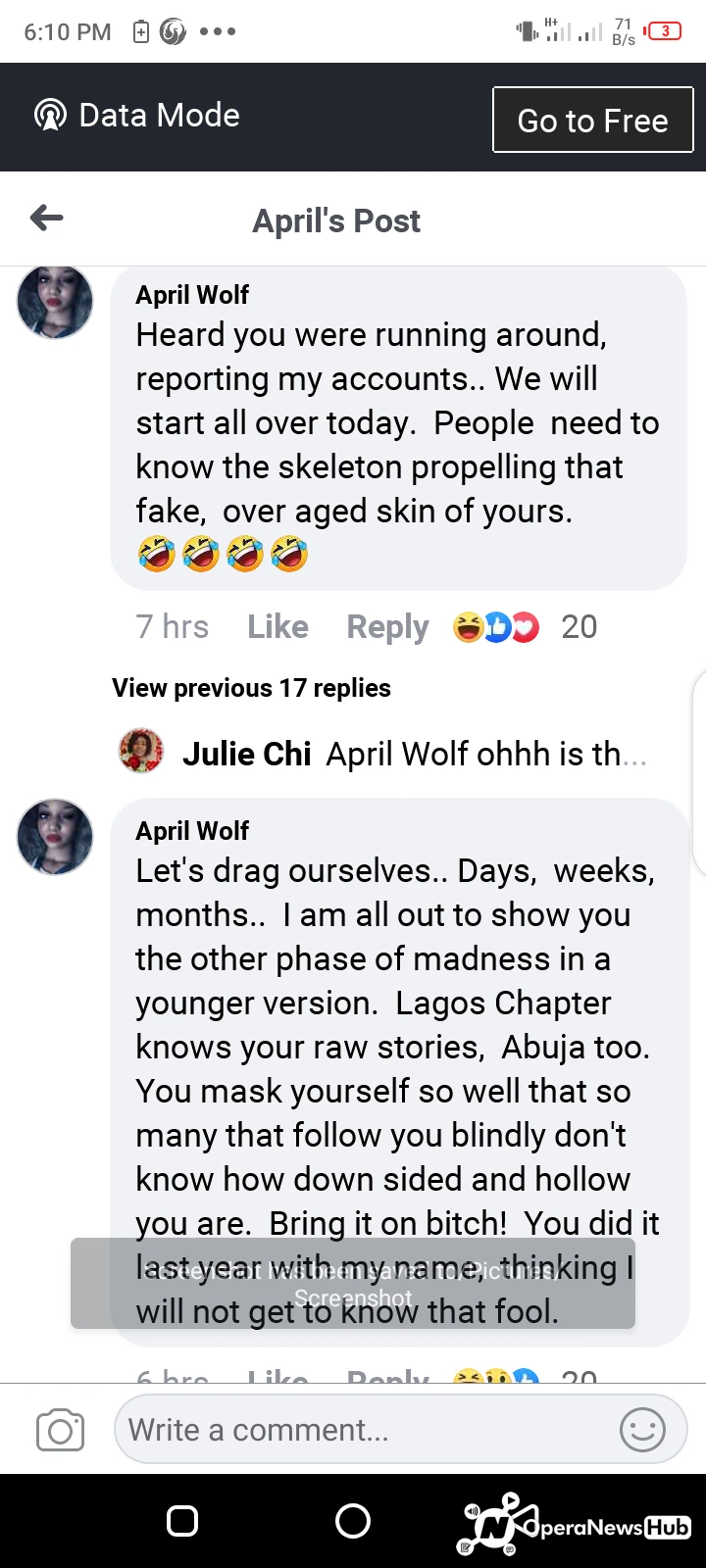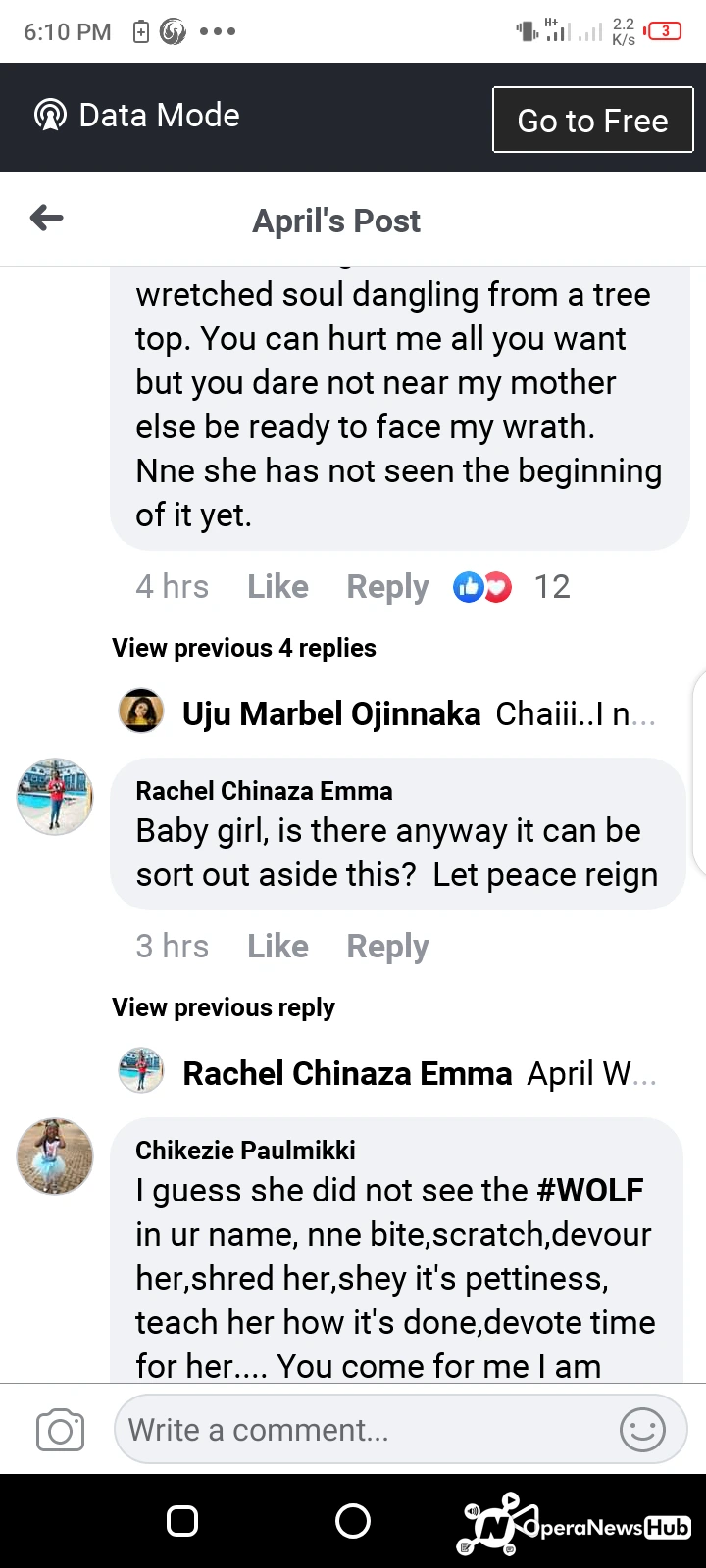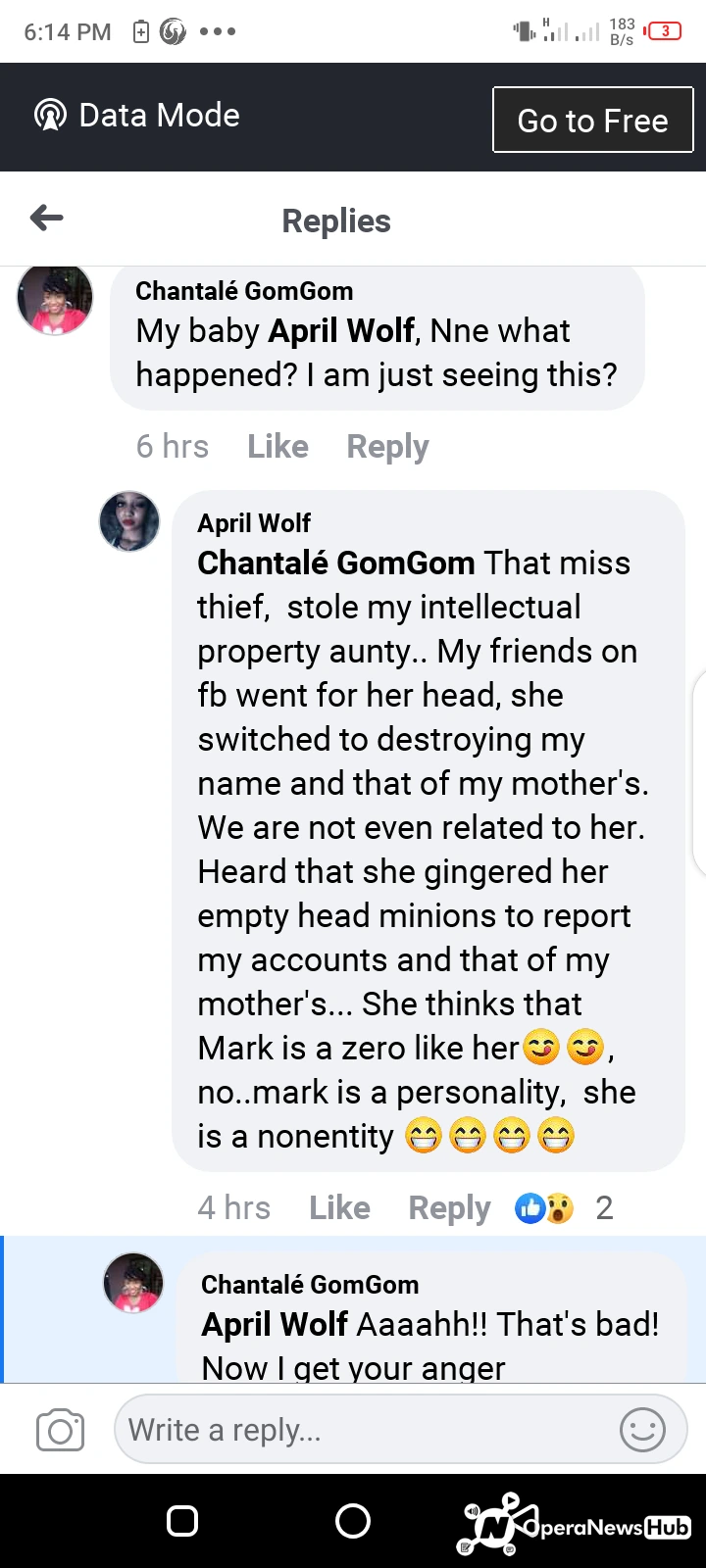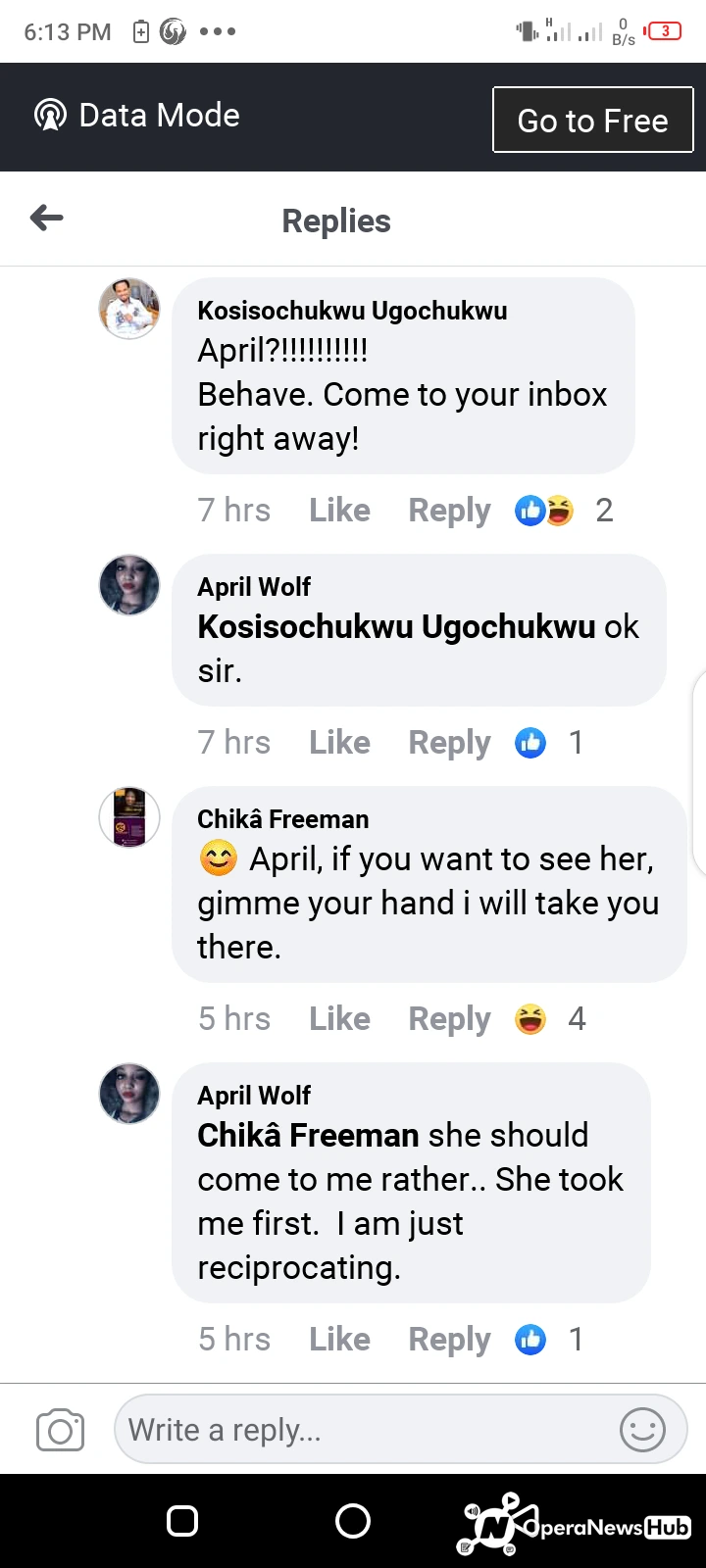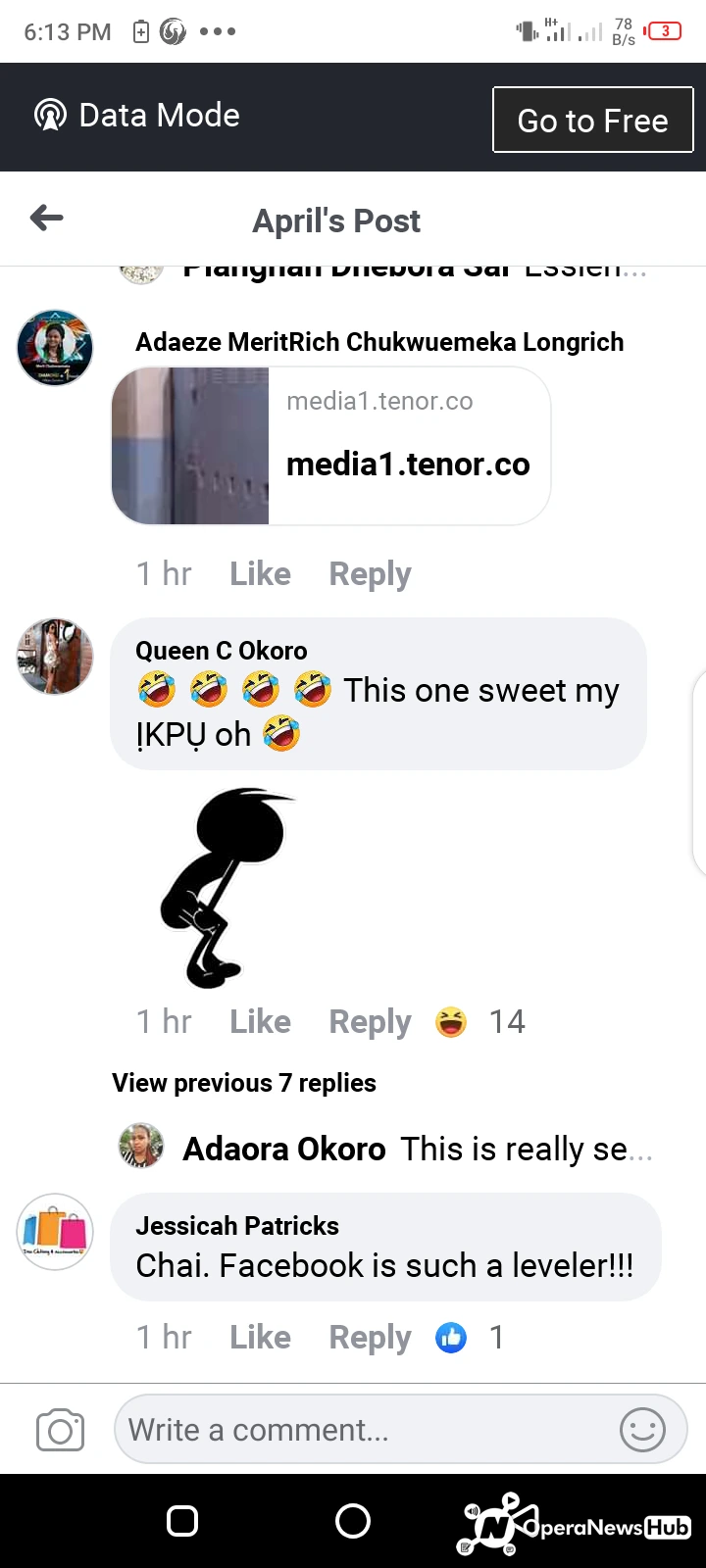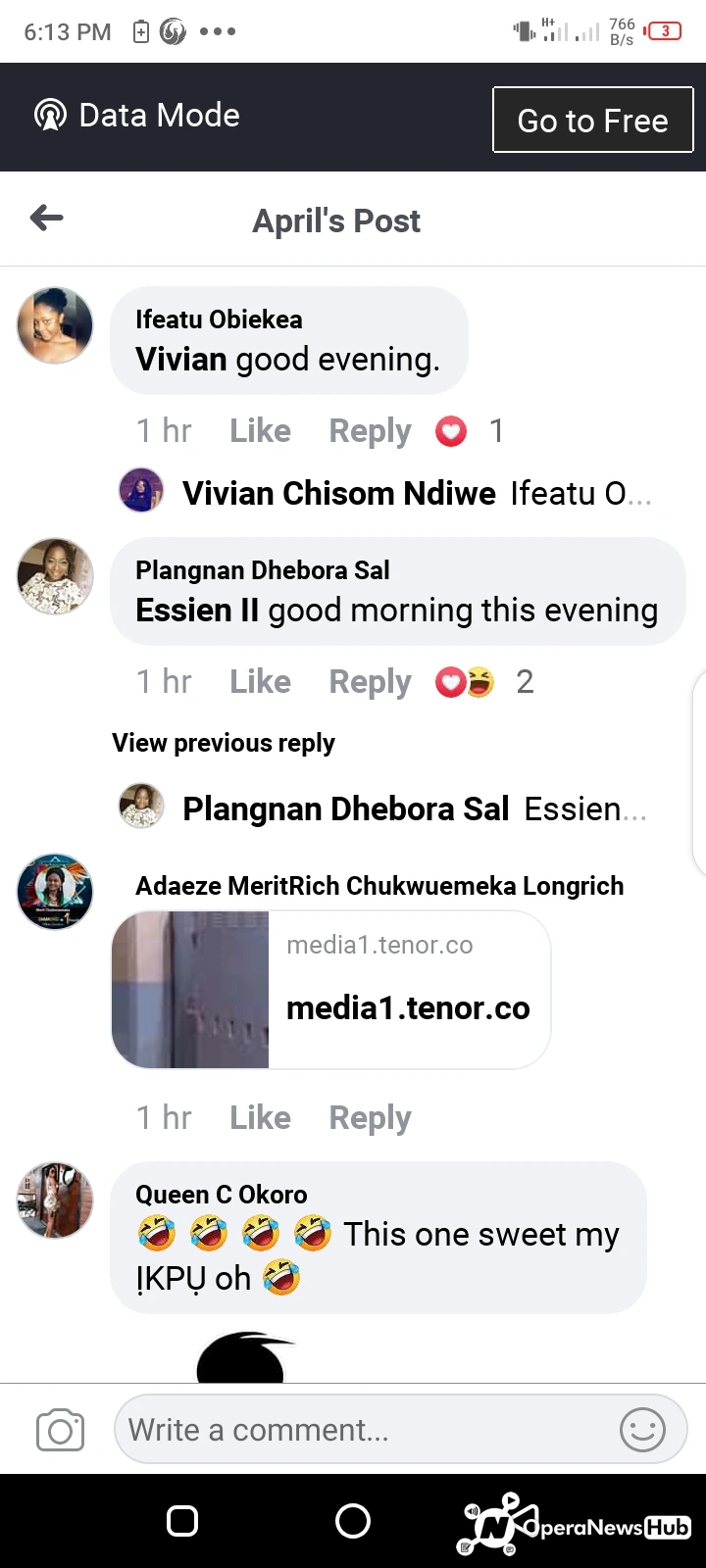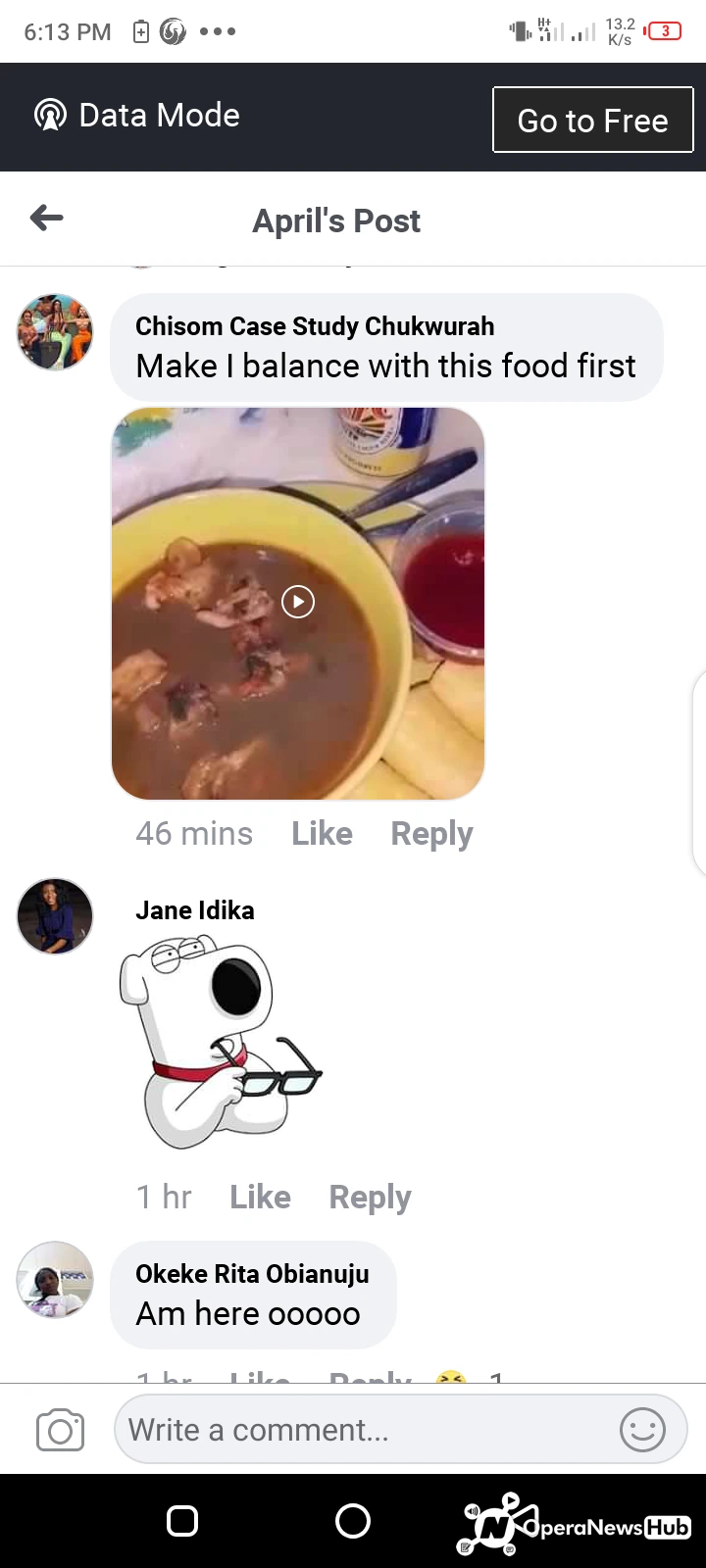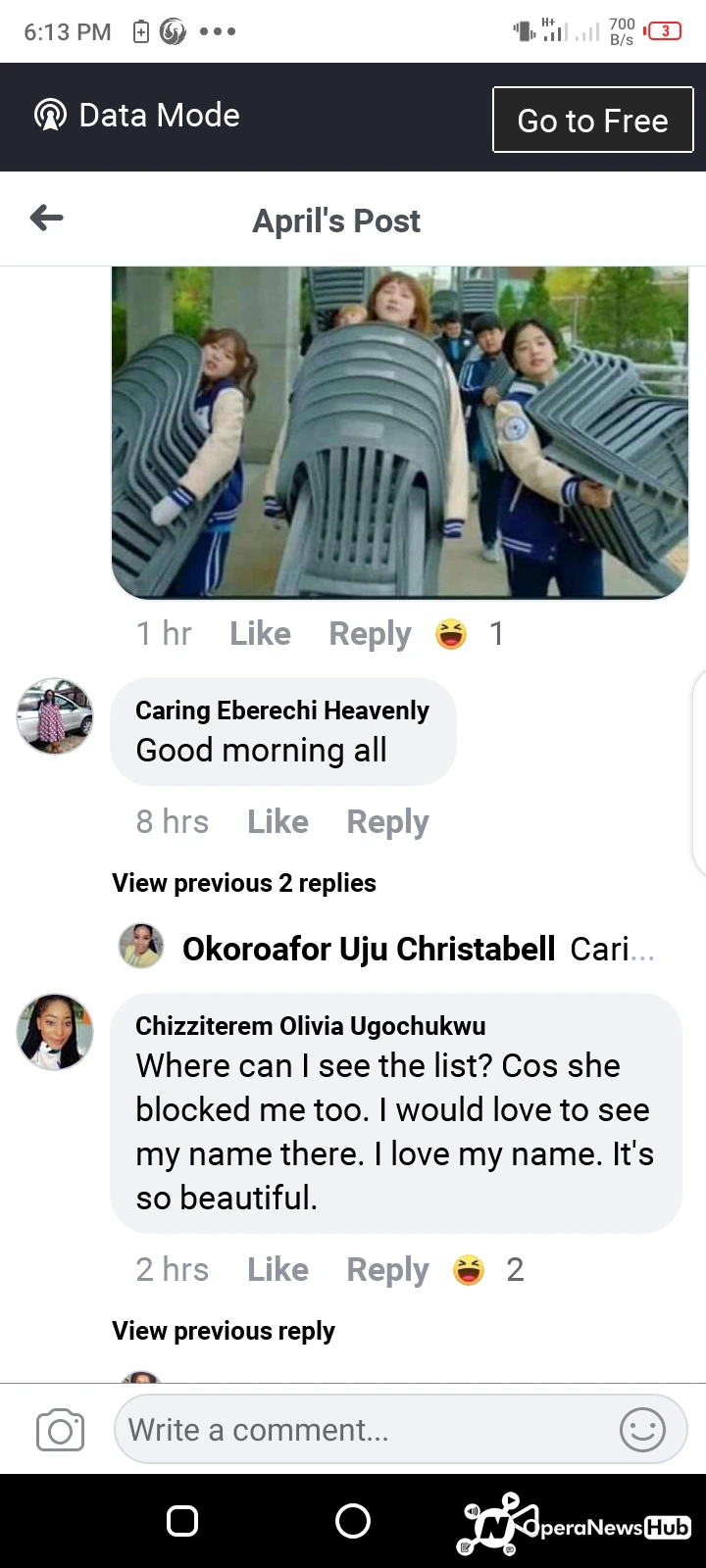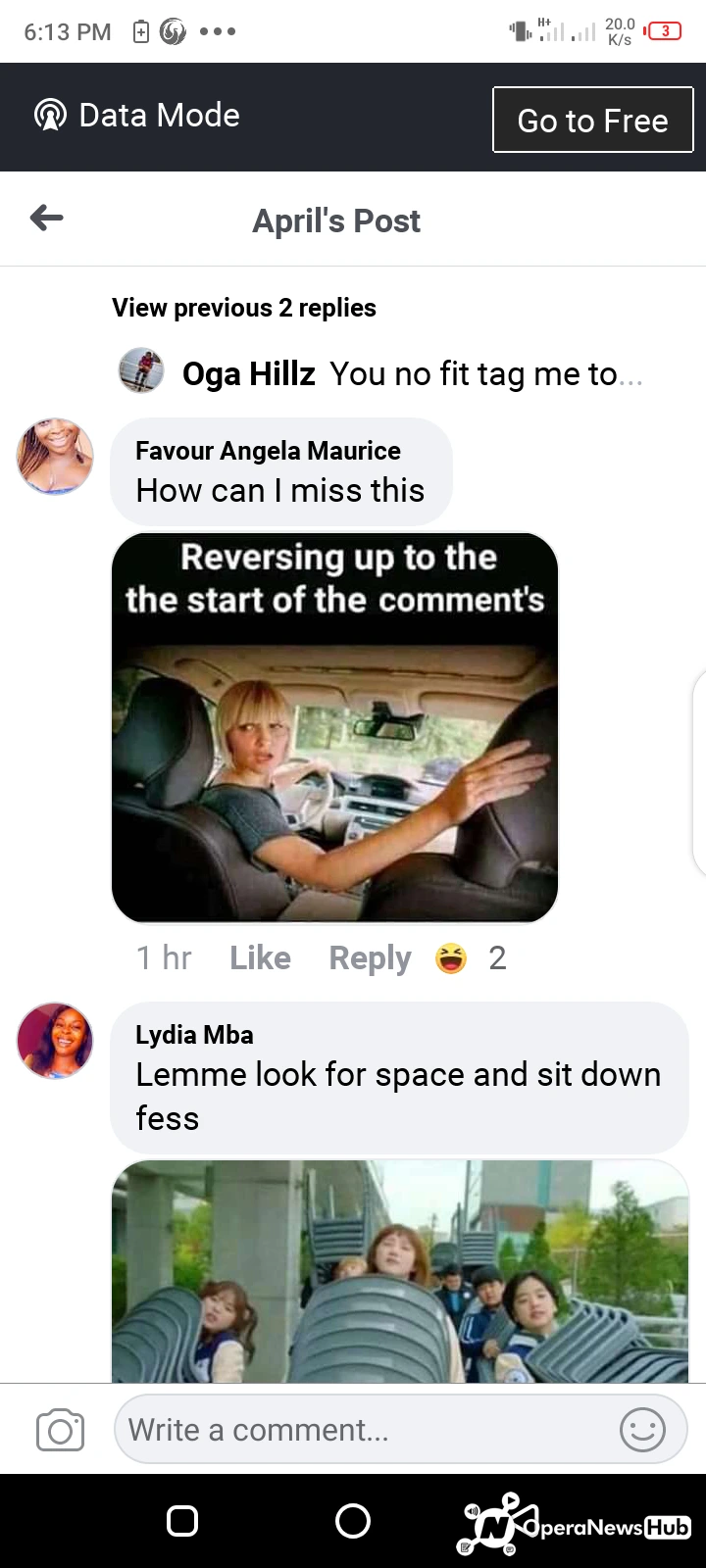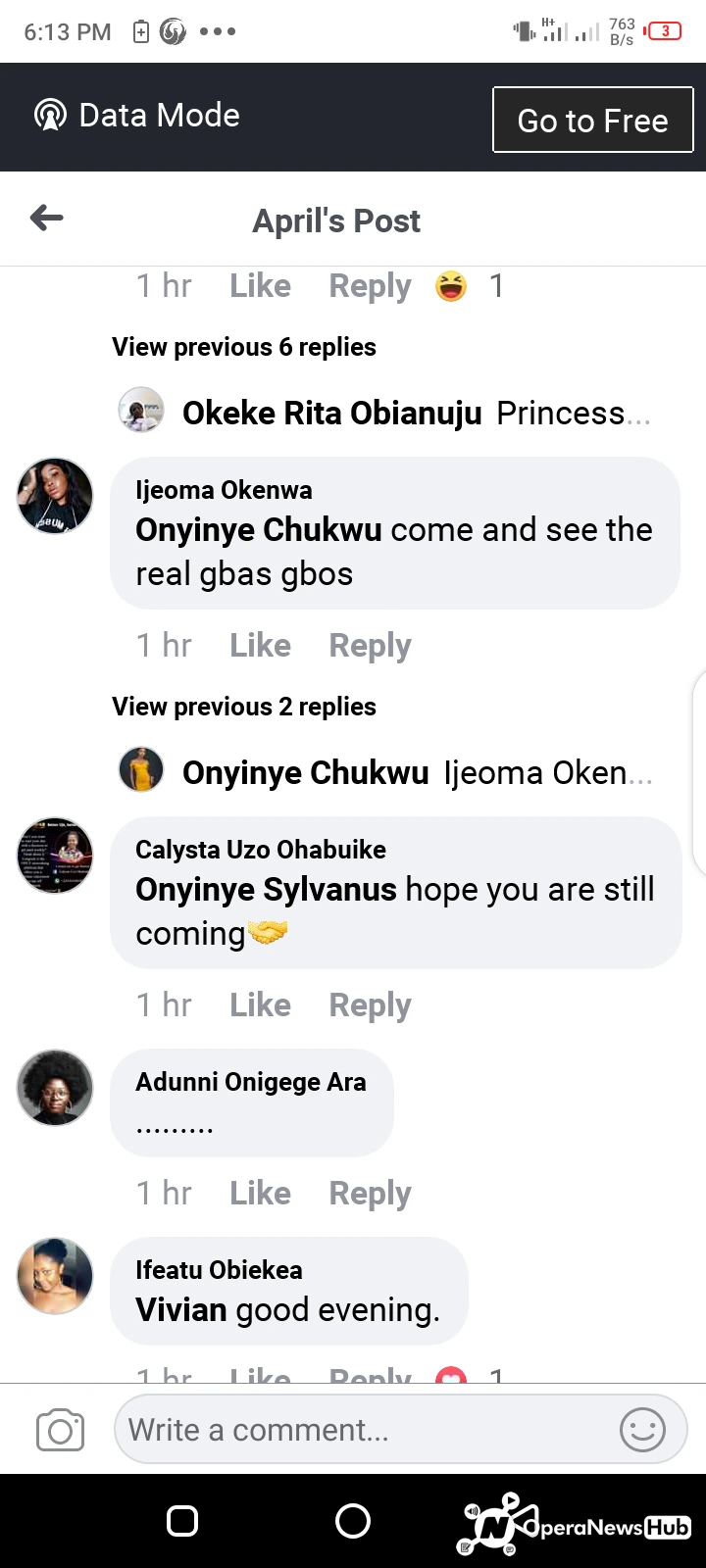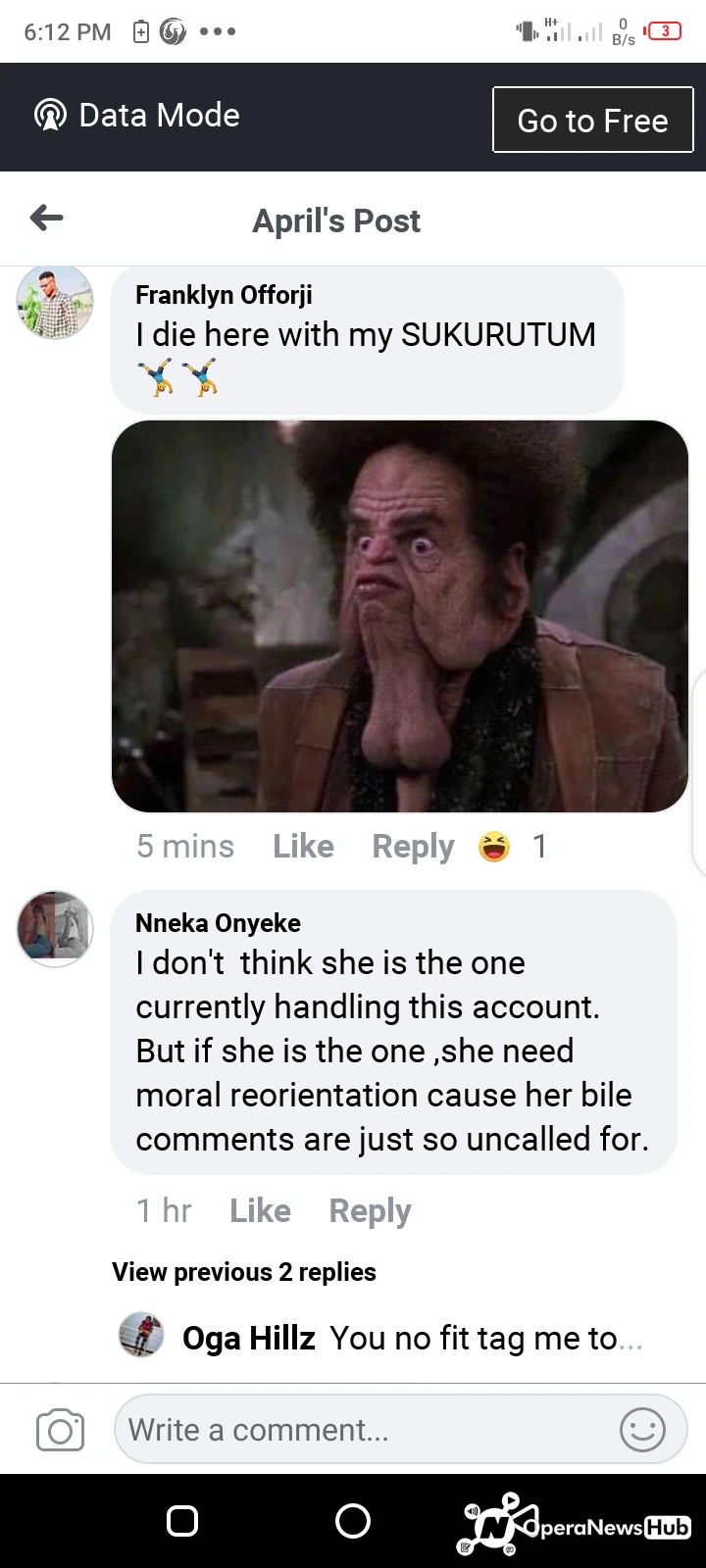 April Wolf also told people that she has the nudes of Amanda Chisom. Apparently Amanda Chisom sent some of her nude to a married man few years ago before she changed. Now her past has come back to haunt her. April Wolf also announced that anyone that was interested in seeing the nudes of Amanda should comment "Hi" so that she will send it to the interested party through Inbox. Funny enough countless number of people were commenting Hi so that Amanda's nudes will be sent to them. The most surprising fact about the issue is that most of of the commenters that want to see Amanda's nudes are her fellow females/women. (Indeed most women are bisexual).Below are screenshots of Amanda Chisom's reactions when she discovered that her nudes were about to be leaked by an angry 14year old girl: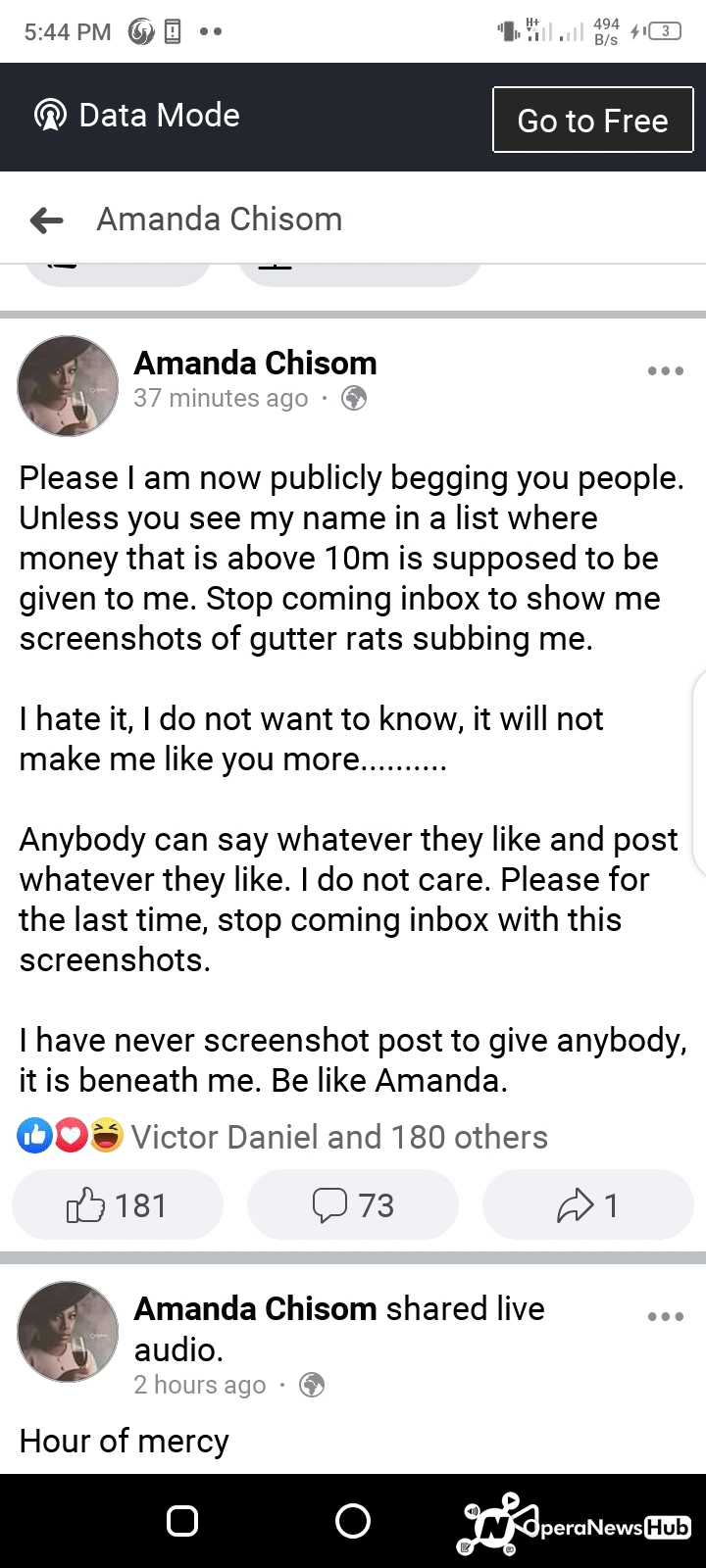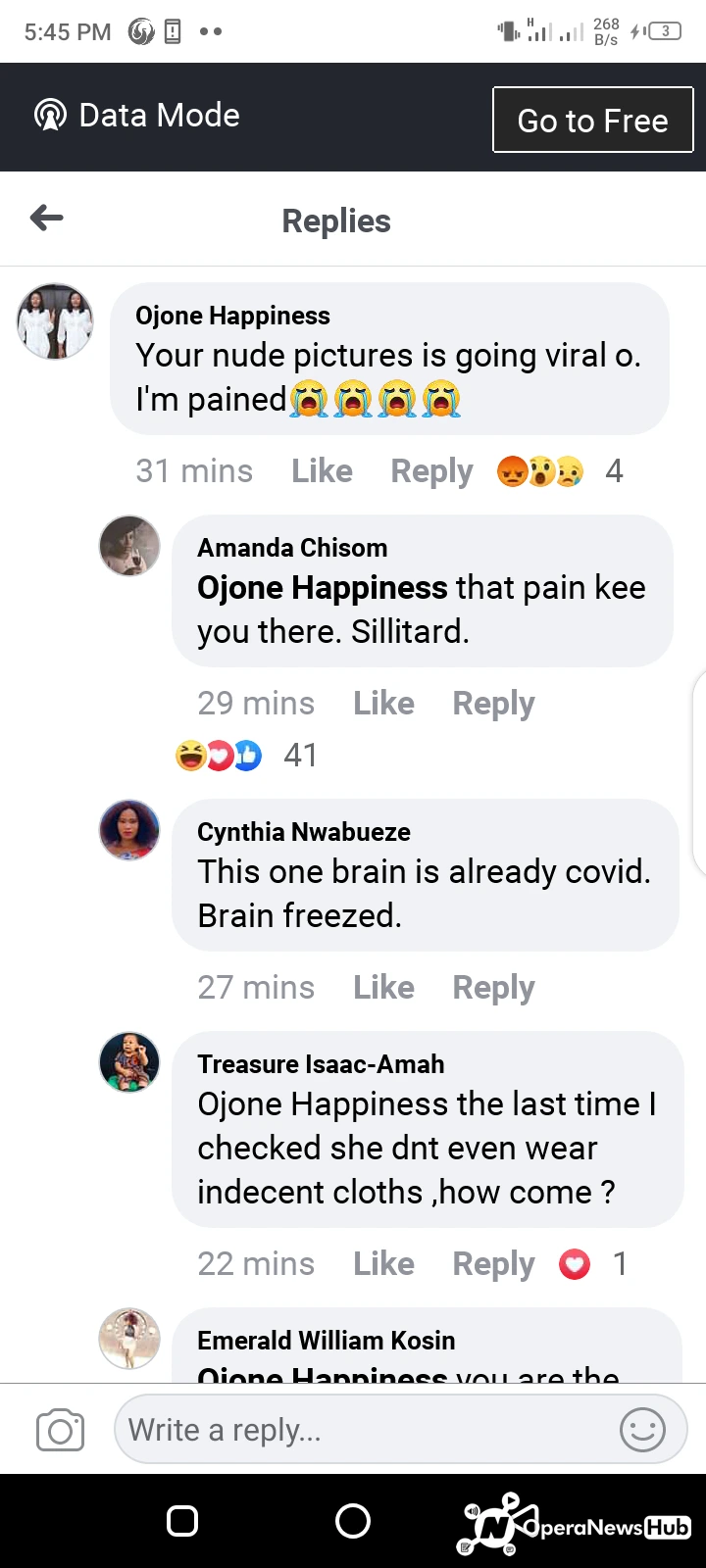 This issue has generated a lot of controversy on Facebook with different people support either April Wolf or Amanda Chisom for one reason or the other.
What do you think of this issue? Did Amanda Chisom do the right by plagariazing the intellectual work of a 14year old girl and refusing to give credits? Did she do the right thing by blocking the people that confronted her for what she did? Was she right to have insulted the little girl April Wolf and Her Mother when she was confronted by the 14year old girl? Did April Wolf cross the line by Insulting an older woman that stole her article? Did she cross the line by threatening to post her nudes on the internet?
Drop your comments below and click the Follow Button.