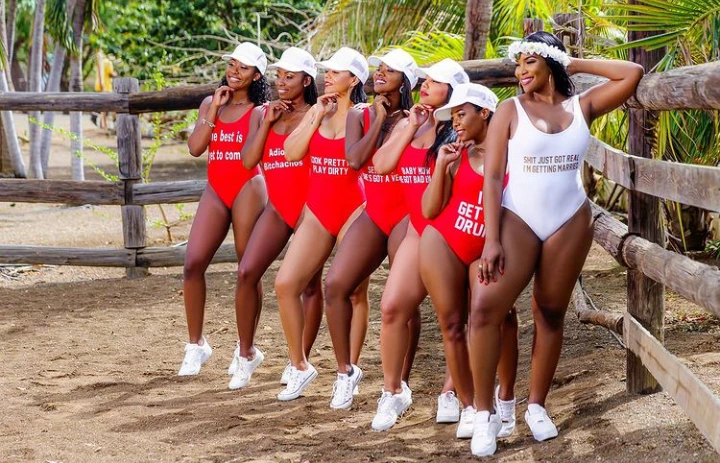 In a wedding, there are many things people look out for, bride, groom, bridesmaids, groomsmen, food and many others. When one of these factors are absent or with fault, it raises eyebrows.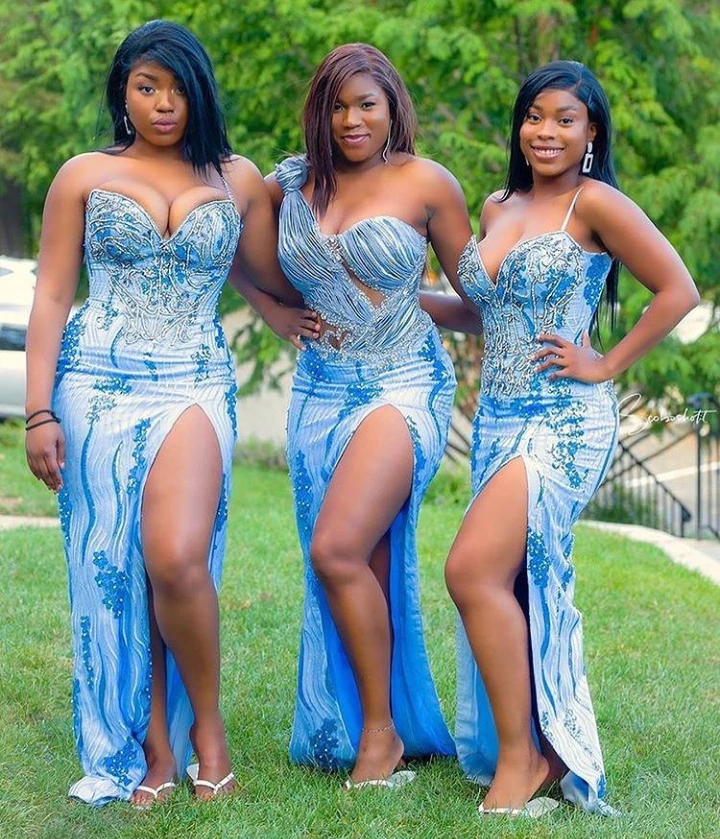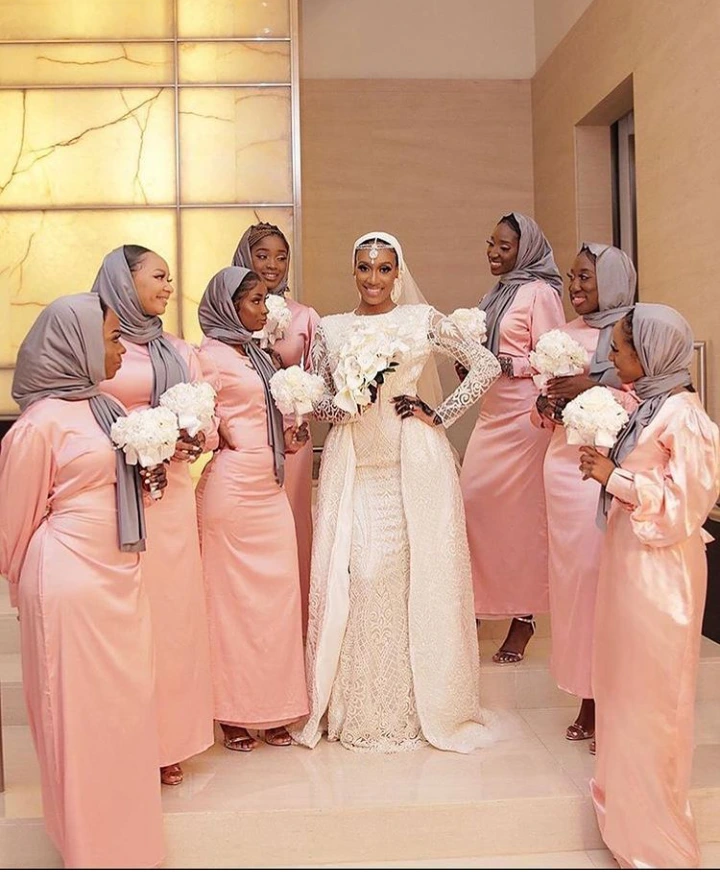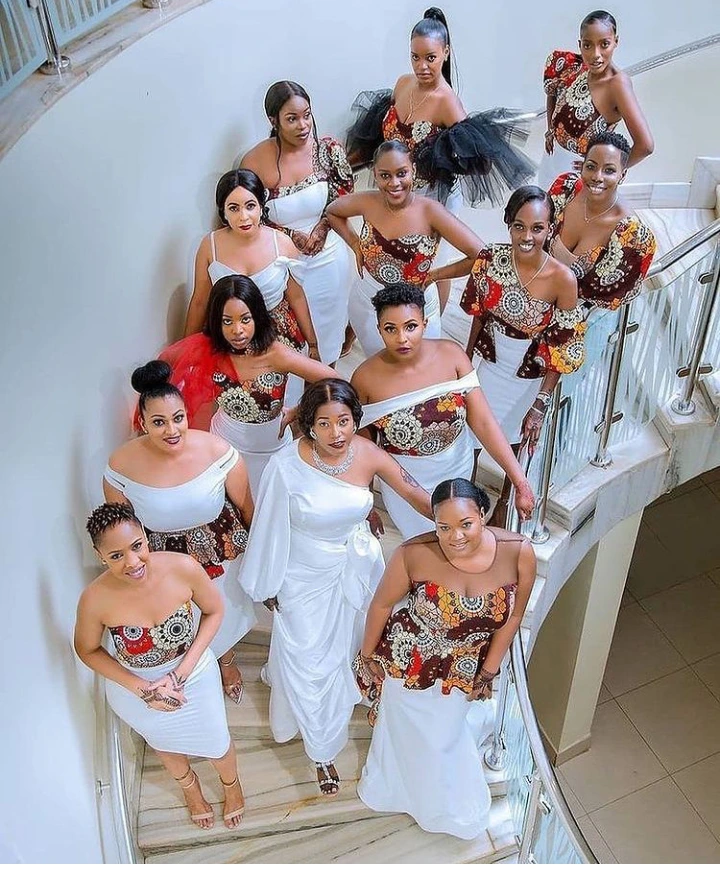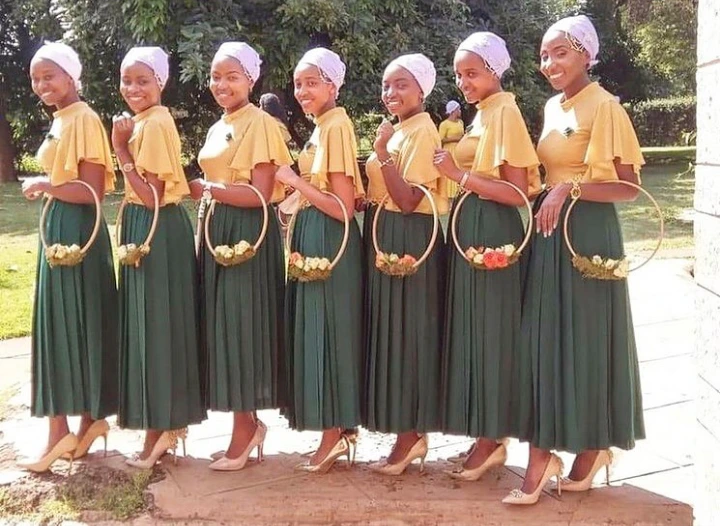 The bridesmaids are ladies who the bride wants to be part of her wedding. Normally, they are usually her close relatives or very good friends who she trusts, they help her with her wedding plans, organise bridal showers and sometimes they may even have been instrumental in the bride picking the groom.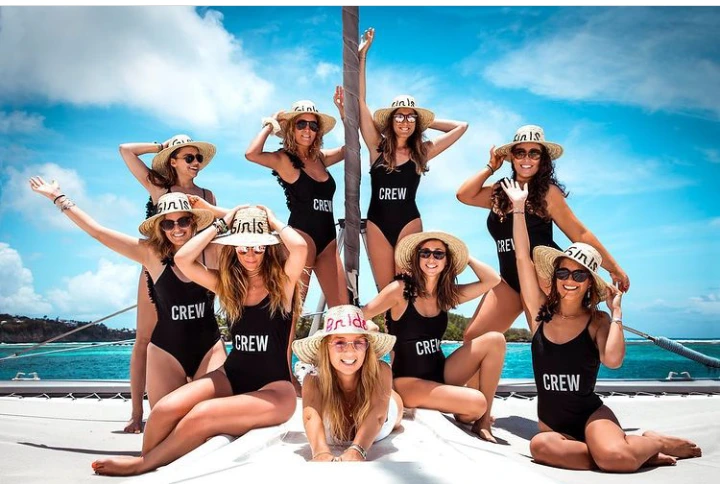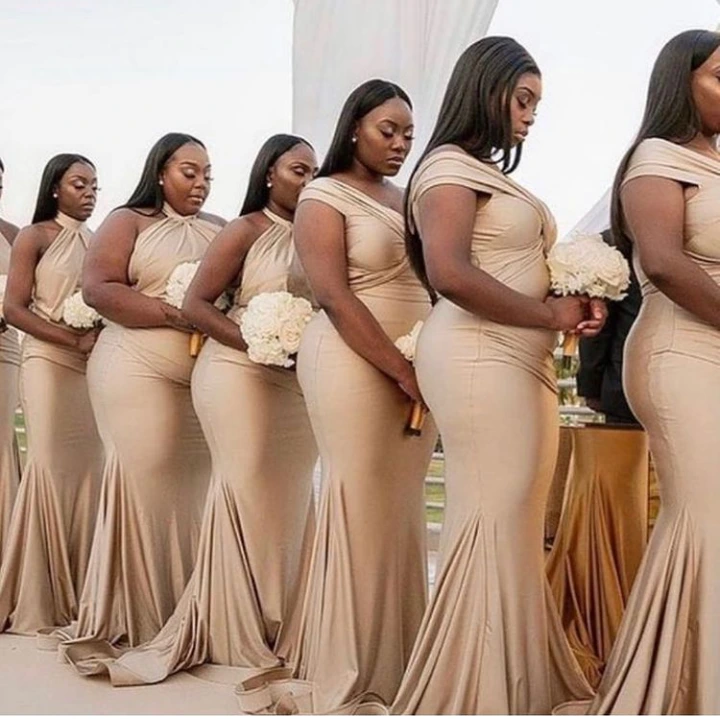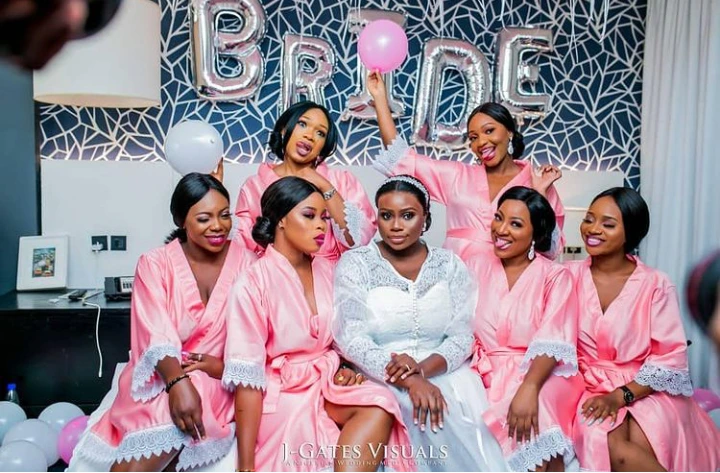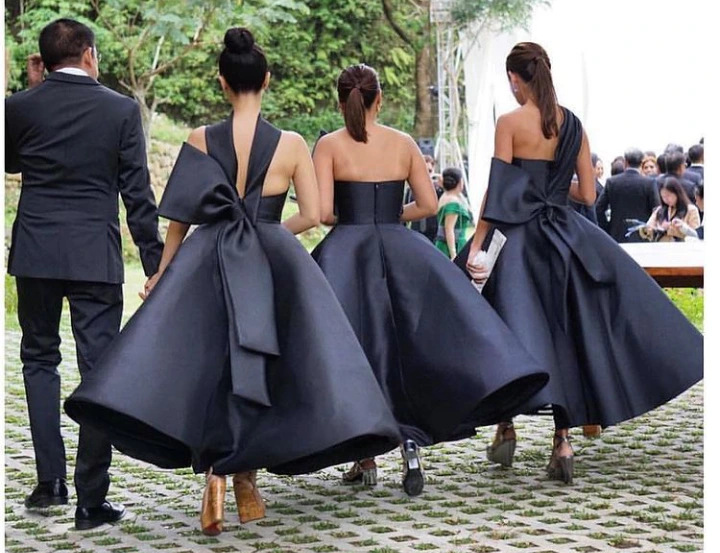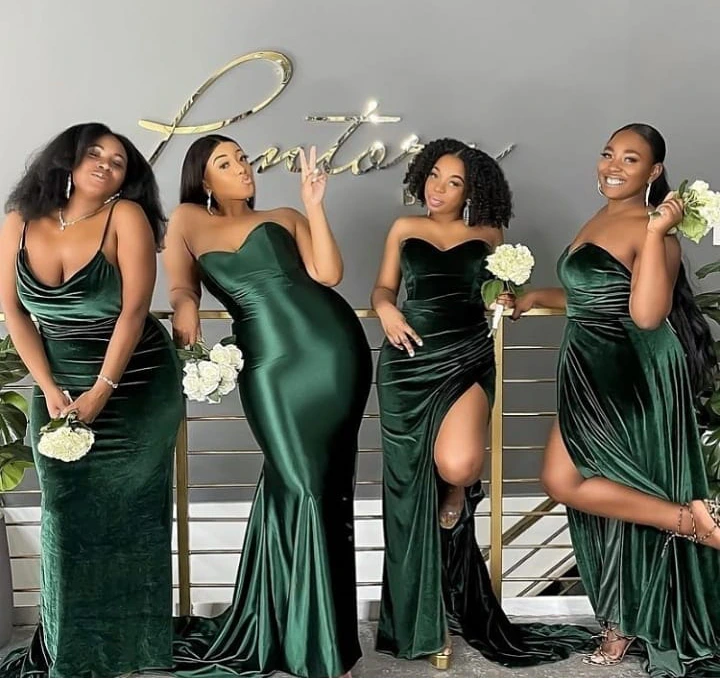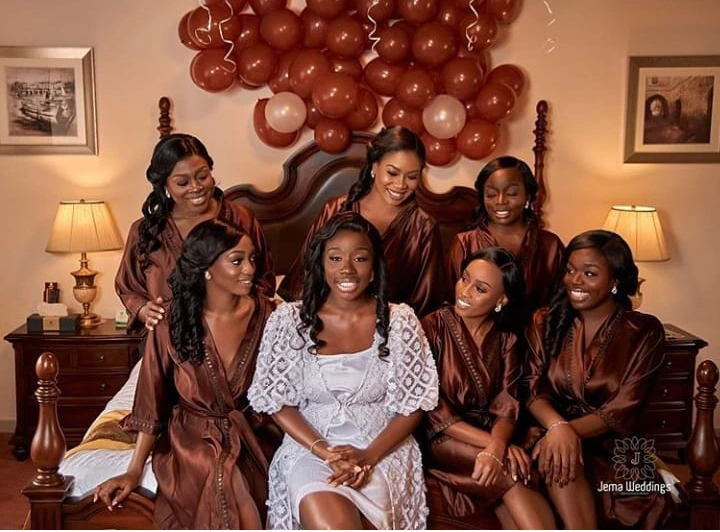 The role of a bridesmaid is an honorable one as it shows that the level of friendship between her and the bride is very deep. Bridesmaids look extremely beautiful on wedding days and they usually dress alike. These photos we've been seeing shows different ideas of bridesmaid's dresses if you have been searching for some.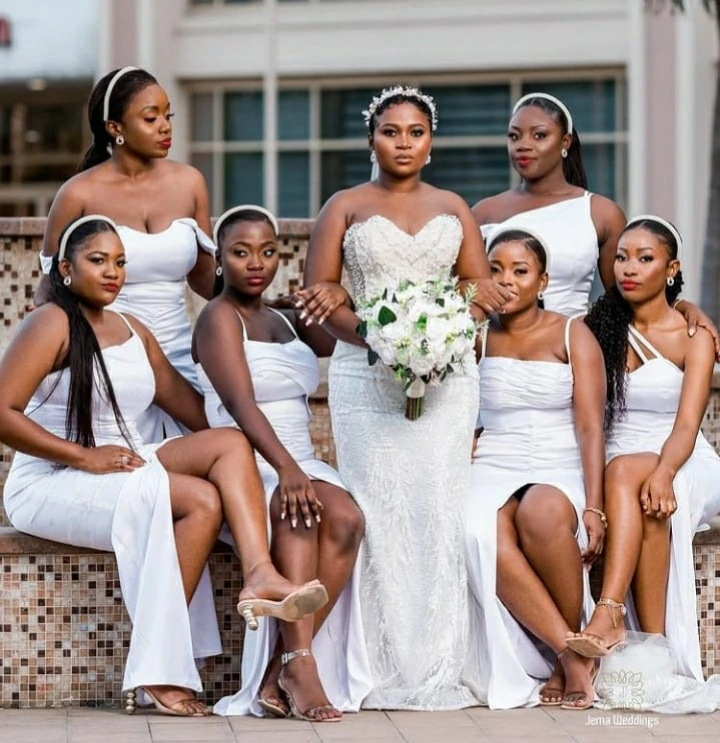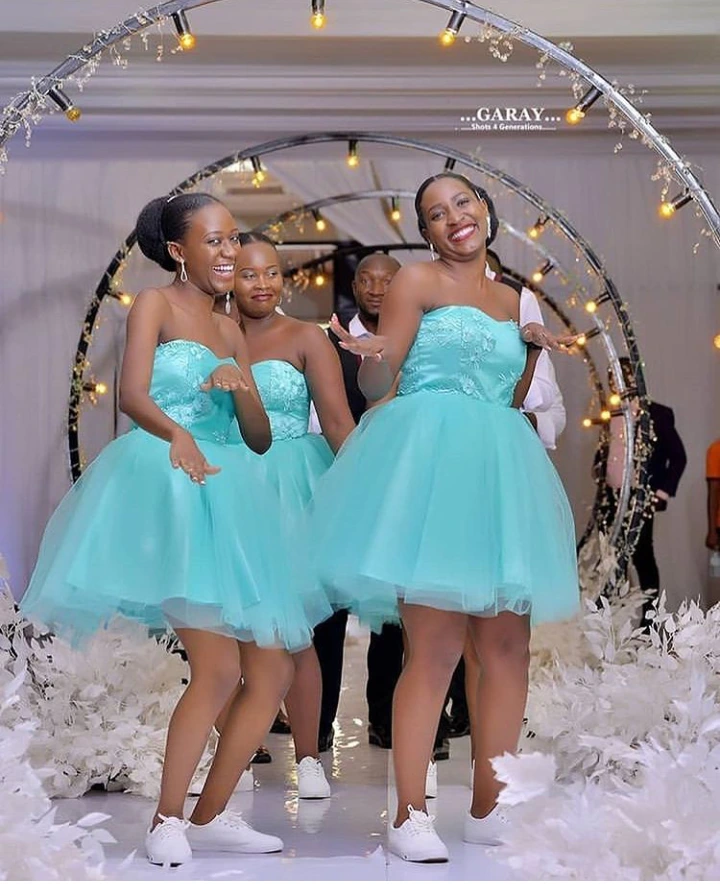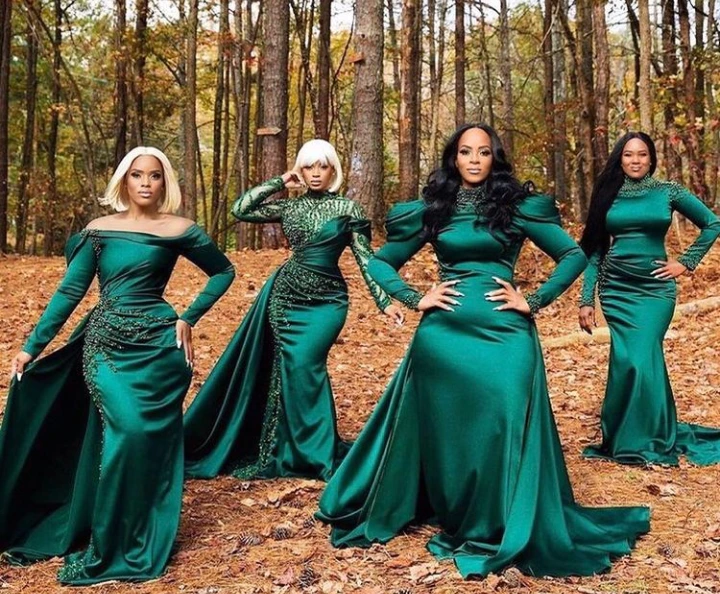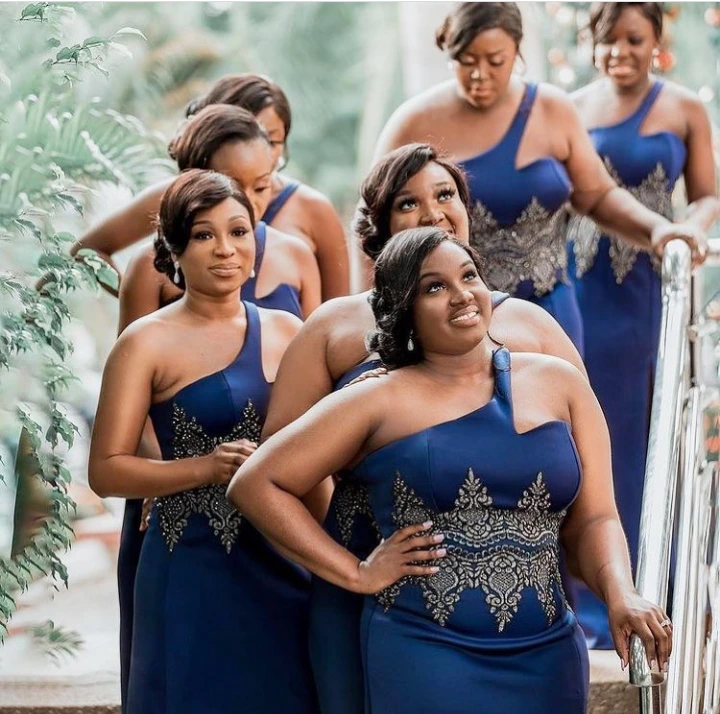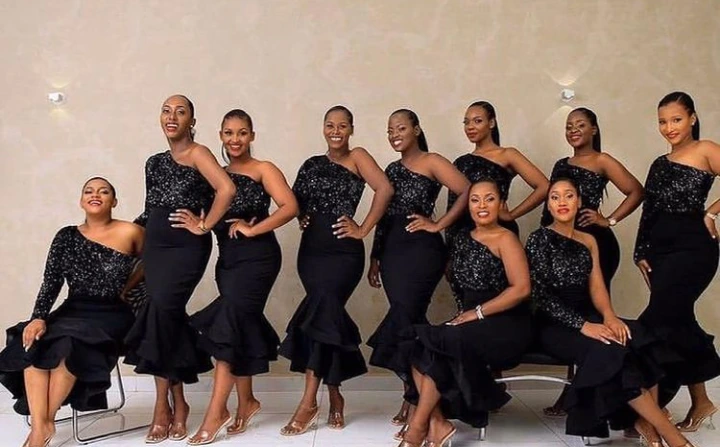 Some people may judge the class of the bride by looking at the bridesmaids and this is why bridesmaids do all they can to look their best.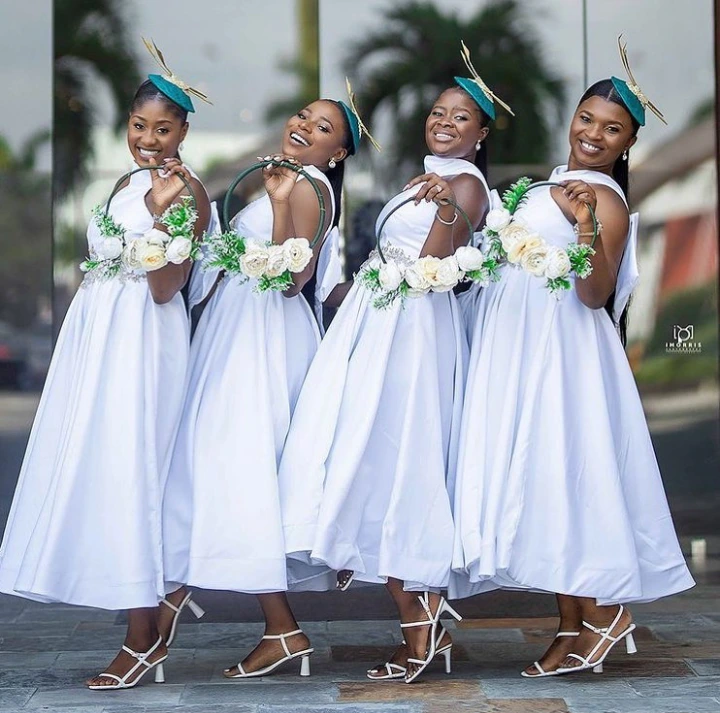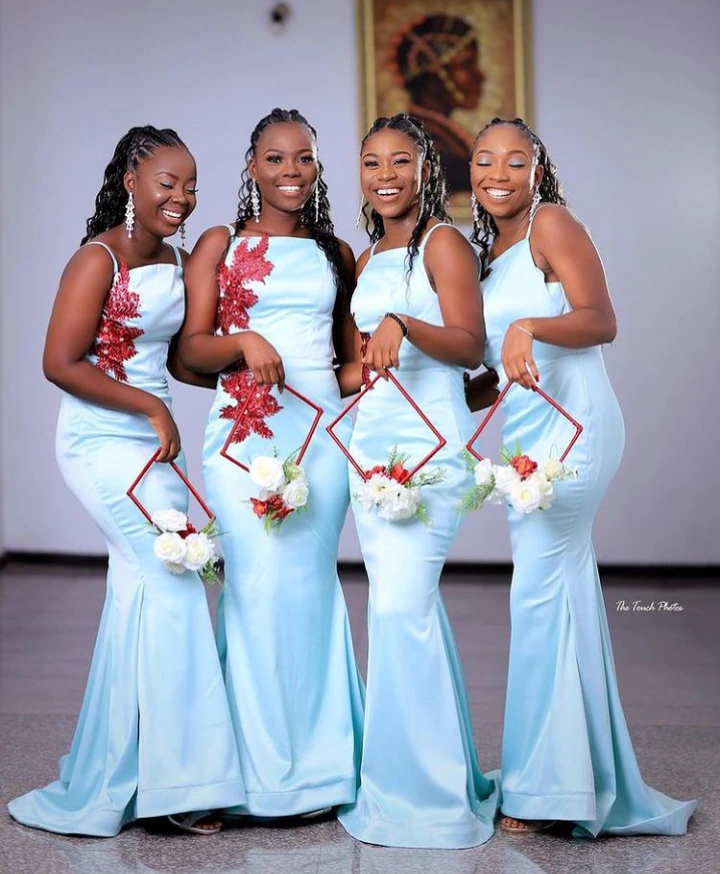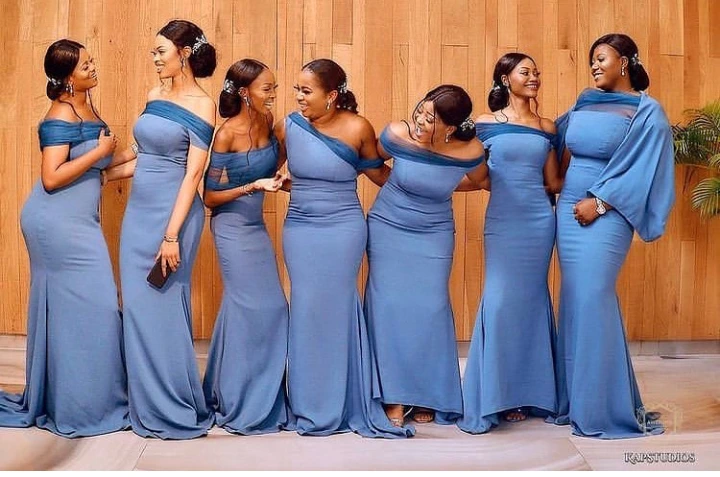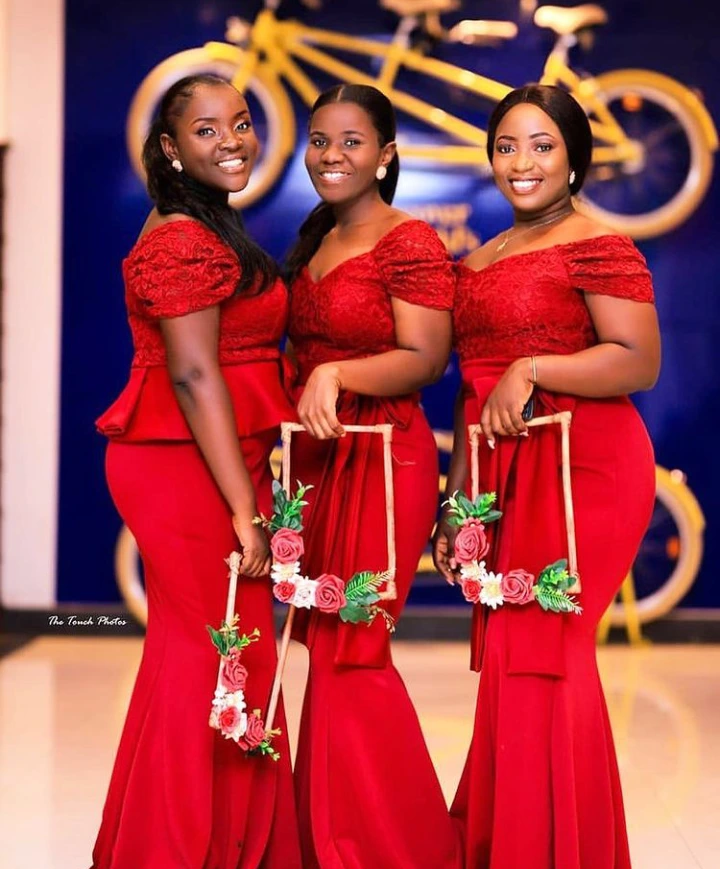 There are some semiformal weddings that have just one bridesmaid but a formal wedding ought to have at least 6 bridesmaids, although there is no minimum or maximum number.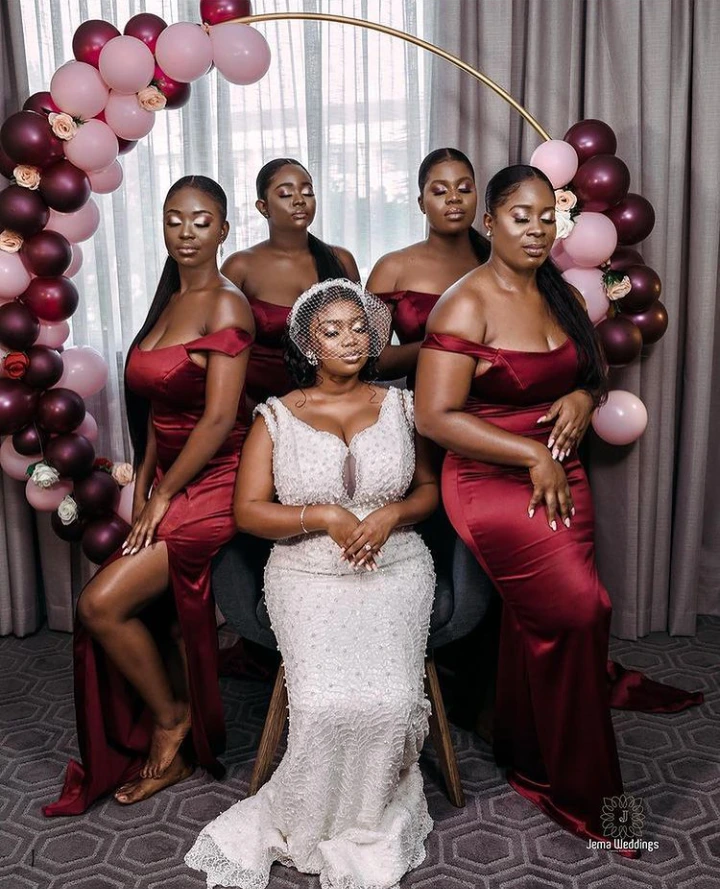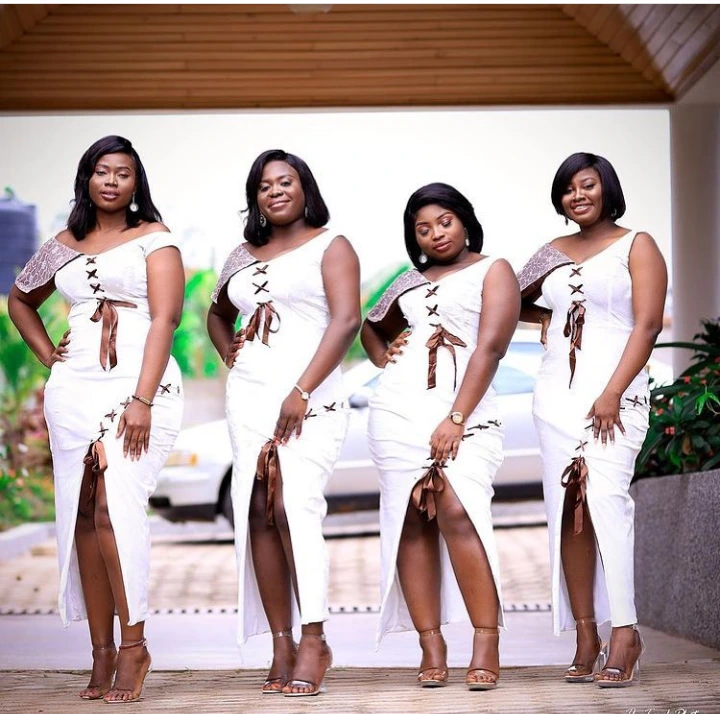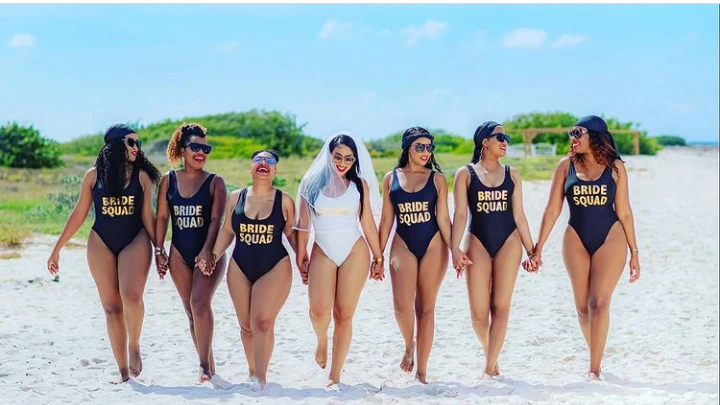 These photos are inspirations for bridesmaids dresses, hope it helps out.