Family is a group of one or more parents and their children living together as a unit. We are familiar with father, mother and children kind of family. However there are some that would beat your imagination.
Below are seven unusual families that you probably didn't know that exist in the world.
1. Ahmed Mohammed Dore and Sophia Addulleh.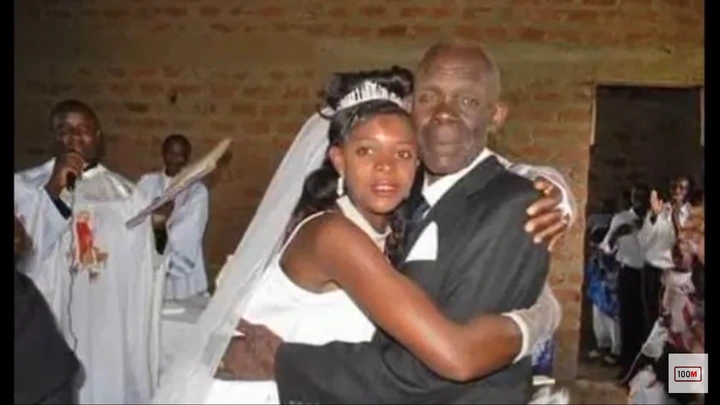 Ahmed Mohammed Dore and Sophia Addulleh are Somalians. When Ahmed got married to the 17-year-old Sophia, he was 112 years old. The difference between his age and that of his wife is 95. It was also said that he has five wives and more than 13 children already. Sophia, who is young enough to be her great granddaughter is actually his sixth wife.
When Ahmed married Sophia, his first son was already 80 years old. Ahmed's first son has grandchildren who are older than Sophia.
No one knows why the young girl accepted his marriage proposal. However, I believe love owe us some explanation as it has the answer to some unusual marriages.
2. Ziona Chana family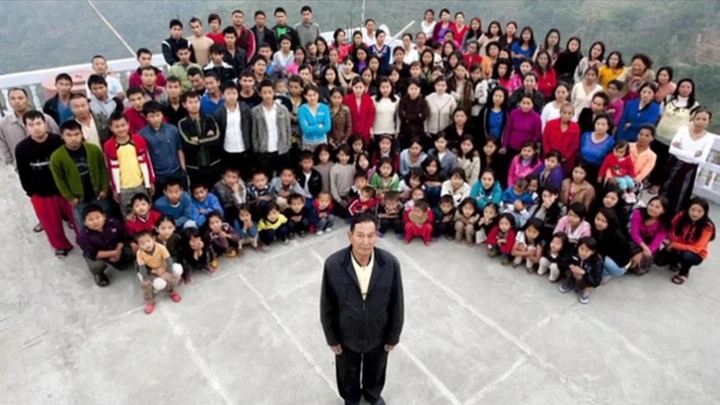 Ziona Chana currently holds the world record of the largest family. He has 39 wives, 94 children, 14 daughters-in-law, 33 grandchildren, and one great grandchild. In total, Ziona Chana has 181 family members.
Ziona also encourages his sons to marry as many wives as they like since they have the resources to take very good care of them and their religion supports it.
3. Peter, Mariah and Paul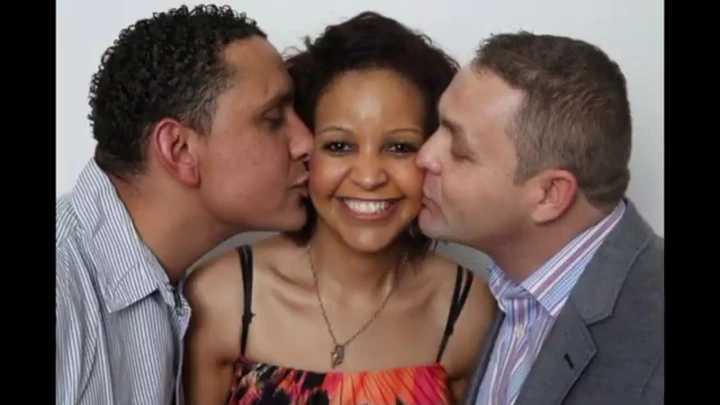 These couple are from Zimbabwe. They live together in one apartment. When Mariah and her ex-lover separated, she moved on by getting married to Paul. After some years, her ex-lover who has not gotten over her came back.
She told him to move in with her. Maria, Paul and Peter all live happily in one apartment as one family. The surprising thing is that they all love each other.
4. The Deaves family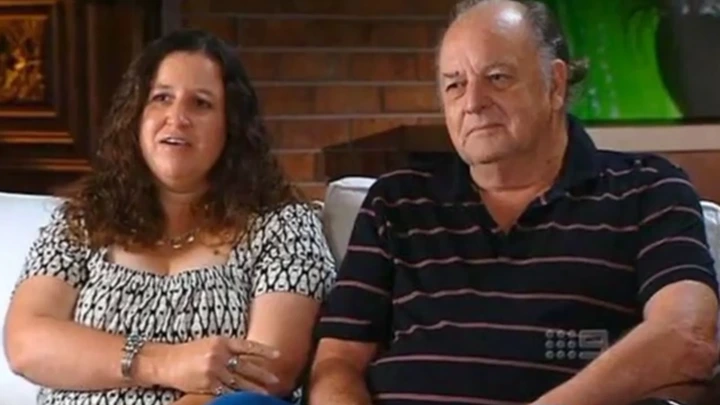 John Deaves got married to his wife and they separated after his wife gave birth to his daughter. After thirty years, he came back and united with his family.
His daughter who had no father-and-daughter relationship with fell in love with her father. According to research her daughter divorced her first husband after giving birth to children. She finally got married to her father and they has two children together.
Like I said previously, love has the answer.
5. The Bannon family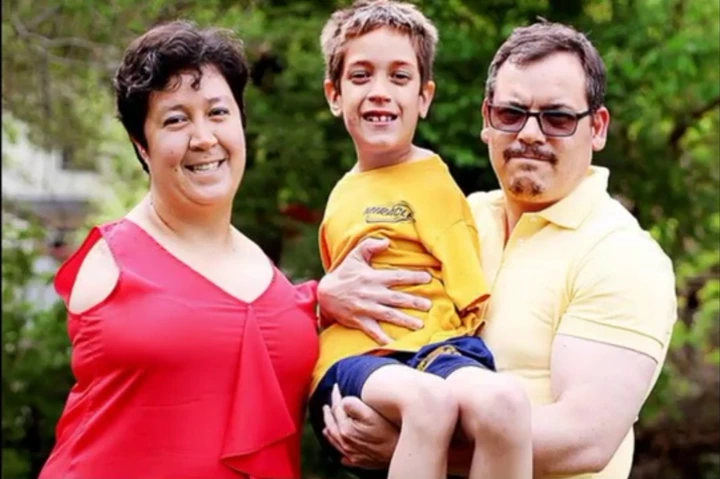 A 36-year-old Linda Bannon was born without an arm. She is the only one in her family that has the genetic syndrome called 'aurum syndrome.' The syndrome affects the heart and causes skeletal abnormalities.
Linda is from Chicago. She got married to her heartthrob. In 2015, she had a son called Timmy. Timmy was also born without arms. They use their legs to do everything like washing of plates, eating, brushing their teeth and other things.
6. Brittney and Addy Hensel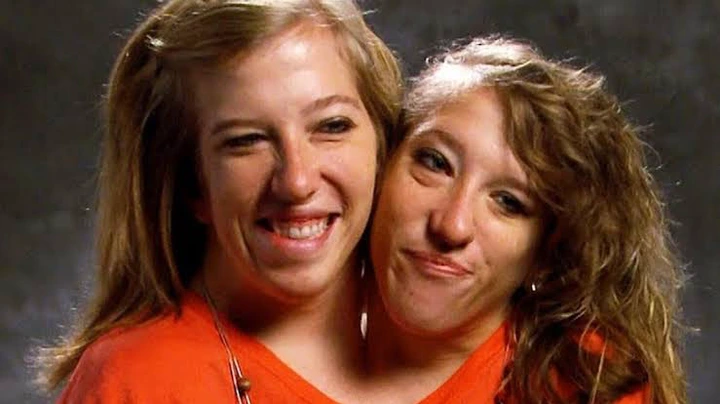 Brittney and Addy Hensel were born on March 7, 1990. They are known as American's conjoined twins. They dyspharic parapagus. They lived in a single body without mark variation from typical proportions. Each has a separate heart, stomach spine, and Spinal cord. Each of the controls one leg and one arm.
They graduated from college before getting a job as primary school teachers. They have different teaching lisence. One takes over when the other is tired. However, they are paid one salary to their dissatisfaction.
Addy stands at the height of 5″2, while Brittney stands at the height of 4″10. They work together as one.
7. Kumar Pramod and Punam Devi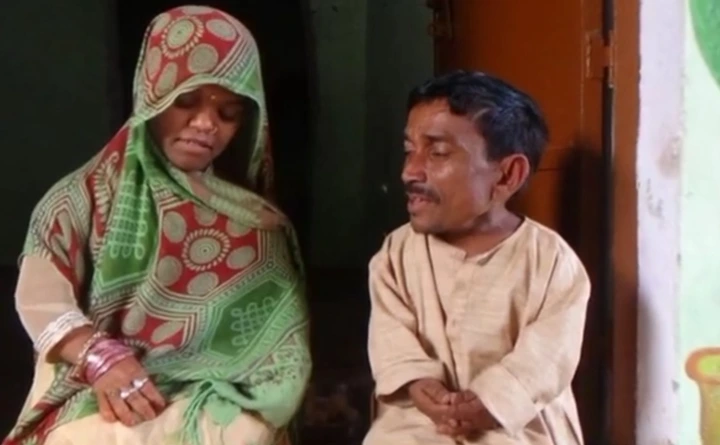 Kumar and his wife are from Uttar Pradesh India. Kumar who is 47-year-old, stands at the height of 2 feet, while his 33-year-old wife stands at the height of 3 feet.
Kumar revealed in an interview that he was scared of getting old alone after searching for a wife for twenty two whole years. He prayed to God to give him a wife that would be by his side. God heard his cry and sent him a wife.
Thank you very much for reading.
Source: 100M