History was made yesterday as the first Aircraft landed at the newly constructed Anambra International Cargo and Passenger Airport. This sent wild jubilation around the airport. As this history was made, one beautiful lady also made history.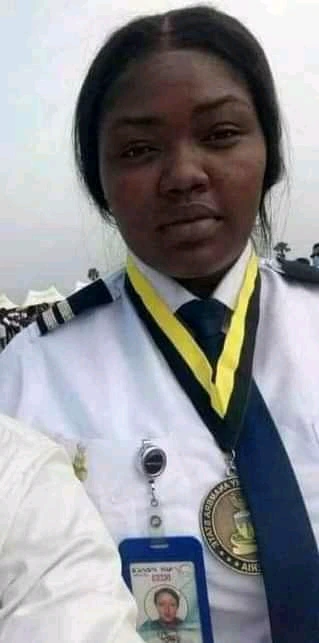 A lot of those that gathered at the event were surprised to see that one of the pilot that flew the Airplane that landed at the airport is a lady. The name of this Pilot of one of the Airpeace Airplane that landed at the Anambra Cargo Airport is Captain Nwando Phina Uzama-Okpaleke.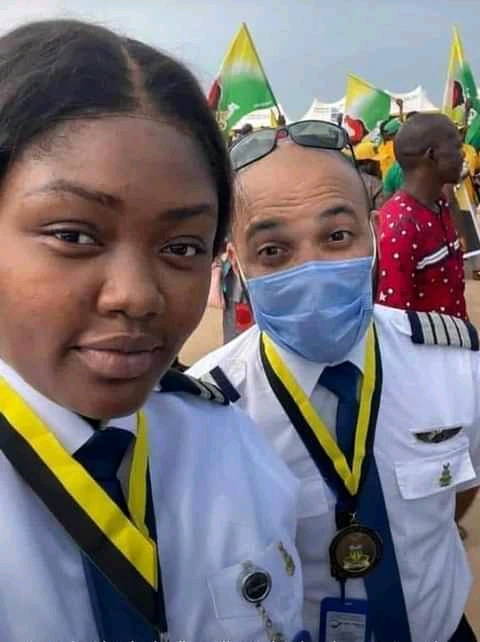 Picture taken yesterday with her copilot.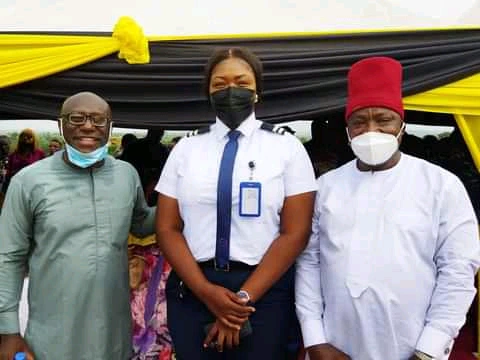 Captain Phina Okpaleke Nwando with Senator Victor Umeh and her boss, The CEO of Airpeace.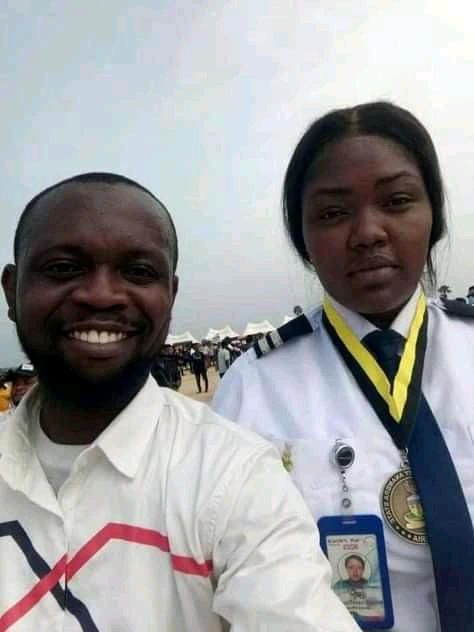 more pictures taken yesterday at the historic event.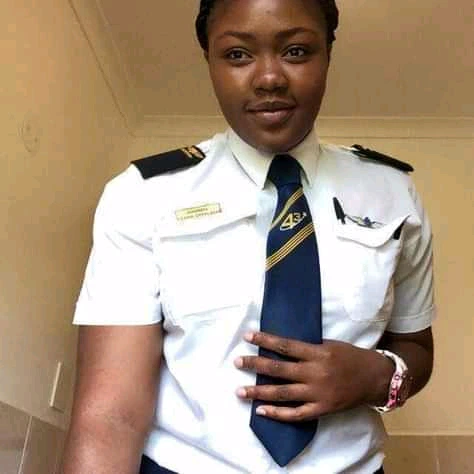 The young lady hails from Azia, a community in Ihiala Local Government Area of Anambra State. She studied at Kwame Nkrumah University, Ghana from where she obtained a degree certificate in Computer Science.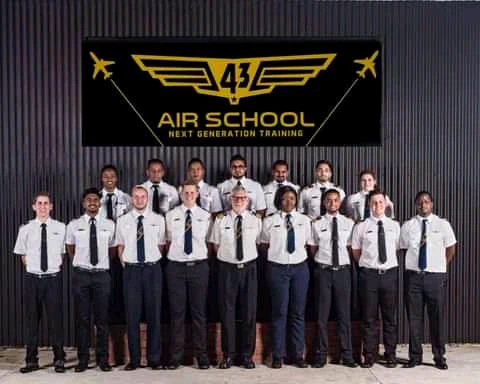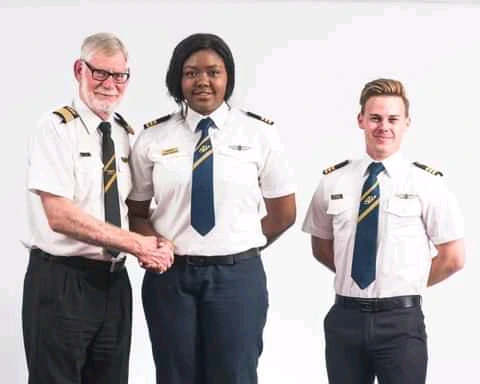 She proceeded to 43 Air school, in South Africa where she was trained as a Pilot. She also went for a further training course at PTC Aviation in South Africa. Today she is a pilot who flies Airpeace Airplanes. Congratulations to her.