People are indeed willing to reward any good or heroic act, as they have done for the family of a 20 years old man who was unfortunate to have died while he was trying to save a woman in London bridge. Recall that Folajimi Olubunmi Adewole died a painful death when he tried to rescue a woman whom he saw jumping into a river, trying to take her life. However, Jimi as popularly called had drowned and died in the process has been branded a hero, prompting good people to do something for their family to honour such.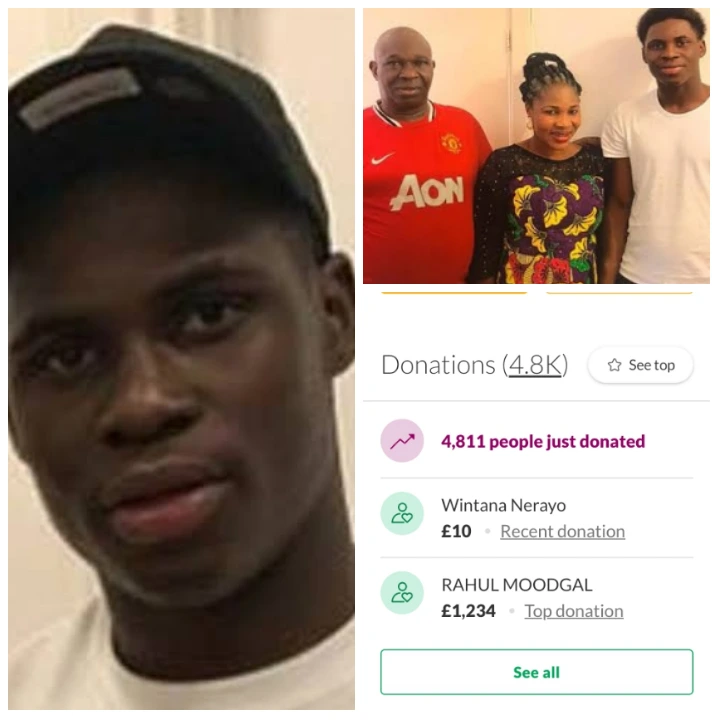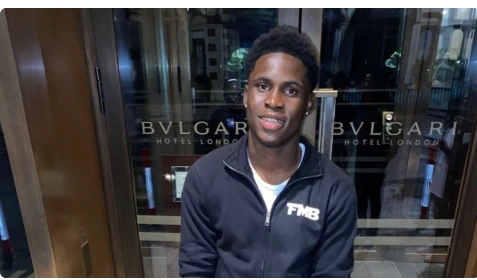 According to a social media user who shared what has been done to the family, Norman Brennan noted that Jimi who was the breadwinner of the family, taking care of his aged parents will now see all his family benefit a huge sum of money that will be given to them, after a Gofundme donation was set up. The donations, according to the organizer of the fundraiser revealed that it was necessary so as Jimi to have a well befitting burial like a hero he was, and also to ensure his family can take care of themselves after their son who was working in a restaurant was is no more to take care of them.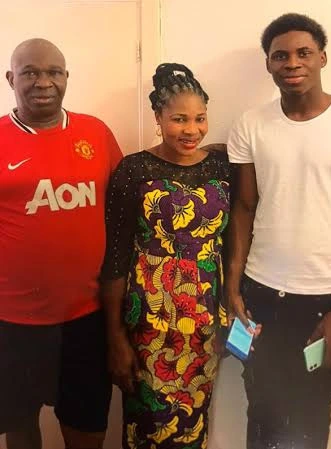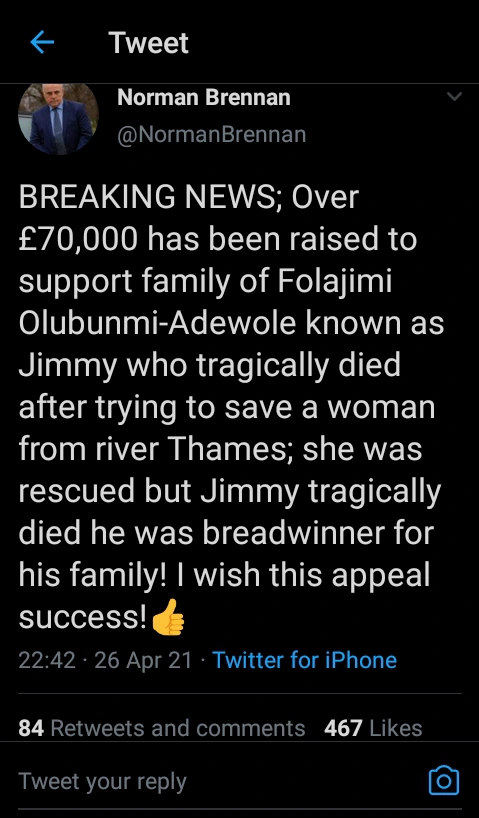 The Gofundme donation which was initiated has so far, in just one day gathered a total of 78,736 pounds (41,663,600 Naira) with just 48,000 persons contributing. The selfless act done by people towards the family of the Nigerian man has indeed garnered great and kind words, as many appreciated, blessed and thanked all those who supported, to ensure the family of the heroic man lives happily. What a good development from them. What's your opinion towards this, put your thoughts in the comment section below, and share to others, as you can like and follow us for more interesting stories all around the world.