Destiny Etiko, a famous Nigerian actress and producer, took to Instagram today to share new images of herself with her brand new white Toyota Land Cruiser Prado VXR, which she recently purchased for millions of naira.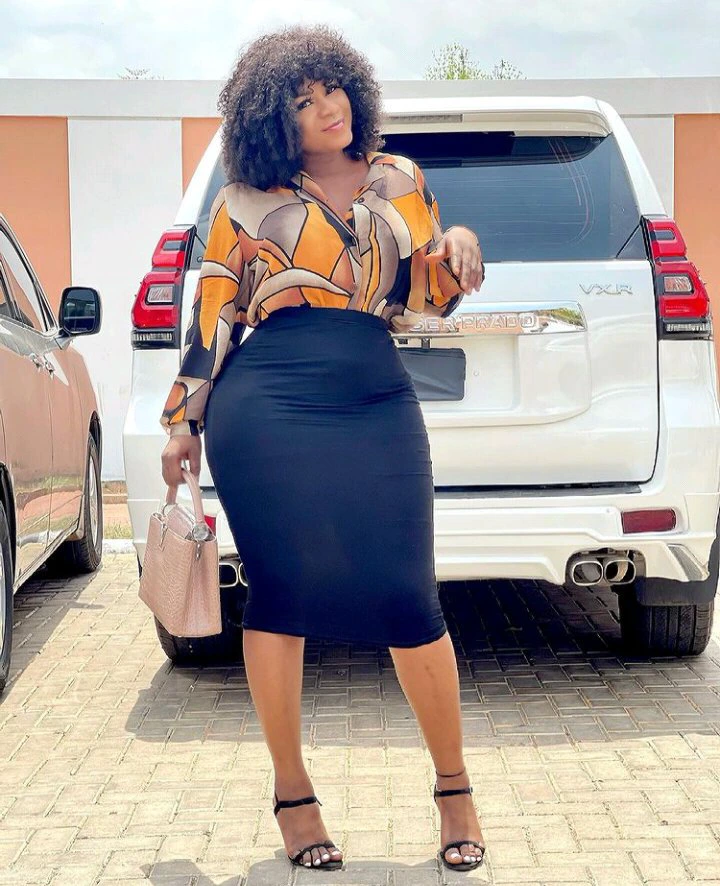 The beautiful actress from Enugu state took to Instagram today to post new images of herself posing with the luxurious car, wearing a black leather trouser and black top, to wish her fans a happy Sunday.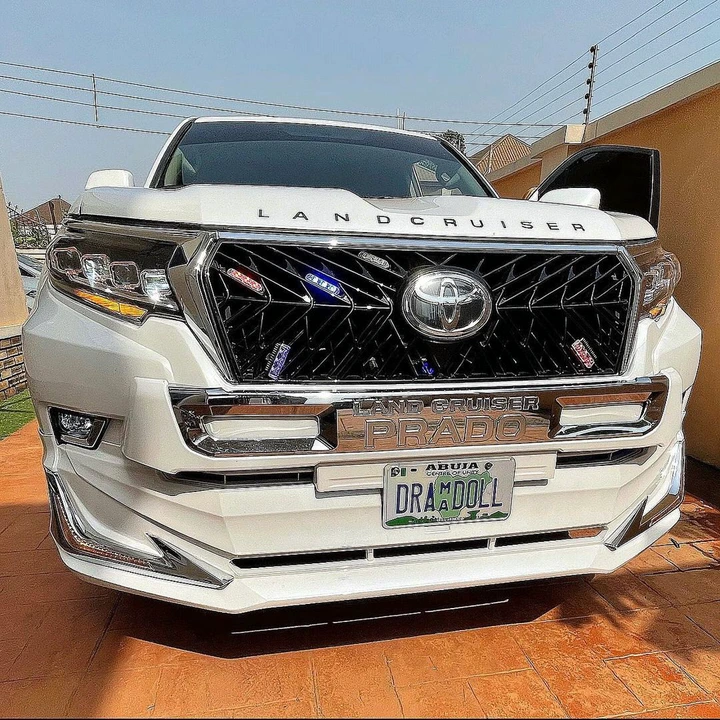 Many Nigerian celebrities work hard and they have their beautiful cars to boost of, many times you see celebrities taking photos with the car, Destiny Etiko is not left out, she wore a beautiful black top, trouser and glasses and she wished her fans a happy Sunday while Sha shared the beautiful photos. She wore a beautiful heels to match her Outfits and she posted with her small hand bag.
Below are some of Destiny Etiko's stunning photos:-