Without mincing words, human problems or needs differs from one another. The manner in which they attempt to solve these different and unique problems or challenges are also not the same. Given the differences in strength, resources, and helpers around us, these nonidentical problems are not expected to be solved in uniform.
In the Instagram post from Nkiruka, a disabled Igbo lady some hours ago, the above painted scenario was justified. The fact that, our problems differs from one another was seen clearly in the post. While many of us are vying for luxury cars, her current need as we speak is a motor-wheelchair that can aide her movement around.
Also, that these problems facing us can be solved base on our strength and resources was also evident. In her case, she cannot afford her desire all by her self. Unlike those who continue to purchase every latest luxuries of life, Nkiruka is begging and depending on others to achieve her need.
According to her in the Instagram post, Nigerians should come to her aid and achieve her desire. She specifically pointed at some individuals who can help her achieve to achieve this need on a faster note.
People like Mr. P, a member of the defunct P-Square, Cubana the chief priest, Williams Uchemba, E-money, and others were tagged to the post.
Help me, I need a wheelchair, she appealed to her followers in the post. Check out the post and photos of the motor wheelchair she is begging for below: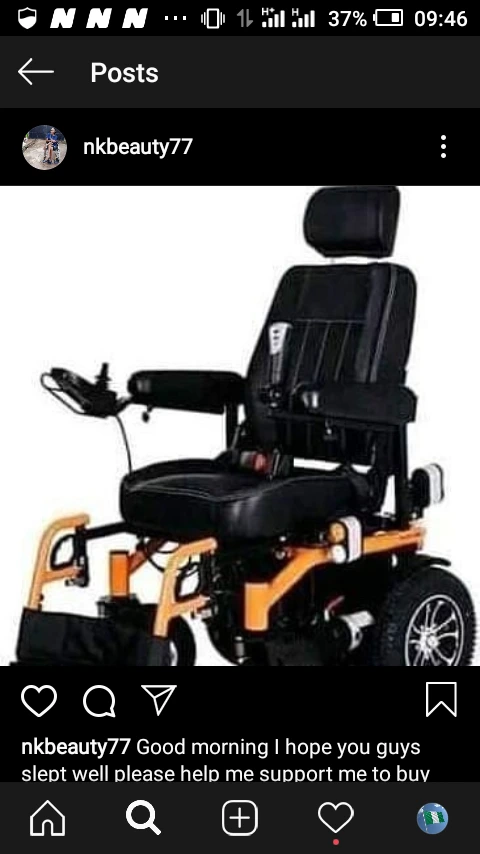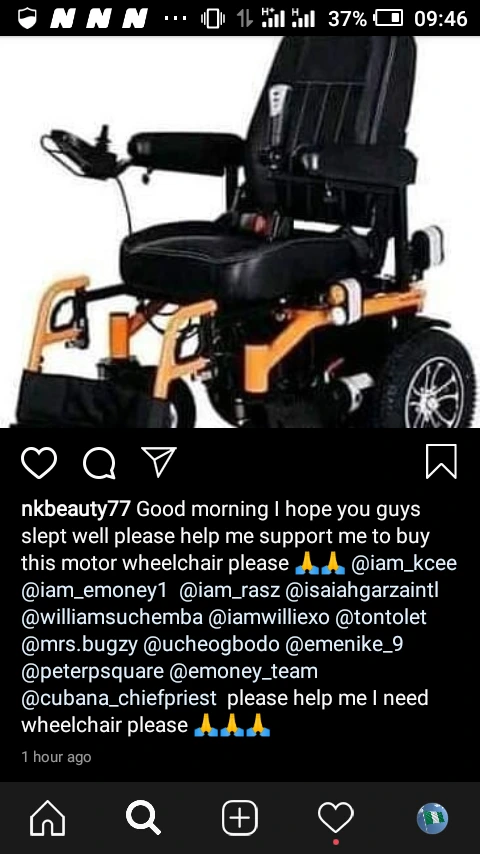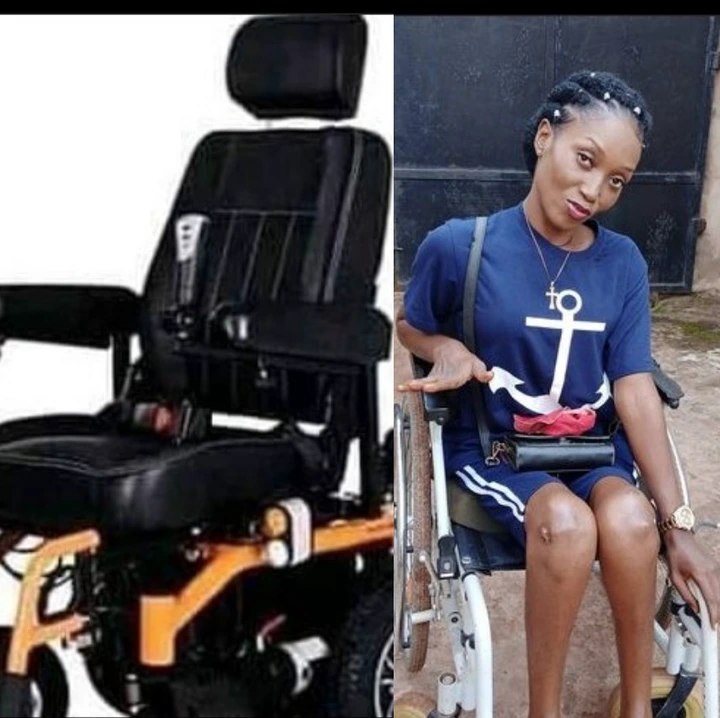 As seen on her profile on the social media platform, Nkiruka is the type that deserve help from Nigerians. She is not a lazy girl. Even with her condition which was caused by a car accident some years ago, she is still hustling.
Nkiruka is a shoemaker. She has photos of shoes she hand-made on her Instagram post. Let me use the opportunity and call on well-meaning Nigerians to come to her aid. Help her out of the predicament, and you will be rewarded handsomely by God himself.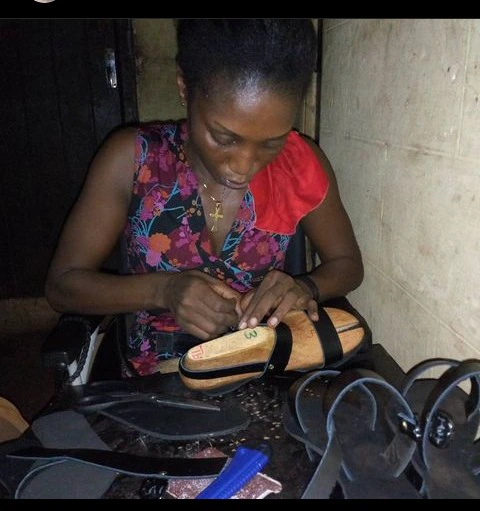 Thanks for your time!