The reality is that many people are very good at what they do. We have seen people who sing, play football, make a painting, and do many other things without going through much stress. This is proof that they are naturally talented in those areas. Well, some set of people are even extremely talented at what they do. This set of people can get things done in the strangest of ways.
However, a video that shows how a talented man drew a boy without directly looking at the screen has stirred mixed reactions online. In the video posted by BBC Pidgin, the man looked at the boy and then went to the back of the screen to start drawing this same boy.
With the help of the boy, the talented man who was not looking at the screen directly was able to make a perfect drawing. Note that all the boy did was guide the man's hand.
See the photos:
HOW IT STARTED: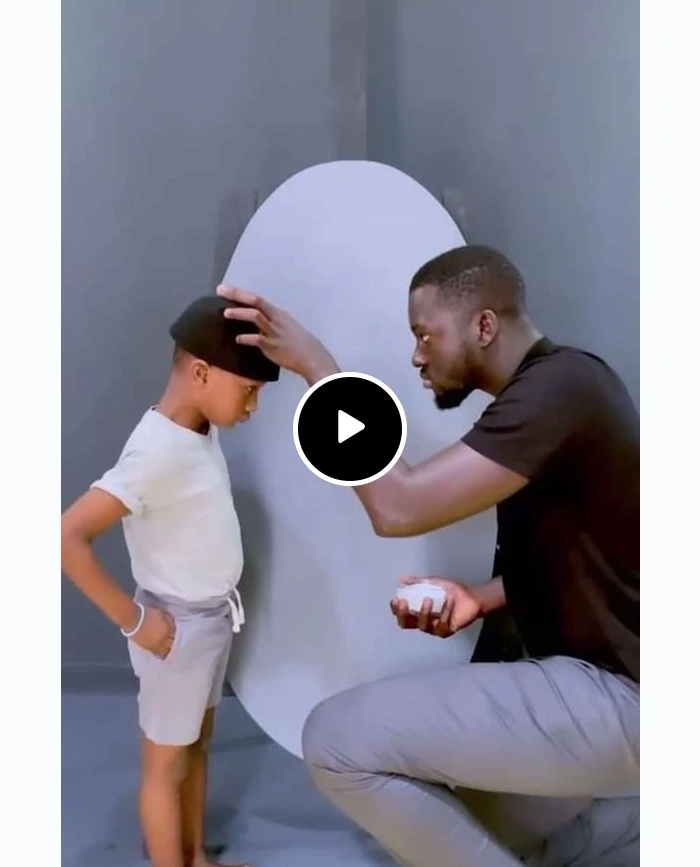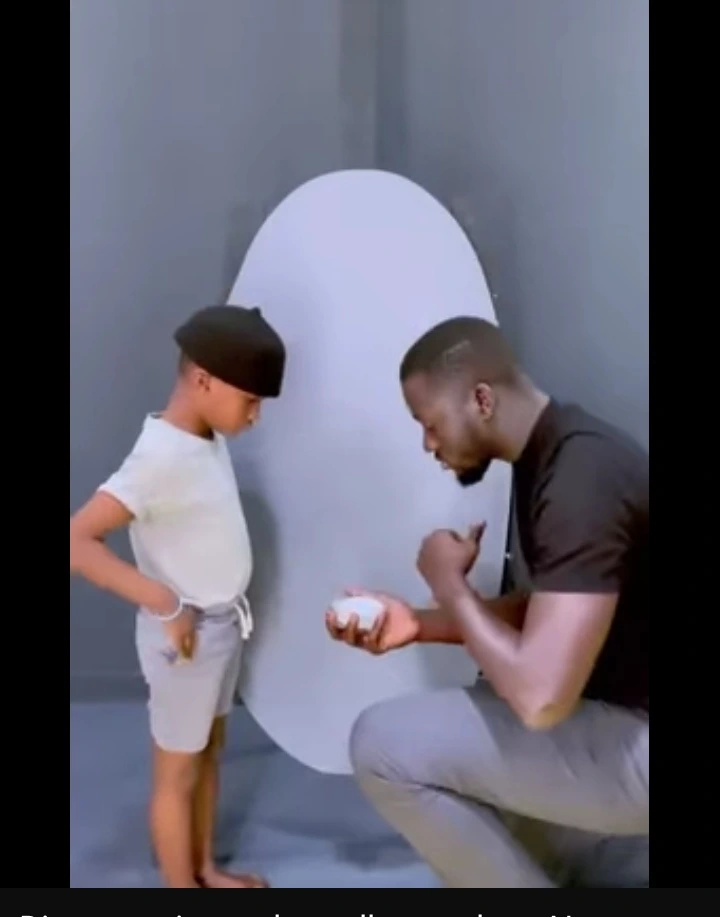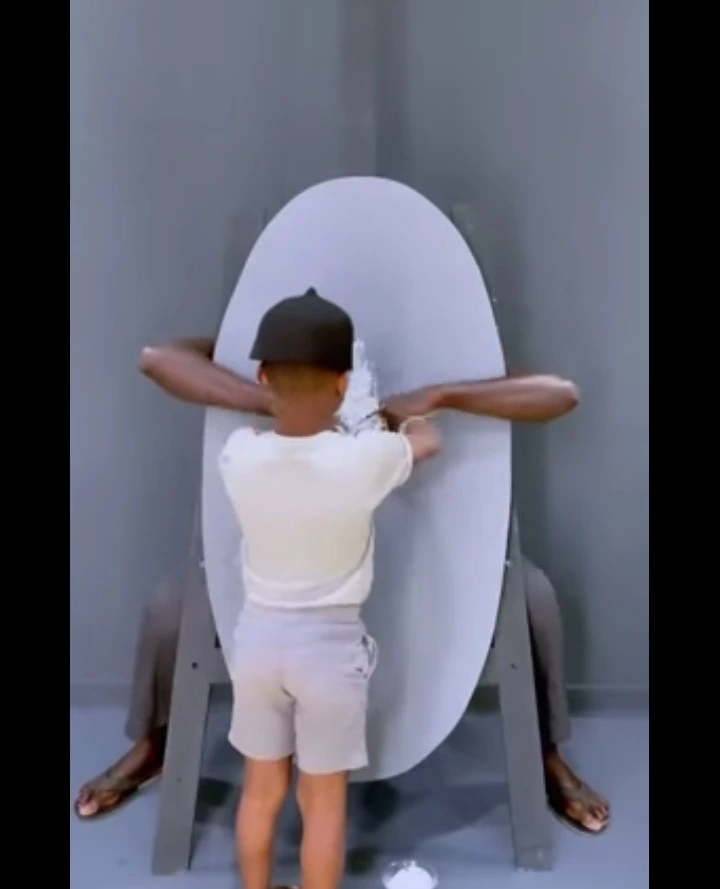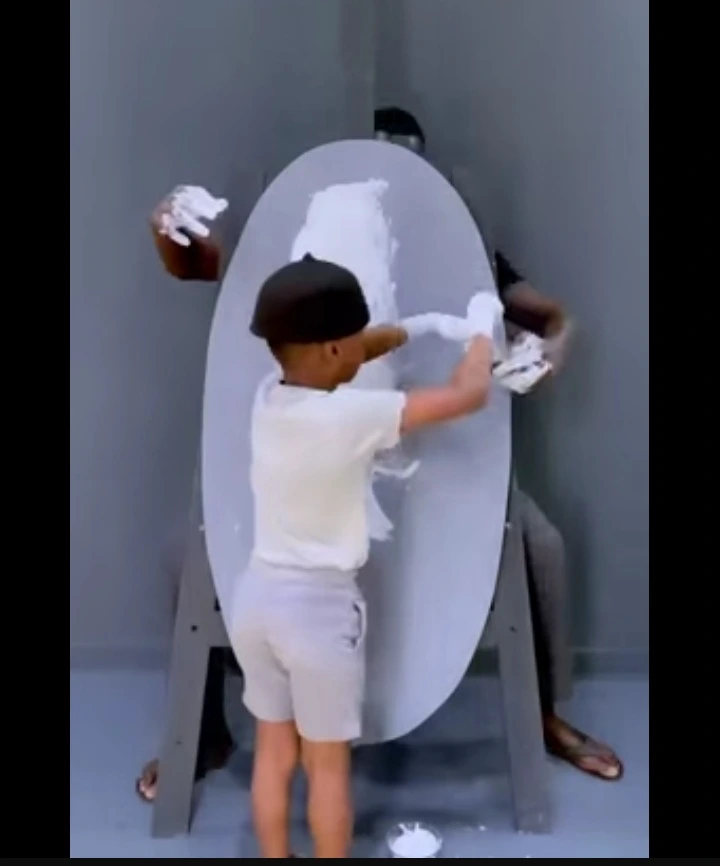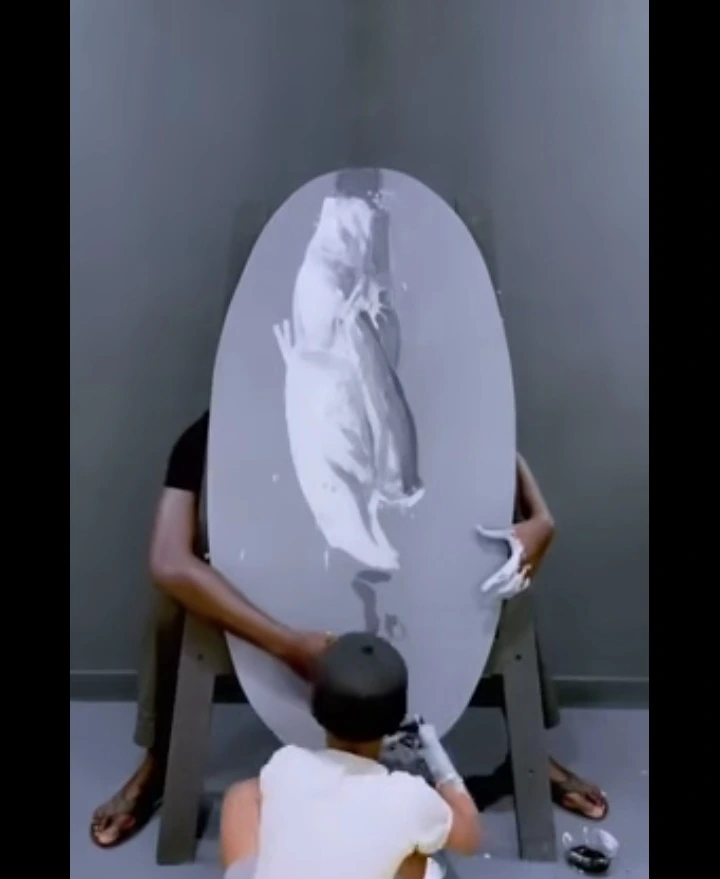 HOW IT ENDED: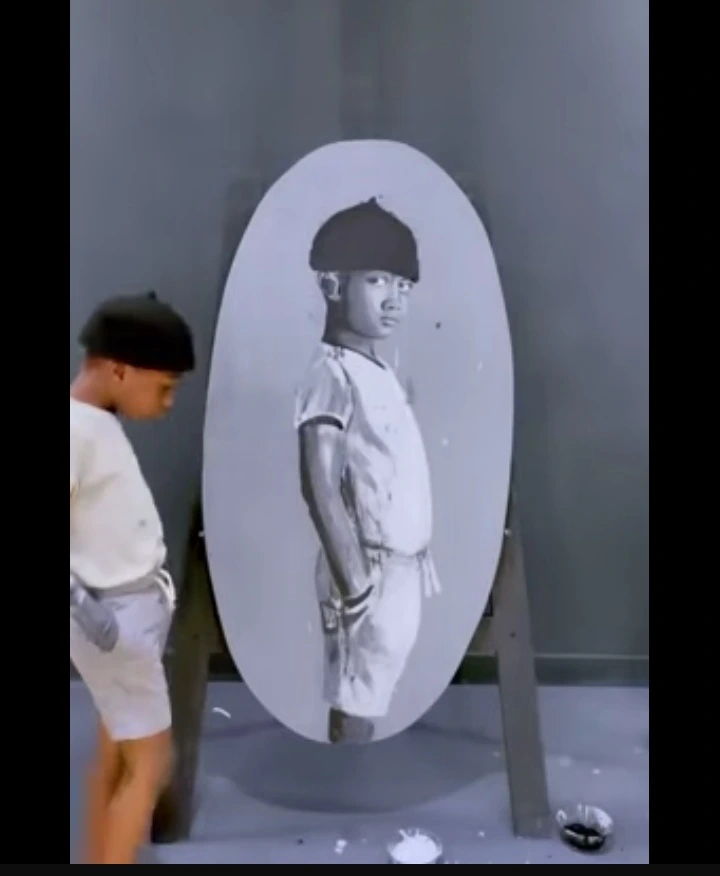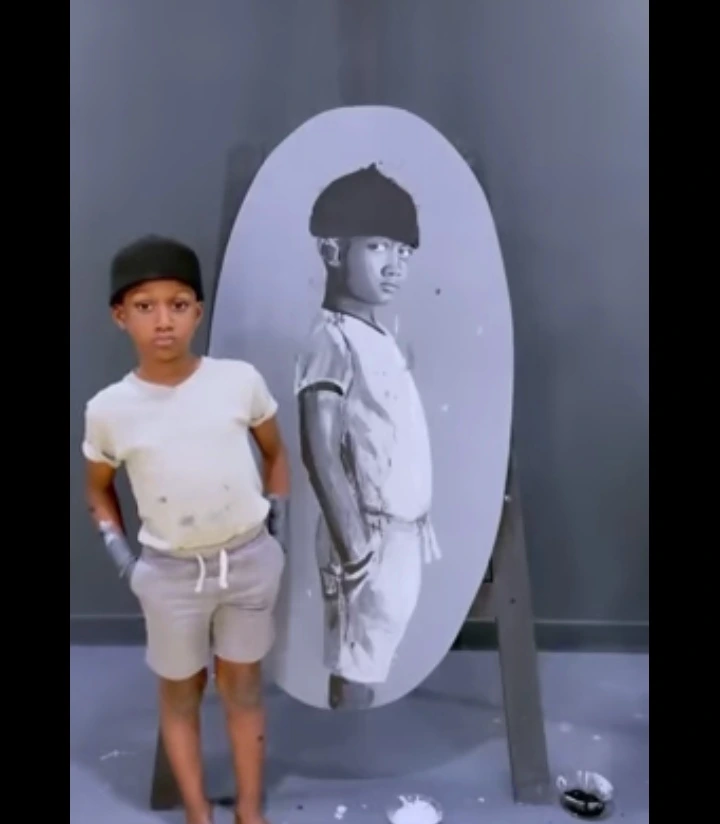 After this video surfaced online, people have been reacting. Some people believed the whole process, while others didn't.
Here are some reactions: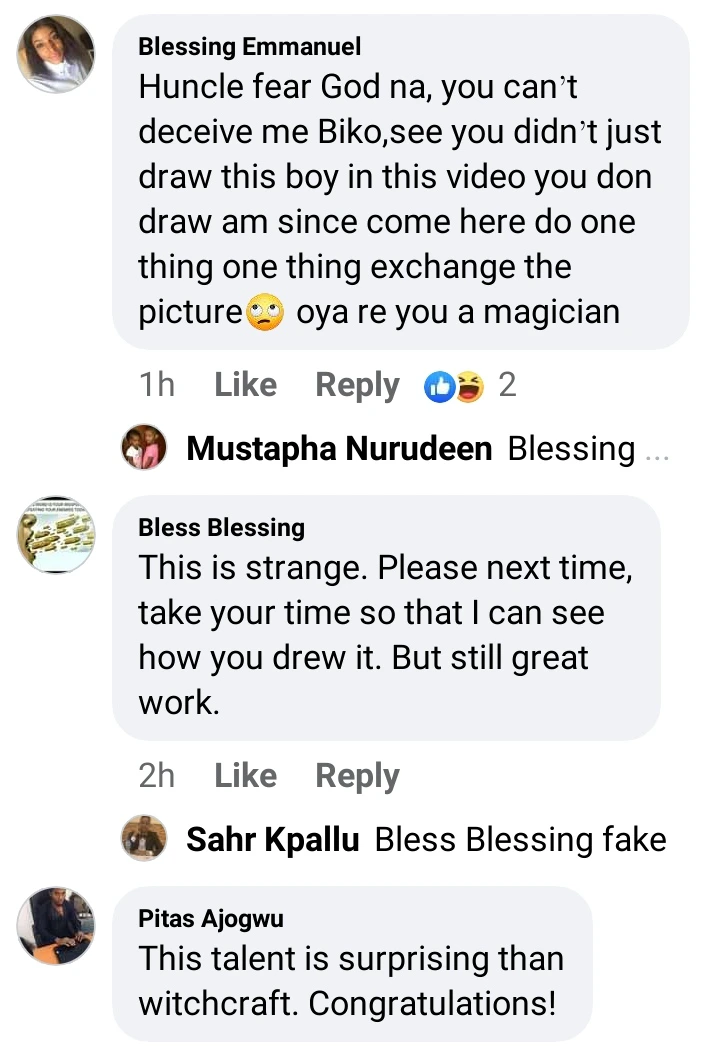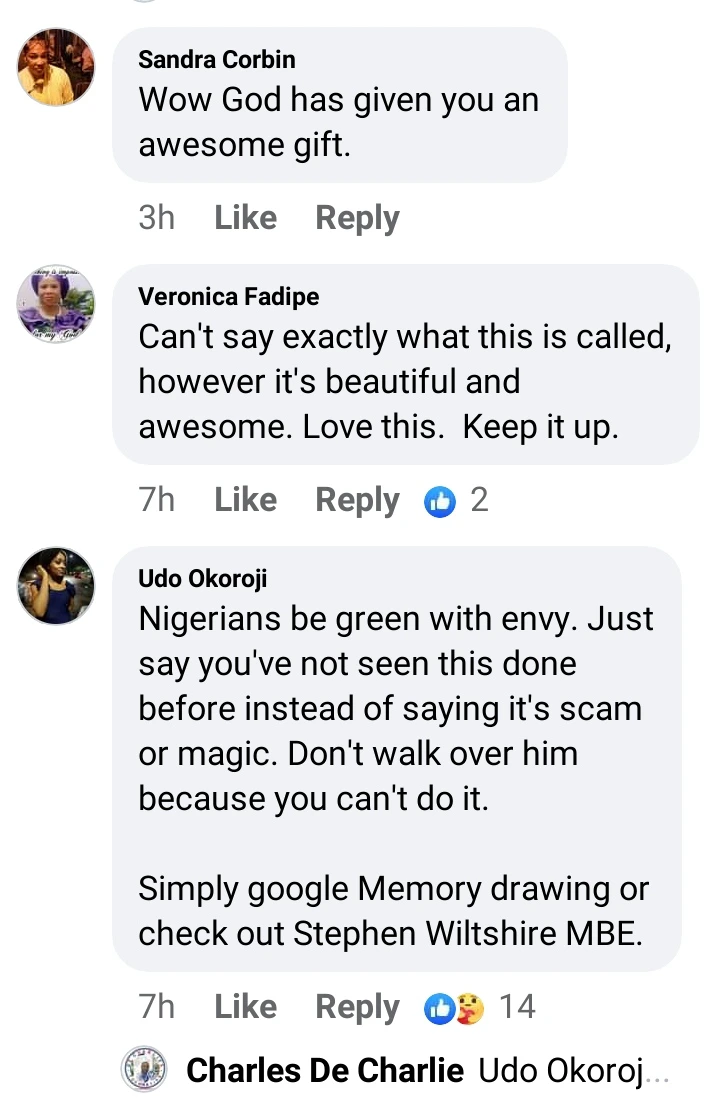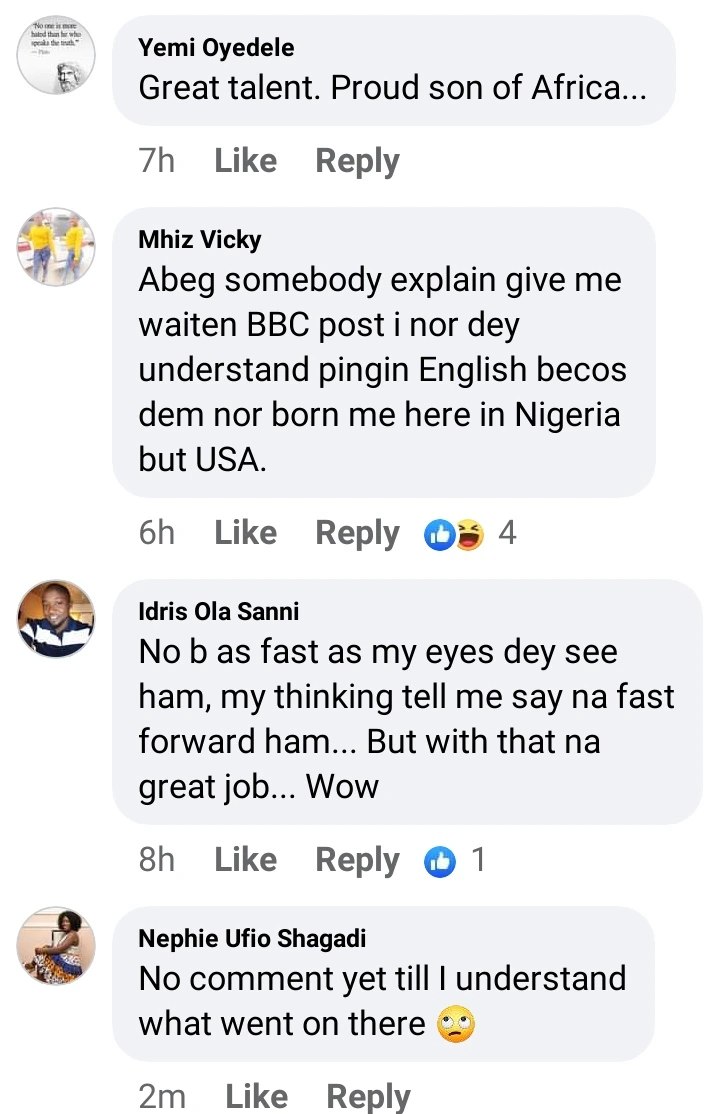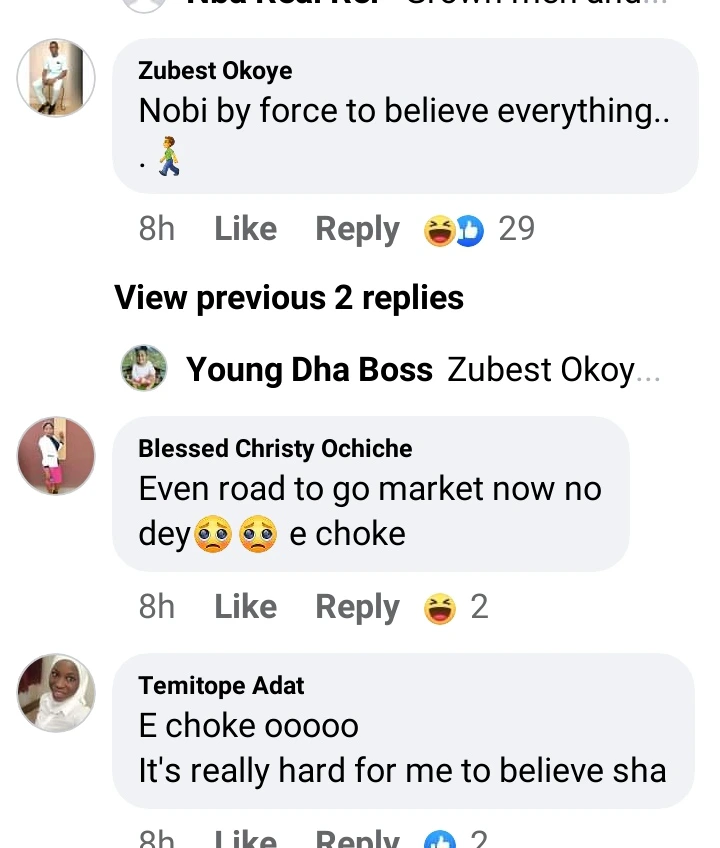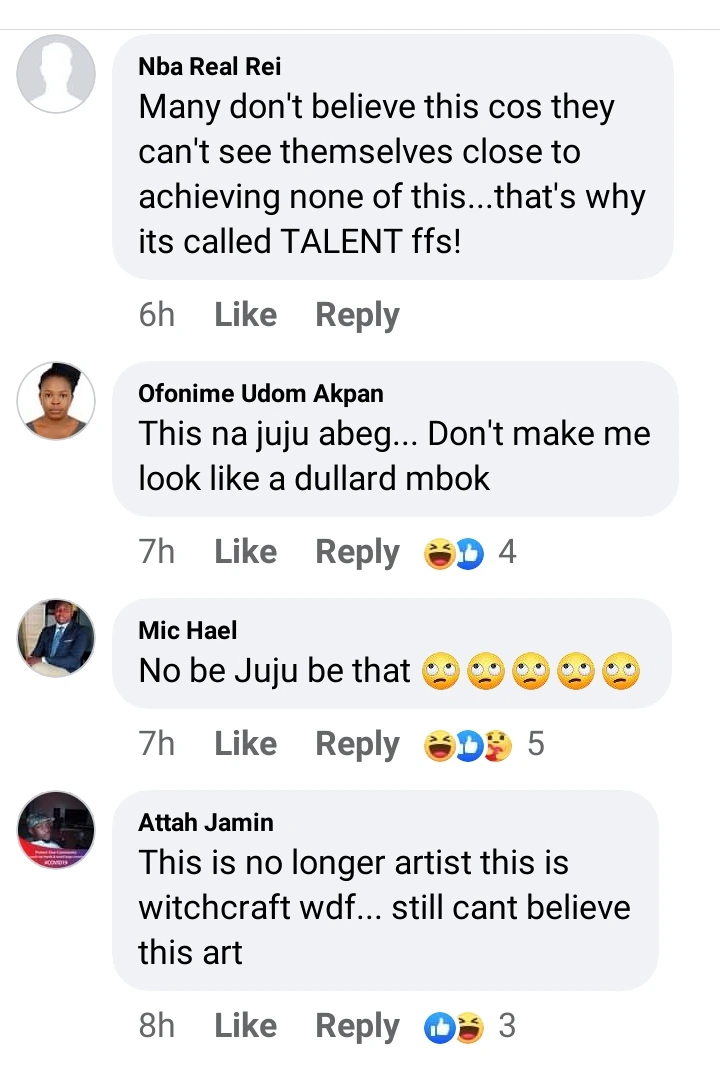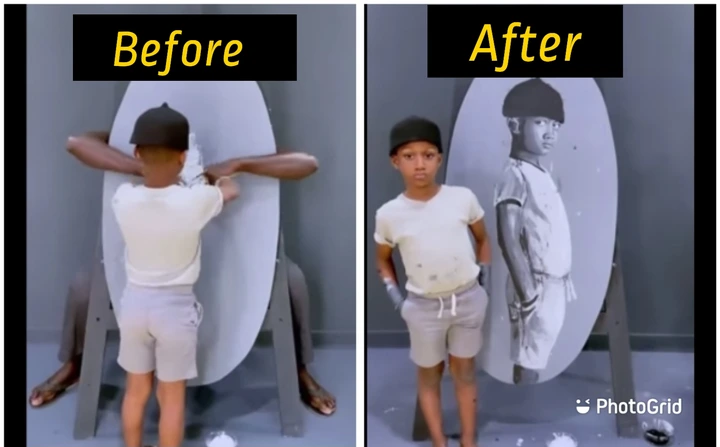 Thanks for reading this article.
What do you think about this post? Share your thoughts below…
Source: BBC Pidgin