Few hours ago, the peaceful community of Ifitedunu in Anambra was in a state of commotion and panic as unknown gunmen stormed the peaceful abode of His Royal Highness, Igwe Dr. Emeka Ilouno.
(Igwe Dr. Emeka Ilouno)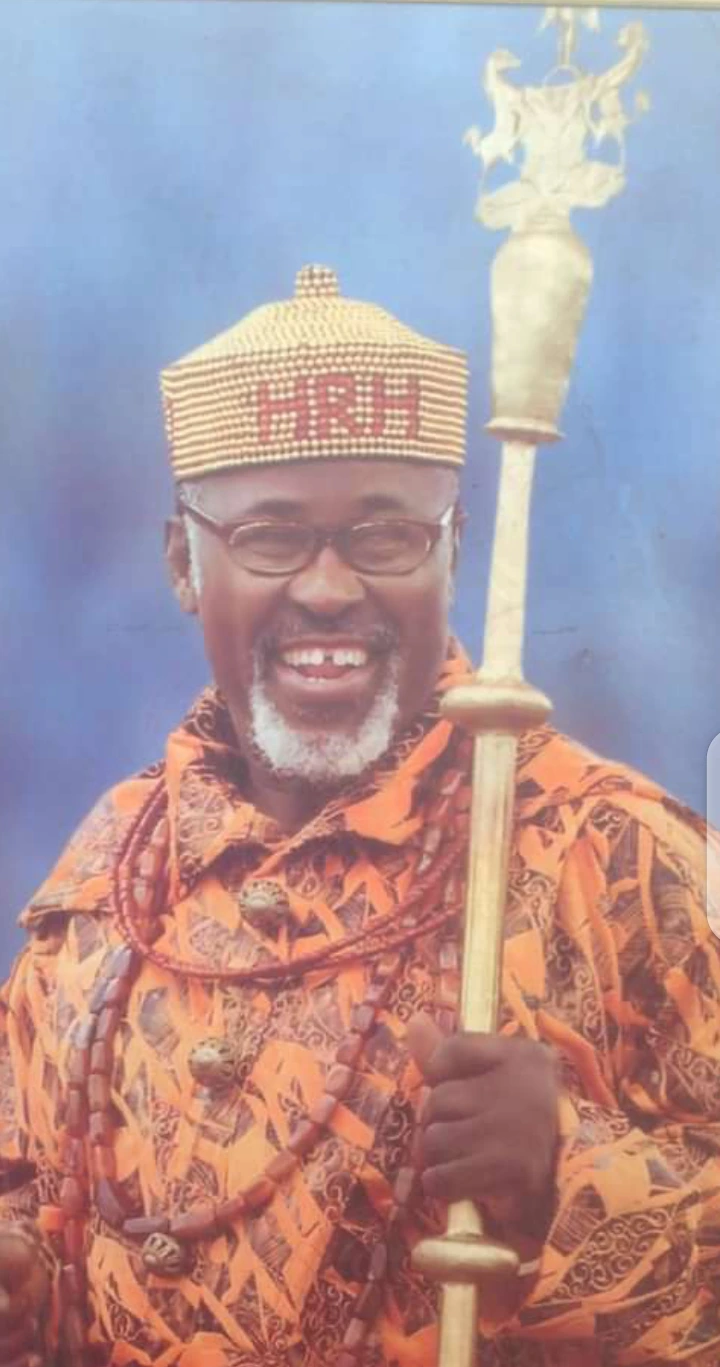 These men didn't come with gifts to pay homage to the respected traditional ruler but rather came with guns and evil intention. The gunmen reportedly stormed the palace early this morning, April 26, destroying properties and setting it on fire. Also, two children, aged 11 and 9, and the 97-year old mother of the traditional ruler, Mrs Beatrice Ilouno, escaped death. They are currently receiving treatment in a hospital in the community. Below are photos of the damages done by the unknown gunmen.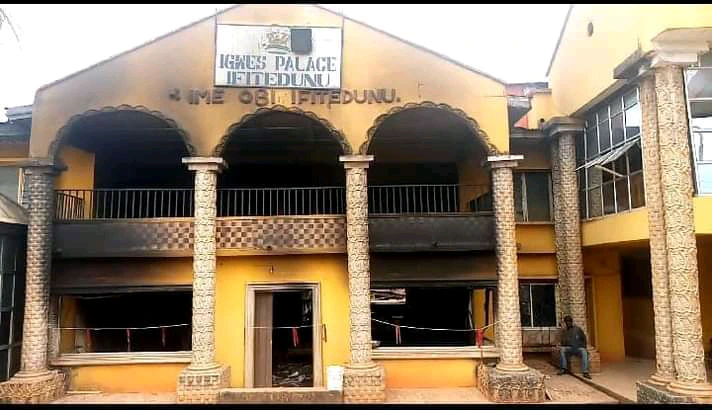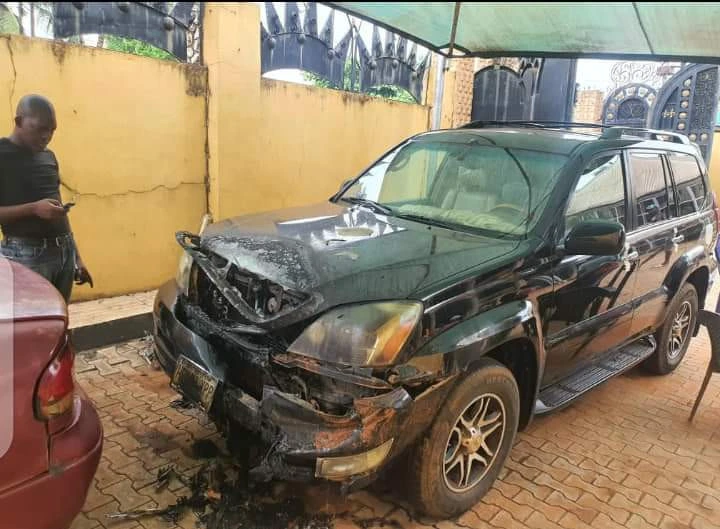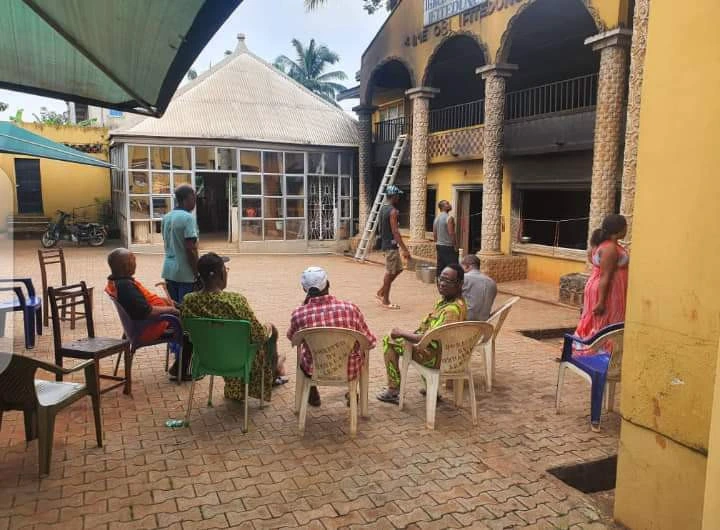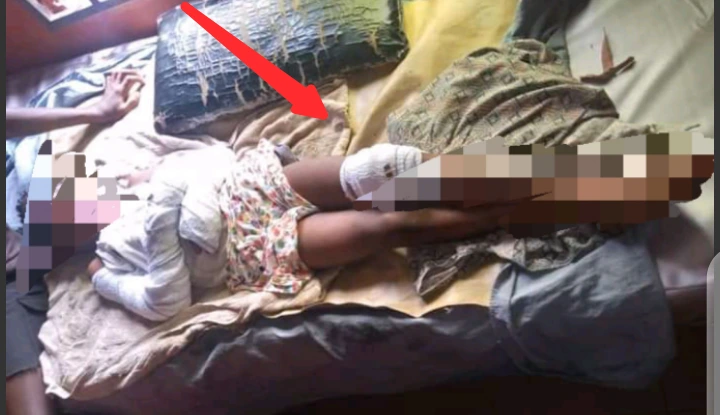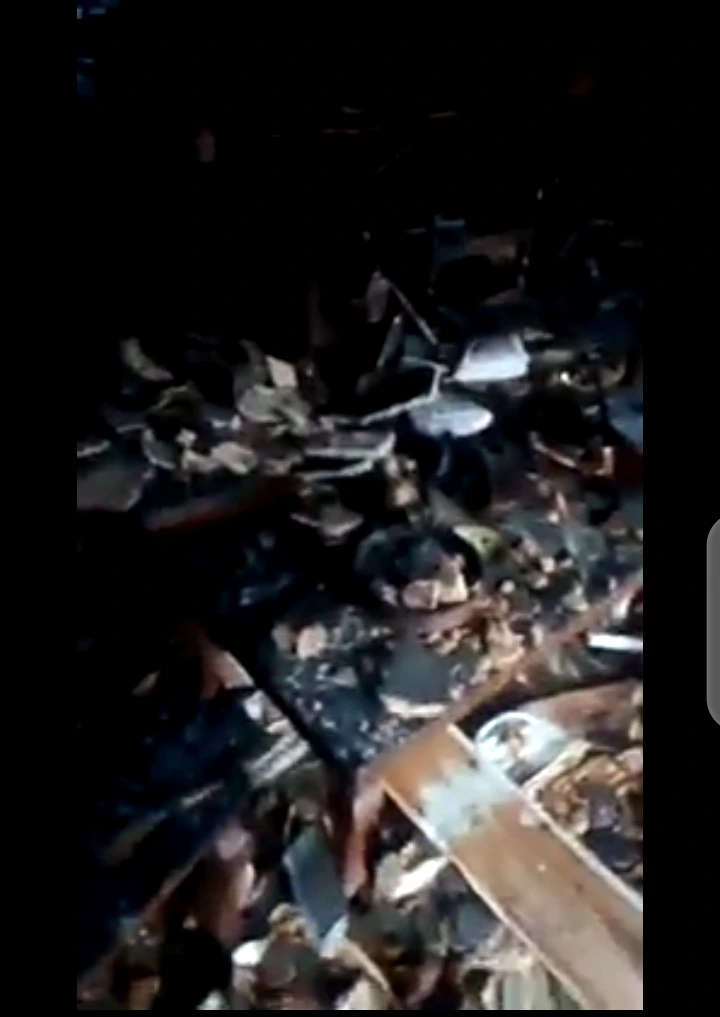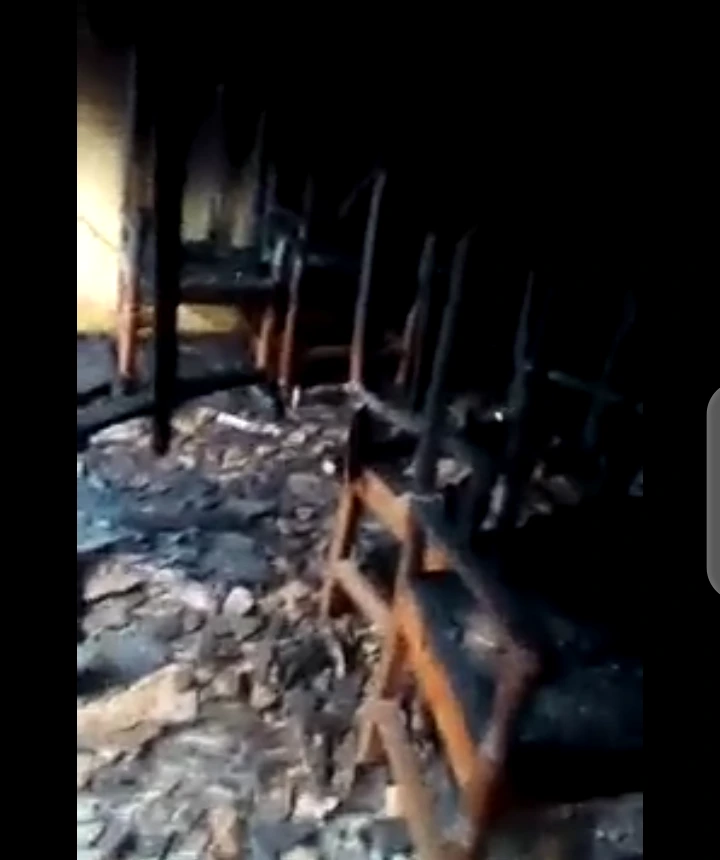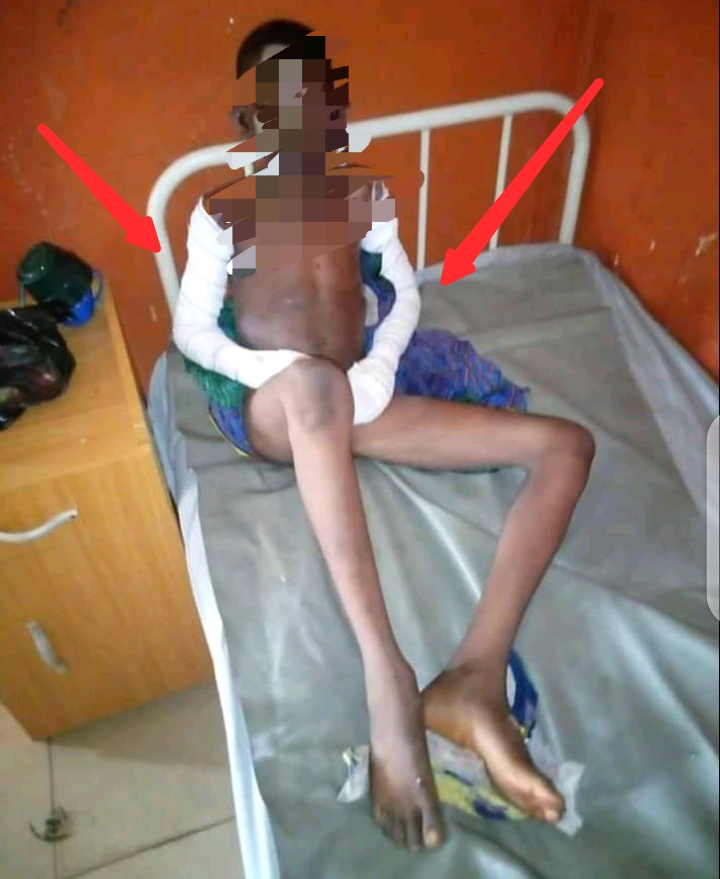 This is the most recent in a string of attacks in Nigeria's southeast. According to the traditional ruler, the attack was an abomination, as numerous artifacts and historical documents belonging to Ifitedunu community were burned to ashes. The traditional ruler also revealed that personal properties worth millions of naira were destroyed.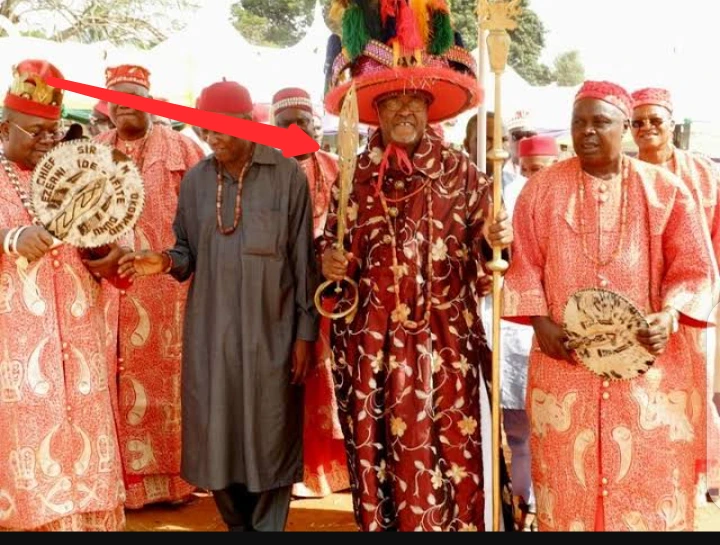 Pior to the attack, Igwe Ilouno is a ruler many love and respect. His act of kindness is beyond measure. To give you a glimpse of Igwe Ilouno's generosity, on the 24th of May 2020, he shared food items, including bags of rice, tubers of yam, maize, cassava and others to members of Ifitedunu community to help cushion the effects of the lockdown occasioned by COVID-19. See photos below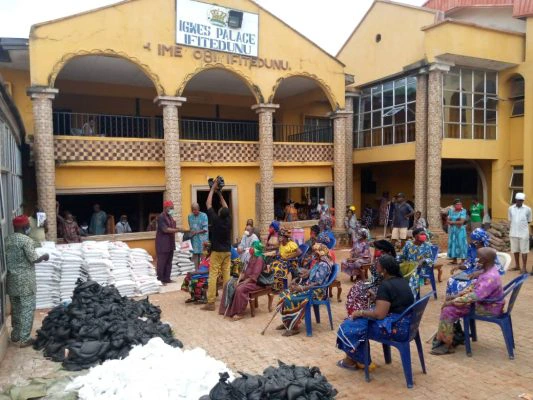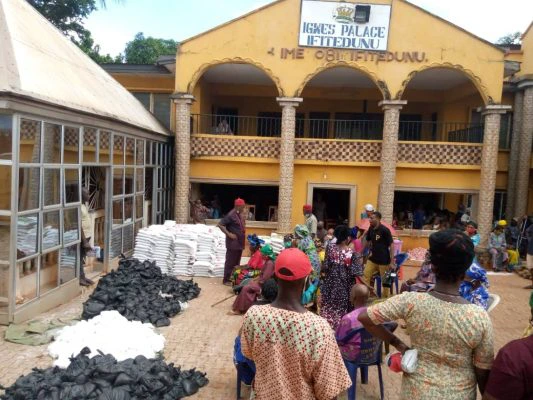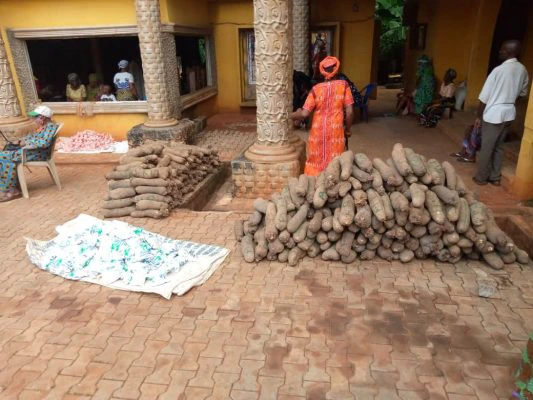 It beats my imagination why hoodlums will attack, destroy the palace and injure the family members of such a generous ruler. Insecurity in southeast is getting out of control.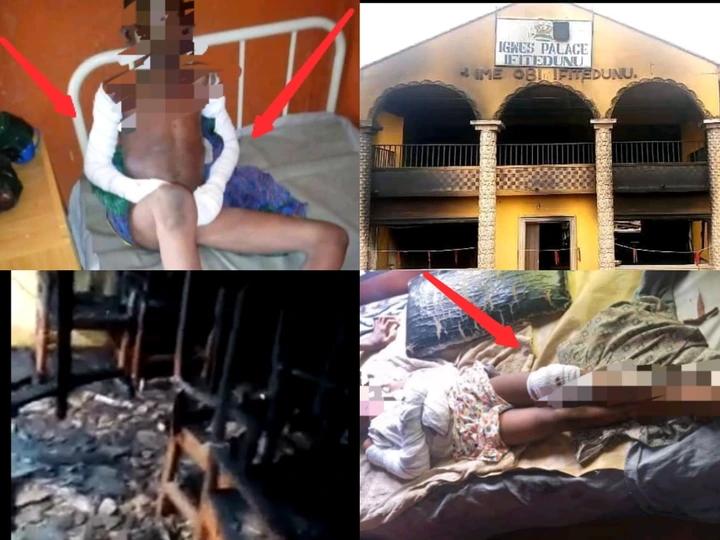 What's your thoughts on this? Kindly drop a comment and share with others.
Source ABS Facebook, Lindaikejisblog