There are people who are worthy to be called angels in human clothing. They do ordinary things in an extraordinary ways, not to get accolades but because they derive pleasure in doing it. They just go about doing good and reaching out to people who are in dire need, not because they are extremely rich but because they have got a rich heart.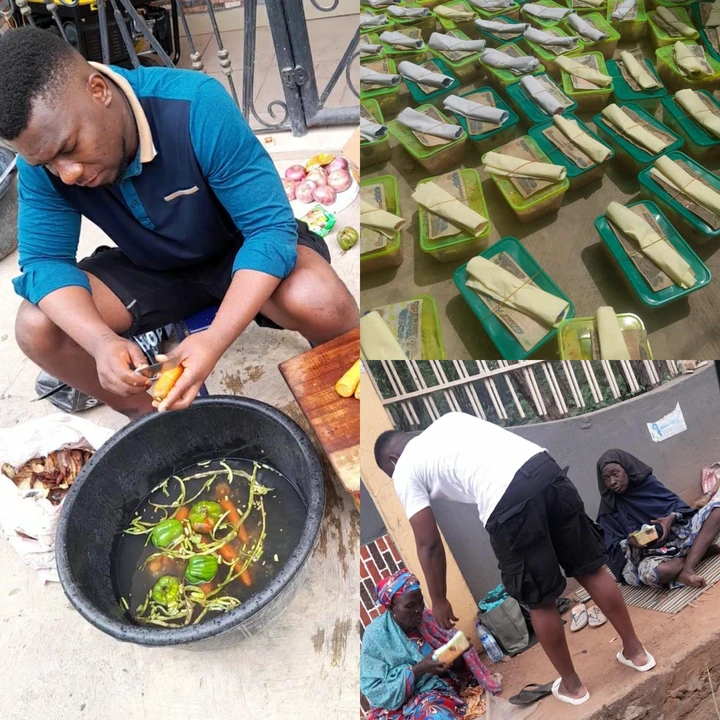 According to a tweet made by @eniturn, a young man identified as Roland has gone out in the street again to do what he knows how to do. Roland became a sensation to the internet after a story of him cooking and distributing foods to the poor ones in the street went viral.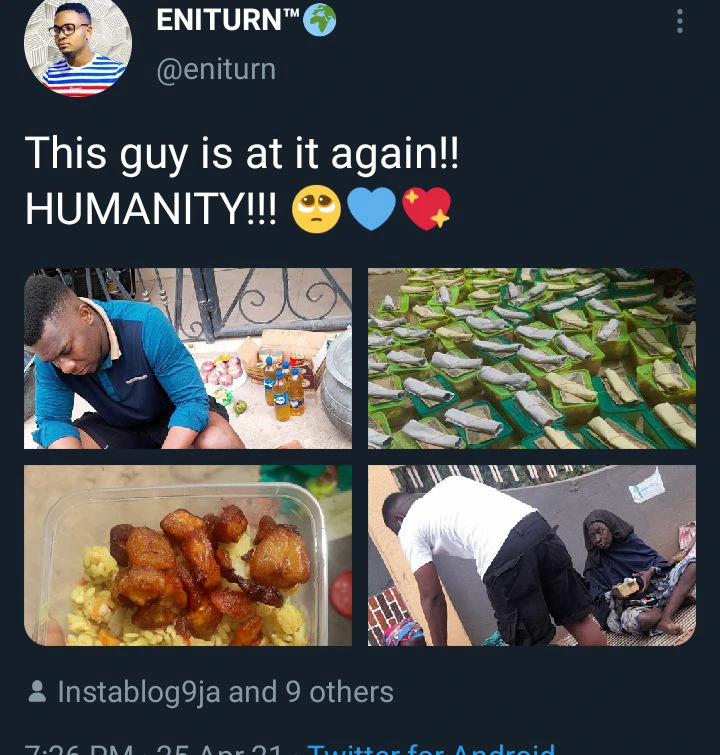 Roland who is devoted in his service to humanity knew fully well that the way to a man's heart is through the stomach. When you wants to get someone's attention, you need to give him or her food because a hungry man is an angry man.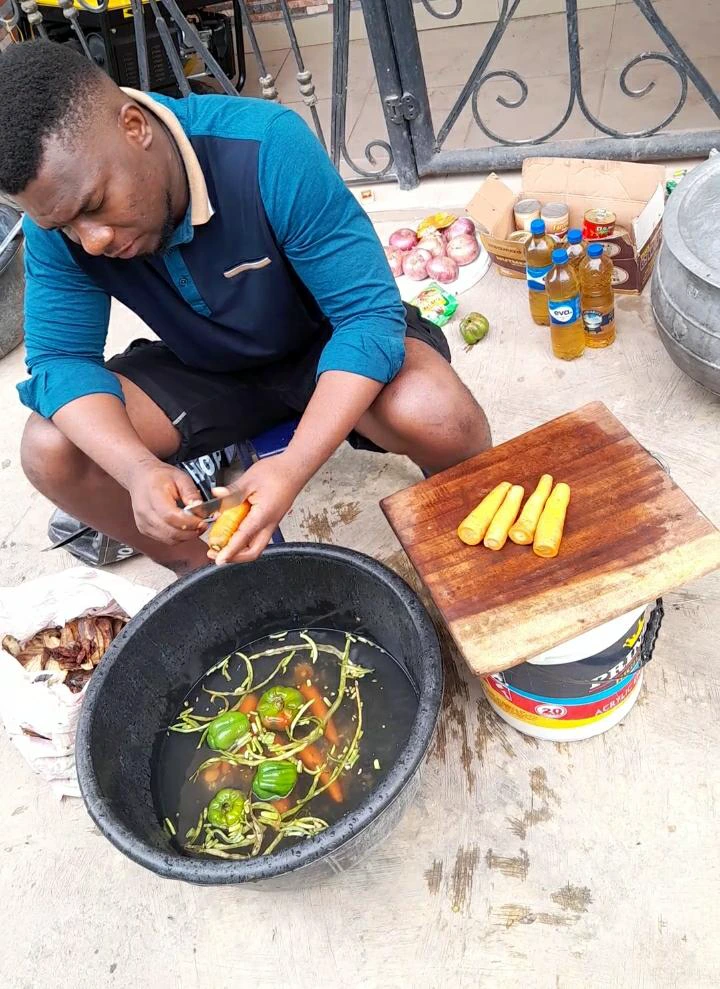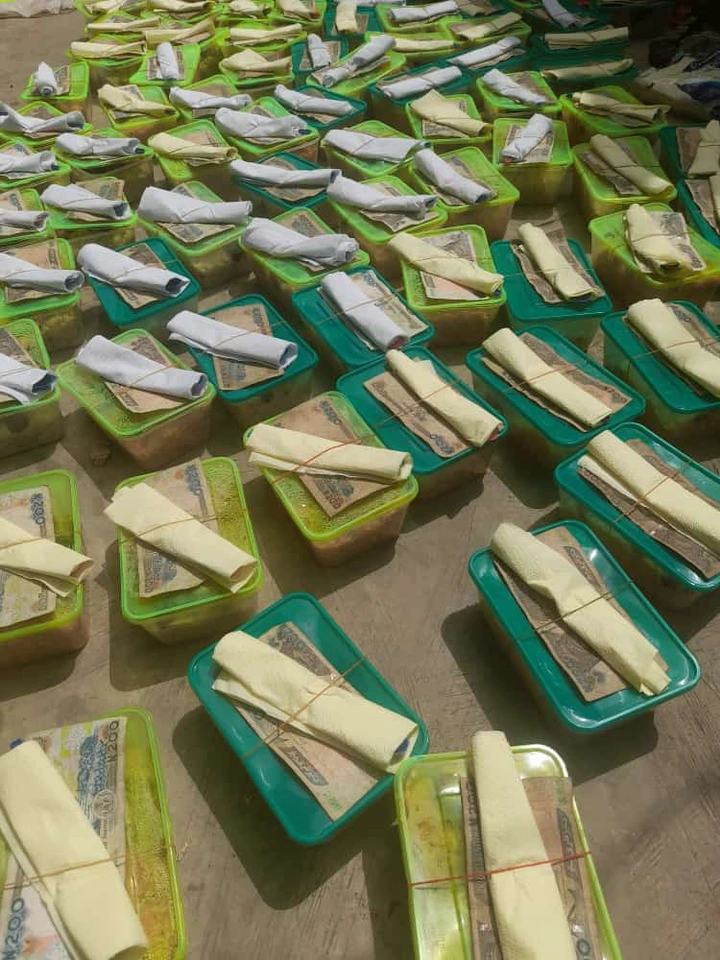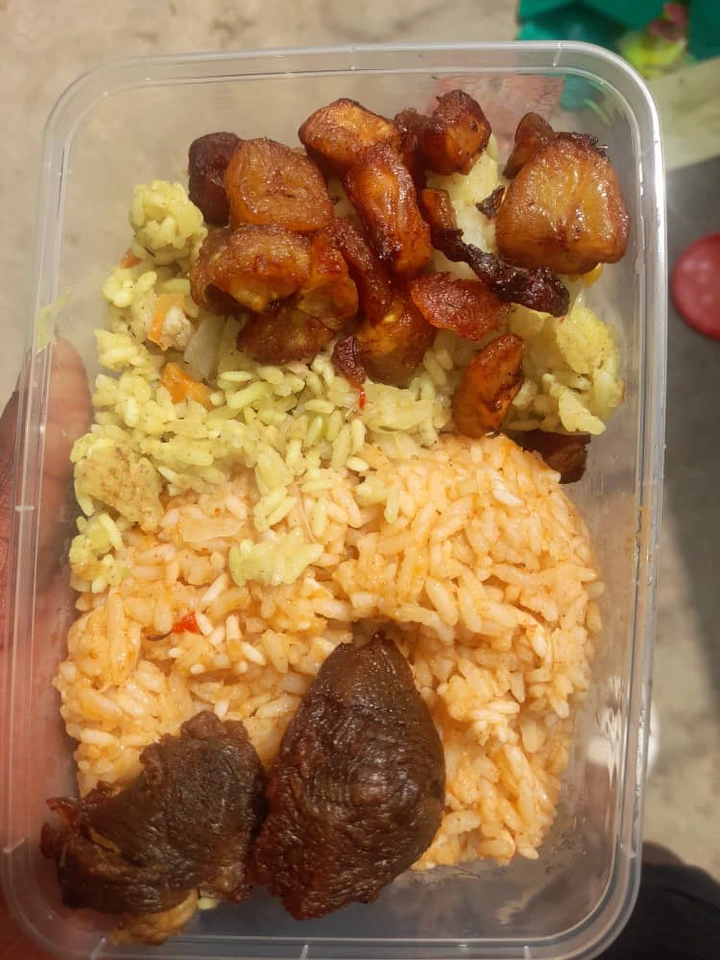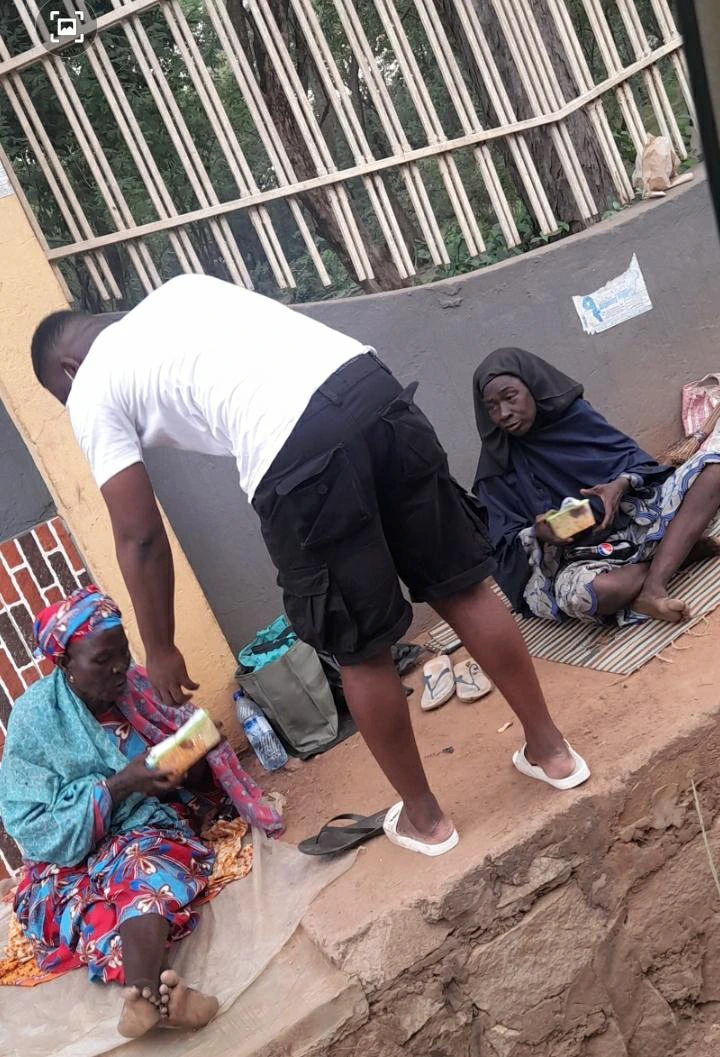 As seen from the pictures above, Roland didn't just cooked for the less privileged in the street, he also gave them some cash. What Roland is doing is something that would never go unrewarded and many people are praying for God to bless him.
The Twitter user who shared photos of Roland carrying out his service to humanity, stated that Roland wishes to have a foundation majorly for feeding the needy and the less privileged.
I pray God rewards and bless him far beyond his expectations.