As we all know, what a man can do, a woman can do better. alot of hardworking nigeria ladies has proven to us that they are capable of doing any legit work for a living as long as money is involved.
Although alot of men find it difficult to welcome the female folks into joining them in some works which they claim should only be done by men. in our country today, we have ladies who are graduates or even high class ladies and yet go into works done by men for fun and to support theirselves or show their strength.
Facebook users has been filled with mixed reactions after a beautiful 22years old markurdi girl, posted some pictures of herself in the site working with men.
The Facebook user user Identified as Bella Peters Ihotu, has left her Facebook friends and followers in surprise.
See screenshot of the post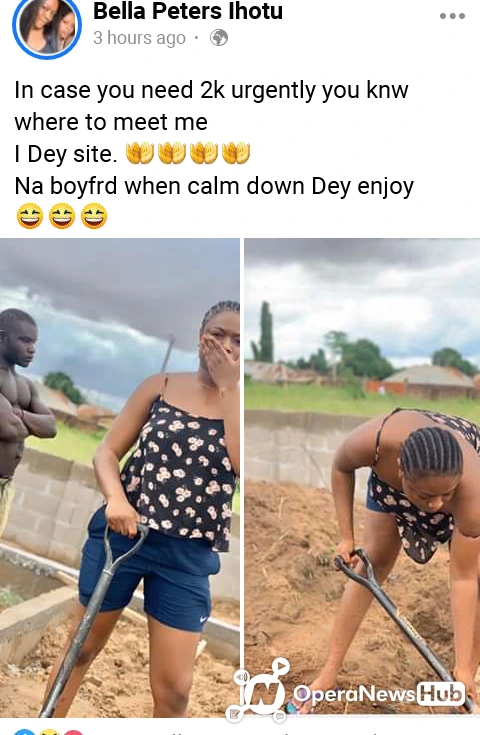 According to Bella, she was badly in need of 2000 naira and needed to work to get it. the post generated hundreds of likes and comments in few hours.
This young lady has proven to us that there are still hardworking ladies out there who do not depend on men for money. may God continue to strengthen her.
Photos of the hardworking lady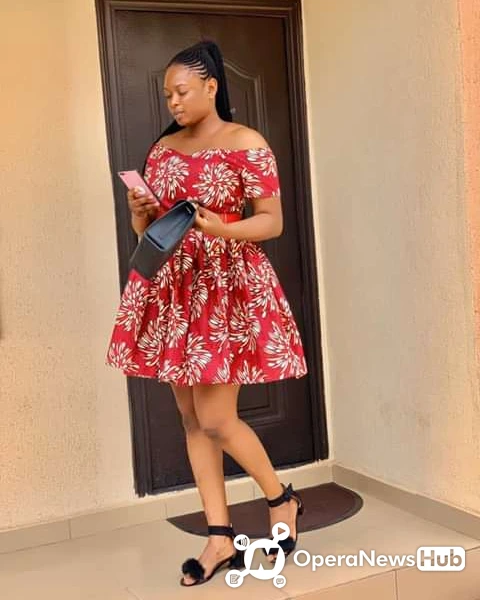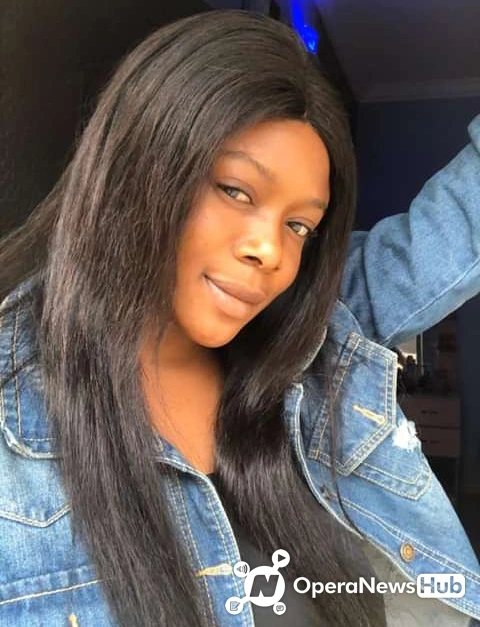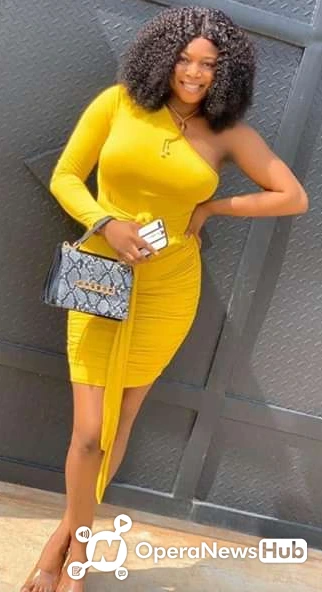 See photos of the lady working in the site for 2000 naira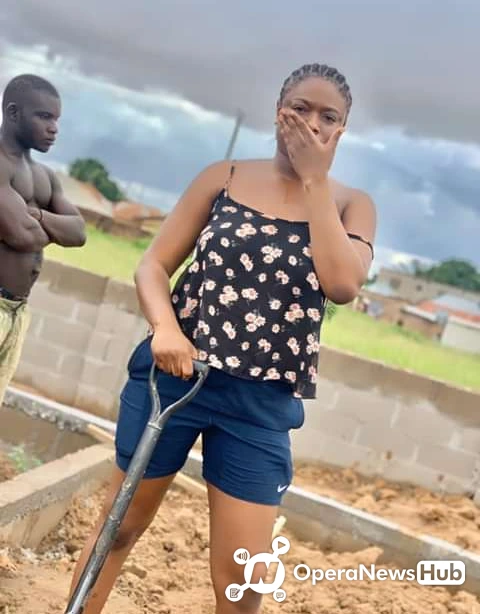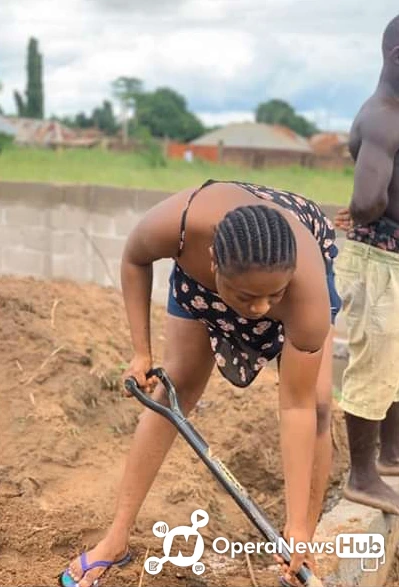 See reactions of facebook users on the post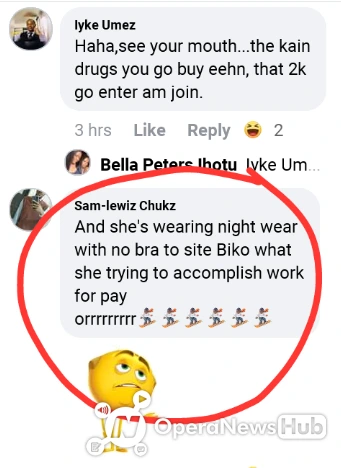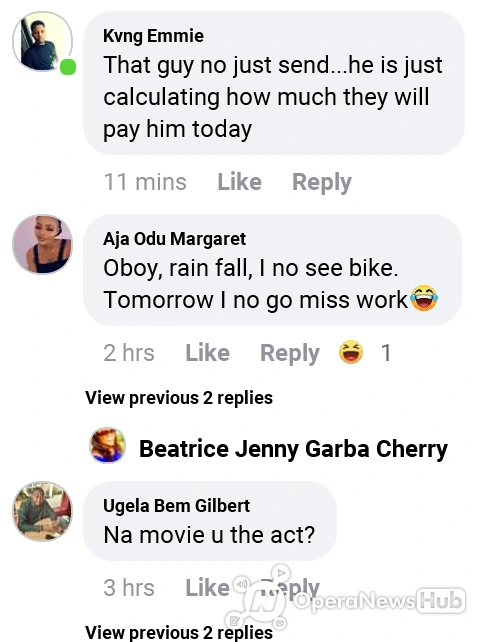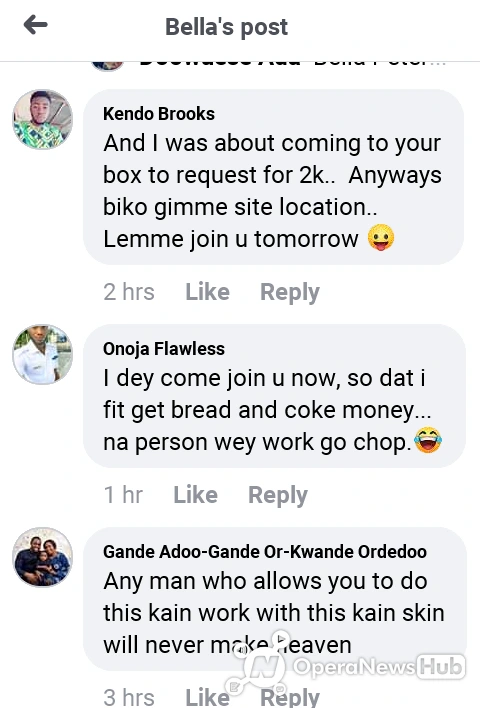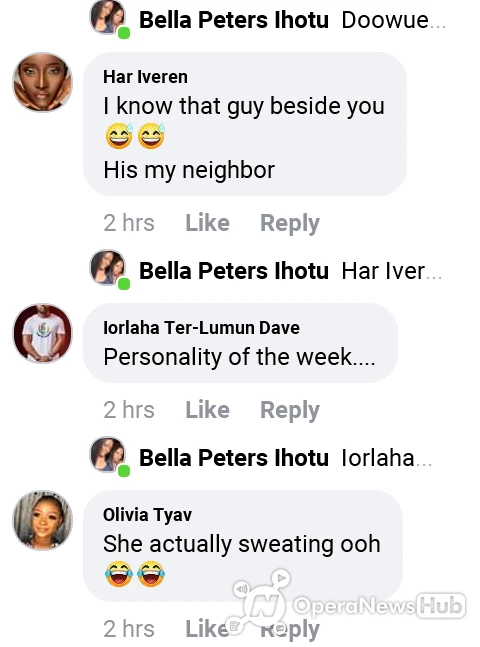 This is very good and she should be encouraged, instead of indulging in in moral acts for money she has decided to work hard. men can you allow your partner do this for Money? ladies what do you think about this?